Cagayan de Oro is the melting pot of Mindanao because of its accessibility, business growth, attractions and its warm and hospitable people. I've been there to Cagayan de Oro but for a short period of time. I haven't got the chance for an extraordinary expeditions that I've never done before.
May I present to you the one of the best spots herein Cagayan de Oro. Let's start with,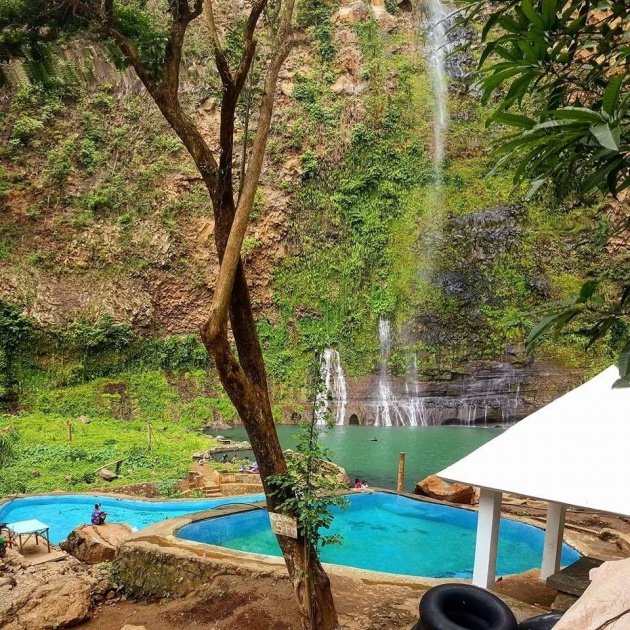 (Photo Source: www.google.com)
Just 31 kilometers east of Cagayan de Oro City(30min to 1 hour ride) in Barangay San Isidro, municipality of Jasaan houses green forest slightly touched by man (cement road), a magnificent Sagpulon Falls nests. Has 100 feet waterfall drop with an icy cold basin below for travellers to enjoy.

For safety, they offer a for rent lifebouy(salbabida) and a life jacket so you can freely swim around the water basin without hesitation. You can also bring your own food & drinks inside, but make sure you won't forget to have a trash bag in your carry for your garbage, bring it as soon as you leave the premise, and be responsible.
A perfect weekend getaway from the bustling life in the city is within reach.
What we have here next: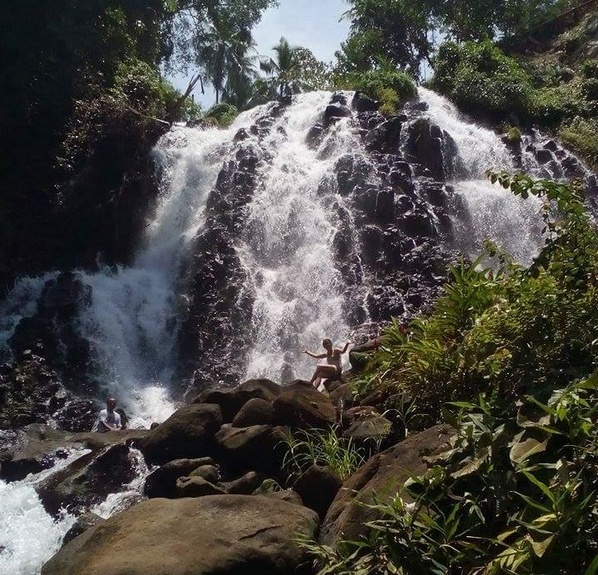 (Photo Source: Marie Danilyn's Review on www.TripAdvisor.com)
"A Picturesque Waterfalls Perfect for Family Trips"
Enjoy the cold, clean waters of Mimbalot Falls, a picturesque waterfalls perfect for swimming and as photoshoot background.
Mimbalot Falls is located at Buruan, Iligan City, Cagayan de Oro. Known as one of the most prestigious falls in Iligan City. Toursits will make satisfaction of the beauty in nature of this very relaxing place and cold water running down.
But wait, there's more in Iligan. As what it's been called as the City of Majestic Waterfalls.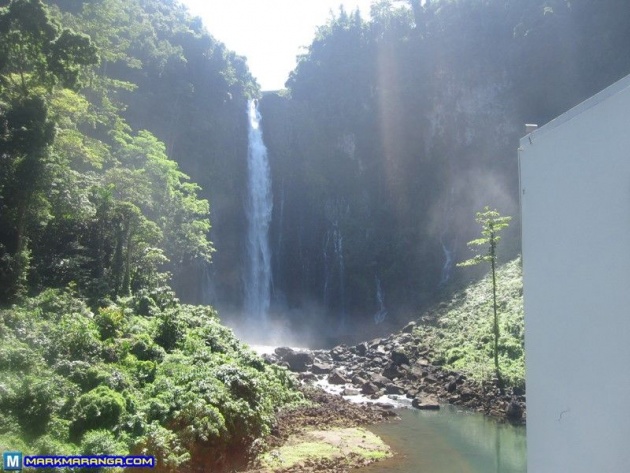 (Photo Source: www.phtourguide.com)
Maria Cristina Falls is known to be the second highest falls in the Philippines connecting the Argus River of Mindanao Island. And Maria Cristina Falls is also known as the Landmark of the ILIGAN CITY located southwest of the Iligan City Proper at the Barangay of Maria Crisitina. This one has legend as what the our ancestors told.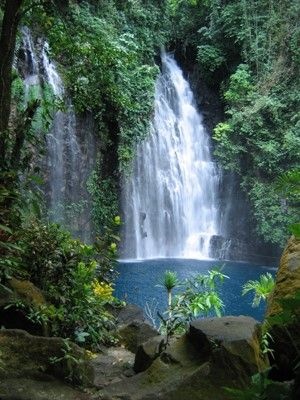 (Photo Source: www.wikipedia.org)
Tinago is a Filipino term meaning "hidden", the falls being hidden in a deep ravine. Approximately five hundred steps descend on trekking in the falls which is called winding staircase.
The falls is high, its very cold waters cascading beautifully into a deep and calm basin-like pool which appears to be a blue-colored lagoon. Under the falls is a small cave where people can enter and listen to the rumbling waters. Of course this one has a legend too. You can easily read through the internet.
(Video Source:
www.youtube.com)
There's the Sinulom Falls, one the tourist attractions in Cagayan to have yourself relax or even with your families.The falls streams directly to Cagayan River that borders Cagayan de Oro and Bukidnon. Geographically, the falls is located on the walls of Talakag, Bukidnon but it is best accessed in Sitio Impakibel, Brgy. Tignapoloan, Cagayan de Oro City, 45 kms from the city proper.
There's more in there and I'm going to make a touchdown with each of it. So what are you waiting for, prepare your flights and visit one these tourist attractions or you can visit them all on weekends and holidays with your families and enjoy and see the beauty of our nature.
Have a good day everyone and enjoy reading!