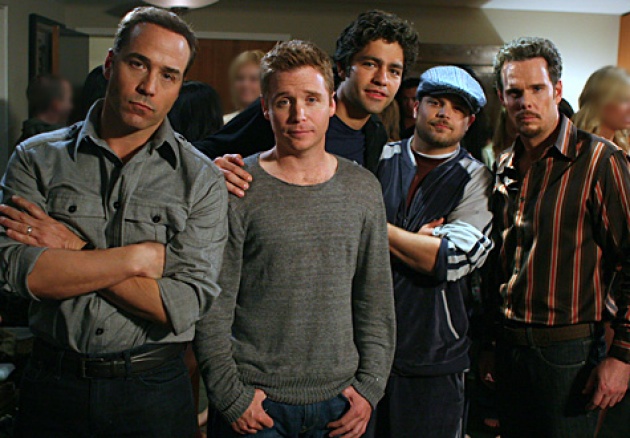 But the big question -- do you still care?
This male version of "Sex and the City" took a long time for the cast and crew to come to an agreement for the big screen adaptation.
Co-star Jerry Ferrara first hinted at Wendy Williams (I know right? Why Miss Wendy? I love her, but she's not exactly E! News!) that the "Entourage" movie could "happen as soon as right now." And then, HuffPost posted that at 9:05 E.S.T. last night, Ferrara confirmed via Twitter that the movie is definitely happening. Even writer-director Doug Ellin tweeted "it's a go. love you all."
The main hold-up of the big-screen version was mainly money, from what I gathered. Apparently, Jeremy Piven will receive a boatload of money for the film, so his co-stars, including Kevin Connolly and Adrian Grenier, were holding out for a better paycheck. And why wouldn't they?
For now, we'll believe that this is truly a go even though we haven't heard from Warner Bros. and HBO yet (although Ferrara thanked both companies in his tweet). And now, we haven't received confirmation from producer Mark Wahlberg either, who previously, were lambasting some unnamed "Entourage" folks for being "greedy."