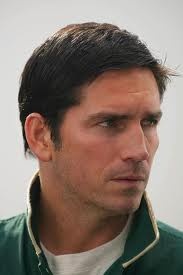 Producer Mark Canton revealed on the
"The Matthew Aaron Show"
that Jim Caviezel ("Person of Interest," The Passion of The Christ) will play the Warden opposite Sylvester Stallone and Arnold Schwarzenegger in the Mikael Håfström-directed
The Tomb
. The Tomb follows Ray Breslin (Stallone) who is the world's foremost authority on structural security. He's analyzed every high security prison and has gained a vast array of survival skills. But all Ray's ingenuity and knowledge are about to be put to work in the most challenging test he's ever faced: escaping from the master prison of his own design. Schwarzenegger, in the role of Church, plays a complex inmate with multiple shades of grey. He's the guy who fights to keep the prisoners from losing their humanity in their darkest hour as they struggle together to stay alive. You can check out the show's segment with Canton using the player below: Read more movie news and watch trailers at
Maumau Web TV's
blog posts or watch The Best Free movies on its 11 great channels.