"Treat others as you would like to be treated."
– Natalie Portman, Honorary Ambassador of Everyone Matters.
Everyone Matters is an organization that encourages people to accept each other as they are. They believe everyone has the right to be who they are without any judgement.
April 2, 2015 is Everyone Matters Day. Everyone around the world can join this event and celebrate this day. Celebrate who you are without any shame or judgment of each other. You can join the movement by posting a selfie on social media with the hashtags #IAM and #EVERYONEMATTERS.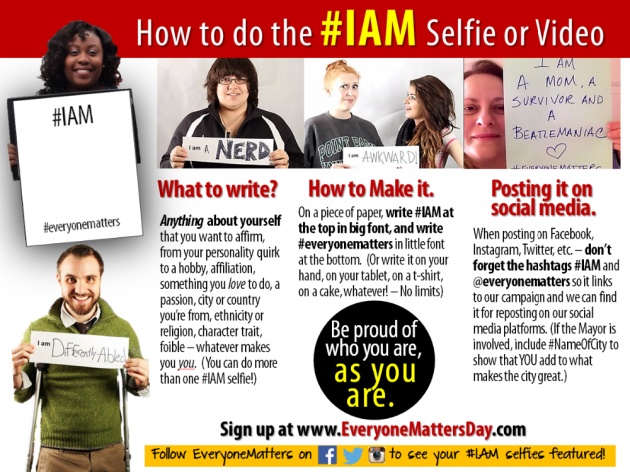 You can also support Everyone Matters all year long on their charity page here on bitLanders, as well as many other non-profits.