I was supposed to post this last June 30th however, I became very very busy that I had only made a draft of the post instead.
Gladly, today's a Saturday and I am finally able to finalize and submit this blog entry.
Well, this month has been full of investments and although I was not expecting that my investments will be returned back within the month, I was surprised to see that I was able to gain it back immediately! I am actually referring to the Tiaras which I had purchased few weeks ago.
As you can see, these tiaras are expensive and I had bought two of them which cost me around hundred bucks. But that would be good for six long months so I am expecting more earnings to come by the next months.
So, here's my June earnings. Hundred and ten bucks is already a great earning for this month. I am truly blessed!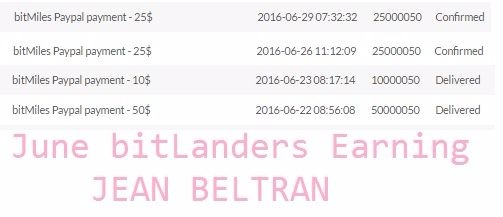 Thank you bitLanders for this opportunity. Here's my other monthly earning posts: