One of the oldest form or technique of crafting flowers from fabrics or satin sheets are called "Kansashi". It was originated in Japan during the Jomon Period wherein at that time Japanese believed that "Kansashi" have mystical powers that can fight evil spirits and it is usually use to ornament the hair.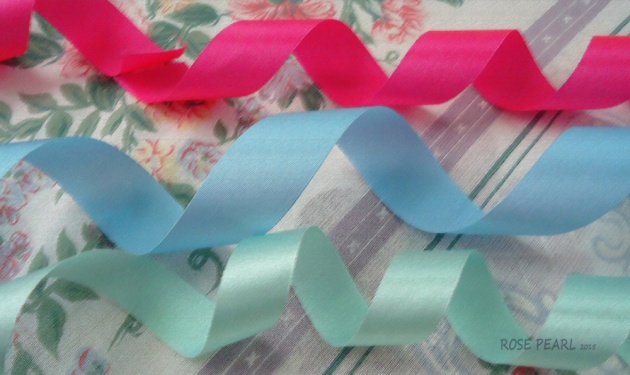 As our world evolve, designers, crafters, and fashionistas like me used this technique of folding flowers made from fabrics or satin sheets ("Kansashi") to ornaments different fashionable accessories for women, kids and teens. Kansashi at this time are often used to decorate fashionable dresses, hair ornaments and even fashionable jewelries that most of fashionistas love adoring their fingers , neck and hands.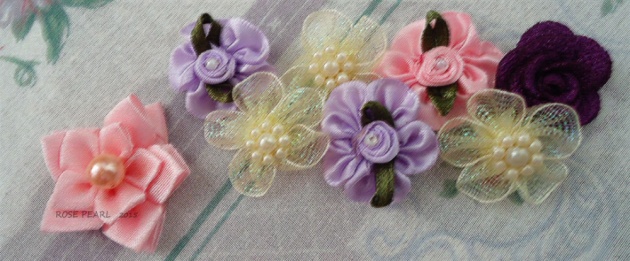 For me, as an artisan I love crafting fabric or satin flowers into a artfully and fashionably bracelets, earrings, and necklaces as fashion accessories for kids, teens and even grandmom who are fashionistas. Just like this bracelet that I have crafted, wherein I called it "Kansashi Pearl". It is adorned with a Kansashi Flower with a pearl at its center piece.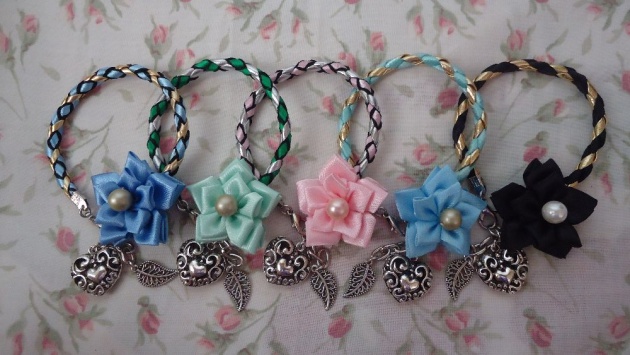 Truly indeed, this Kansashi techniques from our Japanese ancestors are very helpful to crafters like me in creating uniquely and fashionable accessories.