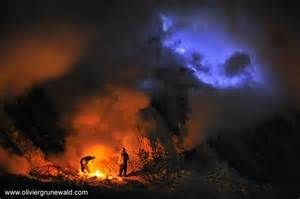 Kawah ijen is one of beautiful places in Bondowoso Indonesia where many people visit this place to see blue fire at night. many pEOple work inside the cave. one of the best time to see blue fire is for about 03.00 o'clock P.M because the fire can be seen clearly.
To reach this place, we have to on foot because the trip is very tiring and very long distant. it takes 2 hours to reach the top of Ijen mountain. we have to know the weather before visit this place because not every day we can see the blue fire, it depends on the weather at the time.
Kawah ijen is located between Bondowoso and Banyuwangi city in East Java. so, if you visit my country, please drop in this place to enjoy the beautiful landscape from the top of mountain. some teenagers visit this place on holiday or weekend to refresh their mind and to take picture with their friends to be unforgettable memory for next time.
this is the maps of kawah ijen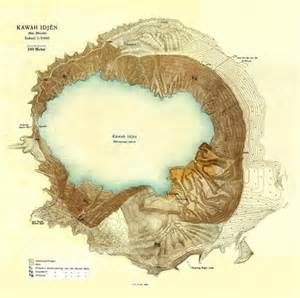 what do you think of my country especially this tourism place? do you like visiting some tourism places? what do you usually do there and whom do you visit tourism places with?.