Because the Buzz is important to your BuzzScore and Rewards, we know you need to keep track of how much Buzz you receive from your fellow bitLanders.
We're introducing the 'Activity Log', a new Notification tab that lists all the Buzz received by other users on your videos, blogs, micro-blogs, and picture galleries. It's accessible from the 'Notification' page (click on the 'bell' icon at the top left) or from here.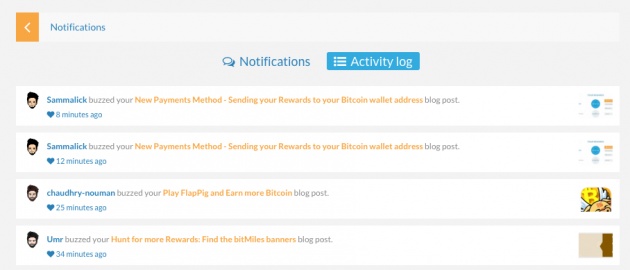 You'll see who buzzed what and will be able to give buzz back to the users who are supporting you!
Happy Buzzing!