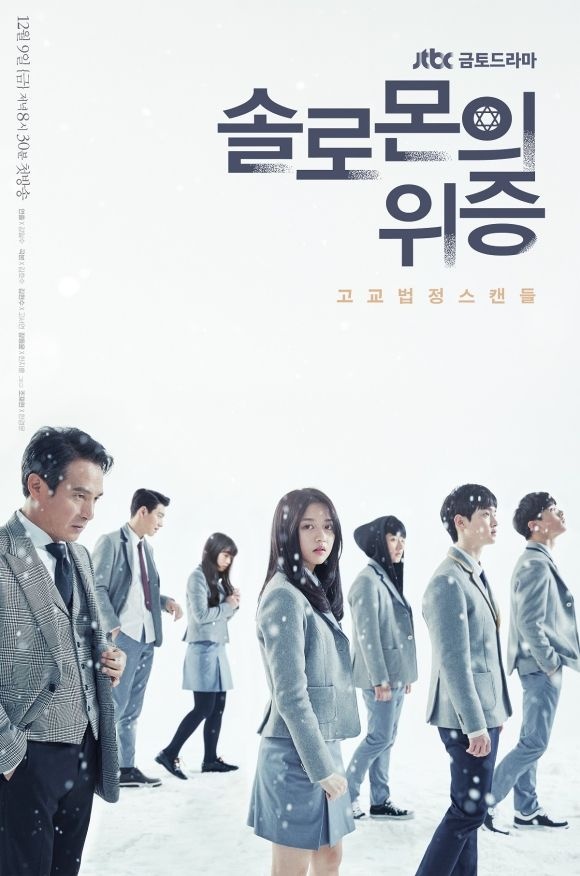 A blue paper covered in dust is still blue. No amount of dust can change its color.
About Solomon's Perjury
"Solomon's Perjury" is a Korean drama that aired on December 16, 2016 until January 28, 2017. The drama was aired on cable TV jTBC every Friday and Saturday at 20:30 KST (Korea Standard time) with a total of 12 episodes and lasted about 60 minutes each episode.
"Solomon's Perjury - Trailer | Kim Hyun Soo & Seo Young Joo's 2016 Korean Drama"
"Solomon's Perjury" directed by Kang Il-Soo who previously directed various drama such as "Jeon Woo-Chi (2012-2013)", "The Land of the Wind (2008-2009)", etc. This drama is adaptation from the novel "Solomon no Gisho" by Miyuki Miyabe.
Story of Solomon's Perjury
A male student's body is found at Jeong-guk High School by Bae Joon-young and Ko Seo-yeon. It is known that he is Lee So-woo, their classmates. After an investigation by the police, it is known that Lee So-woo died by suicide by jumping from the roof of the building, because there was no evidence that showed it was homicide.
"Bae Joon-young found Lee So-woo's dead body"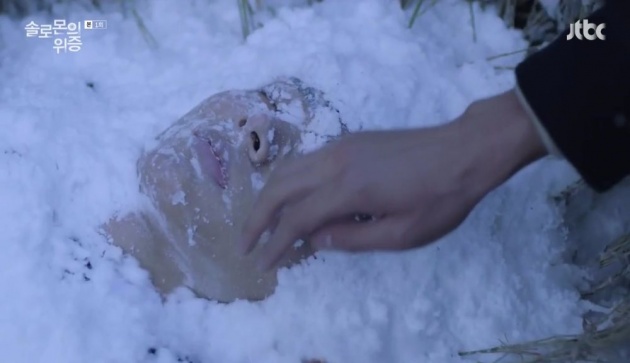 After a few days, a lot of strange things happen in their class. Later, appeared an indictment that there are witnesses who saw that Lee So-woo was murdered by Choi Woo-hyuk, Lee Sung-min and Kim Dong-hyun. Rumors have spread in schools and broadcasting stations about the murder case.
"Fight between Lee So-woo and Choi Woo-hyuk"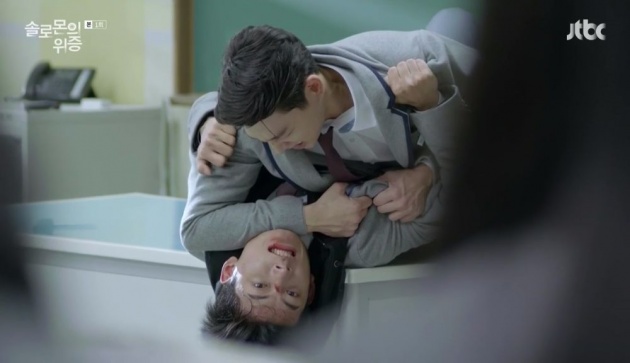 Ko Seo-yeon find that there is something unusual about the death of Lee So-woo. She then gathers her friends to hold a school trial to reveal why and how Lee So-woo died by putting Choi Woo-hyuk as the defendant.
Cast and Characters
"The Cast of Solomon's Perjury"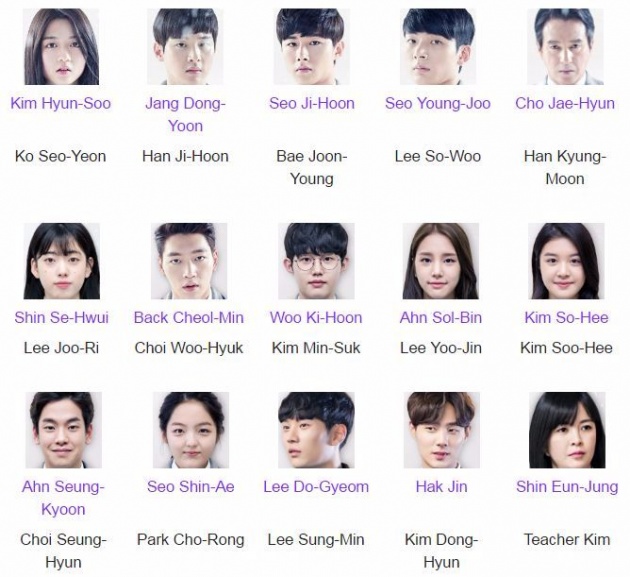 Adaptation Drama
The Korean drama "Solomon's Perjury" is a drama based on a Japanese novel titled "Solomon no Gisho" by Miyuki Miyabe which published from October 2002 to November 2011 in Novel Magazine Shosetsu Shincho. The novel itself also has been adapted into a Japanese movies called "Solomon's Perjury 1: Suspicion (2015)" and "Solomon's Perjury 2: Judgment (2015)".
"Solomon's Perjury Highlight Video"
Video Credit: Drama Holic via Youtube
So far, I have not read its novel or watching its Japanese movies, so I can not compare this drama with them. But, some people say that the Japanese movie was better compared to this drama in adapting the novel. Apart from all that, for me "Solomon's Perjury" is incredible drama which gives us a lot of lessons about life and hope.
The School Trial
"Solomon's Perjury" reminds me of another high school Korean drama "Angry Mom (2015)" which also discusses almost the same problem as this drama but with a different approach. For me, a high school Korean drama that raised about the problems of high school is really interesting to follow. From what I observed from some Korean dramas and movies, the high schools in South Korea is very hard and difficult. Competition, bullying, fights, etc, are often brought in the movie or drama, and the student's life is spent just to study all the time, especially if they have became senior students.
"The School Trial"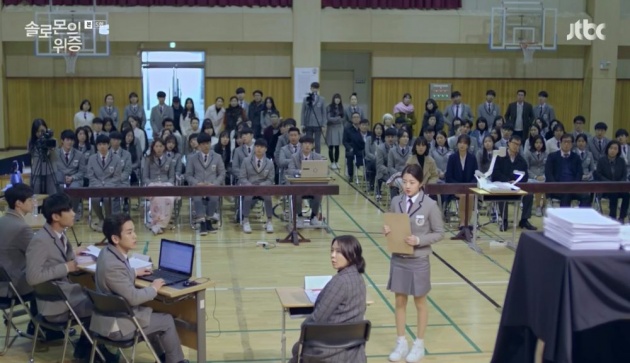 It is not much different from the life of students in the "Solomon's Perjury". Because they've become seniors who already have started planning to enter university, they are only concerned with studying. Until finally they found a male student's body in their school, Lee So-woo. A loner and introvert male student that no one cares. It is a sad fact when classmates did not care and they just let it pass like nothing happened without wanting to know the reason why he died.
School is a necessary evil to the society. But if we leave it that way, the "necessary" part will disappear and it'll just stay evil. Fall to become what is evil in society. -Lee So-woo-
The story of "Solomon's Perjury" will focus on the school trial to find out the reason why and how Lee So-woo died. For me, this is very interesting. Over the school trial, a lot of hidden things began to unfold. This drama has also successfully made me join guessing who is the real murderer of Lee So-woo and why. And the end of this drama is really unexpected.
"Ko Seo-yeon comforting Bae Joon-young"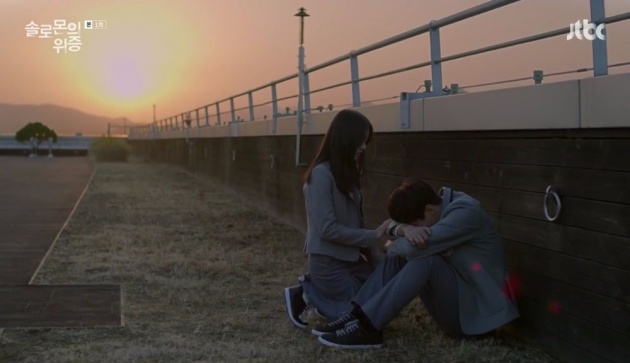 This drama also tells about personal life of the students who are involved in the case of Lee So-woo. Such as Ko Seo-yeon as the originator of the school trial, Han Ji-hoon who is Lee So-woo's friend, Bae Joon-young and the problems with his mother, Lee Joo-ri with her depression and pressure from other students, and Choi Woo-hyuk who were charged with murder. The story of each character is very interesting to follow.
I like the attitude of Ko Seo-yeon's parents in this drama. They strongly supported Ko Seo-yeon's decision to hold a school trial although many people opposed it. They showed how a family should be, warm and harmonious.
"Ko Seo-yeon and her mother"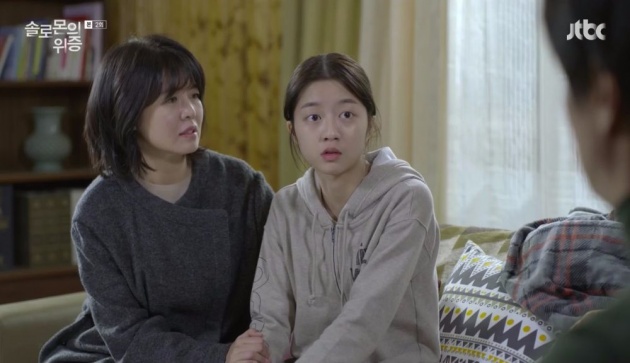 They chose the right decision to make "Solomon's Perjury" a total of 12 episodes. Although I can not resist if they add one more episode to discuss in more detail about the personal lives of the main cast, because there are still some things that make me curious. Like the relationship between Ko Seo-yeon and Lee Joo-ri in the past, the detail problems between Bae Joon-young and his mother, and last, I want to see Lee So-woo's scene more.
"Han Ji-hoon and his friends preparing for school trial"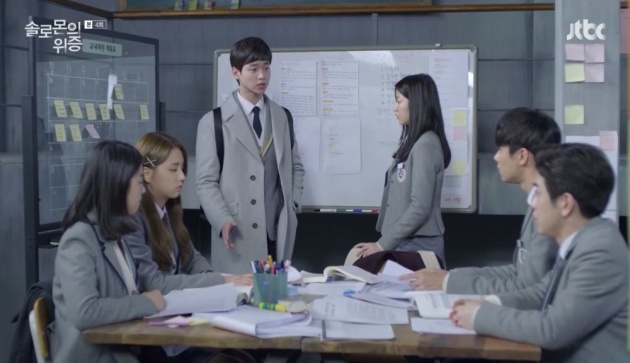 With only 12 episodes, "Solomon's Perjury" presents a solid story without too much dragging story. And what I like more about this drama is, there is almost no love or romantic story. Yeah, unlike most Korean dramas which always feature love story, "Solomon's Perjury" only provides little hints about love between the cast and more focused on the main story.
Talking about the cast of the main characters, unexpectedly they exceed my expectations, even though most of them are still new actors. Like Jang Dong-yoon, although this is his first drama, but he could bring his character very well and alive. I'm glad because L (member of the idol group Infinite) turned down an offer to become the main lead in this drama. Since he's got a lot of criticism about his acting in his previous drama, who knows what will happened to this drama if he accept the offer.
"Lee So-woo and Han Ji-hoon"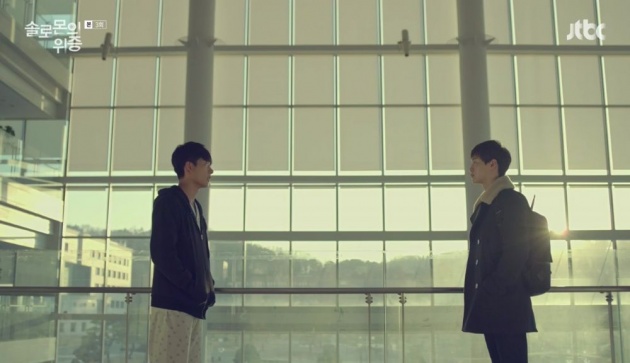 In my opinion, there is something lacking in "Solomon's Perjury" which is about the use of soundtrack or background music. They seems did not use many types of soundtracks so it feels monotonous and a bit lacking for me.I do not know why almost in every jTBC's drama, they do not invest much in soundtrack or background music like in tvN's drama. It makes this drama looks like low-budget drama, but I still enjoyed it though.
Overall, I would recommend "Solomon's Perjury" if you want to watch high school drama with intriguing story. "Solomon's Perjury" is not just an ordinary Korean drama, but it contains a lot of messages about life, hope, friendship, trust, and responsibility. If you love high school drama like "School 2013 (2013)", then you may be love this drama too. But do not expect too much about love or romantic story, because you will disappointed.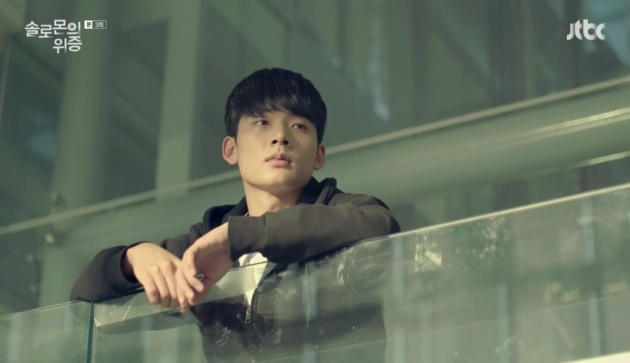 Your life, which you always thought was full of darkness, was a room where the lights had not yet been turned on.
Regards
LookUp

©2017 LookUp. All rights reserved.