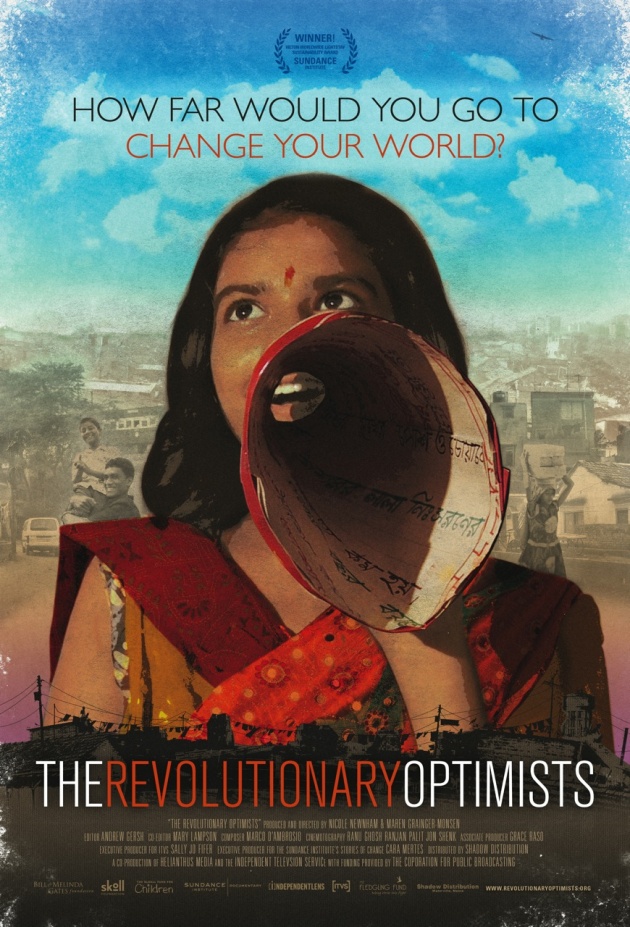 When is a film more than just a film? How much impact does a story have to have on an audience to make a change? Is being "inspiring" enough? Or does it take more to make a truly influential film that makes a difference in the world? The Revolutionary Optimists, which opened in theaters nationwide TODAY, is the only film I have seen that achieves being more than just a film. Directed by two female filmmakers, Nicole Newnham and Maren Grainger-Monsen,The Revolutionary Optimists is an event, a campaign, and a catalyst for change.
Earlier this week, Global Peace Film Festival's Artistic Director, Kelly DeVine invited me to a special screening ofRevolutionary Optimistsat the UNICEF building in Manhattan. The 3-hour event included a panel discussion and a reception, where the filmmakers and the film's subjects were also present. Filmed over several years, the documentary follows Amlan Ganguly, a former lawyer, educator, and children's rights advocate, and three of the children he works with on a journey through adolescence, as they positively influence their communities, fight for their rights, and improve their lives.
At the center of the story is Salim, an 11-year old boy who lives in one of the poorest slums of Kolkata, India, and is fighting to bring clean tap water to his community. In order to accomplish this, Salim and his friends draw a "Google" map of their neighborhood and take it to the parliament in Delhi to prove that their community exists, and 9,000 people need clean water. Salim and his friend Sikha also fight to beat Polio by going from door to door and telling their neighbors to bring their kids in for polio vaccines. The 13-year old Sikha is also a women's rights advocate, and she fights for women's empowerment and equality between boys and girls by having the girls in her community to participate in soccer matches.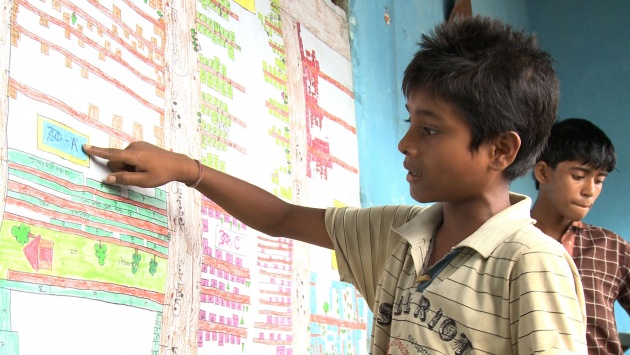 Salim working on his neighborhood's Google map
Another story is that of Priyanka, a 16-year old girl who wants to be a dance teacher but is pressured to get married to her boyfriend. If she gets married, she will risk losing her place in the dance group, her job, and her chance at getting an education.
Last but not least, we have Kajal, who wants to be a seamstress, but instead spends her days carrying 1,500 bricks on her head for a construction job that pays her $1.49. If Amlan can build a school inside the brick field she works in, Kajal has a chance at an education.
The most inspiring part of the documentary for me was the story of Salim and Sikha, who were at the screening. At the end of the film, you see that they were able to get most of the kids in their community vaccinated against Polio. The audience at Wednesday's screening also received the good news that Salim and Sikha's slum will be getting clean water in just a few months. This is an 11-year old kid who went to the Indian parliament and pitched his case to some of the highest-ranked people in his country. It was astounding for me to see the confidence, intelligence, and courage these kids had and how they used these qualities to accomplish their goals. They are able to make drastic changes in their communities while getting their education, playing sports, and having a good time with each other. Salim particularly insisted on the fact that he plays a lot of sports and doesn't spend his entire time doing "grown-up" things.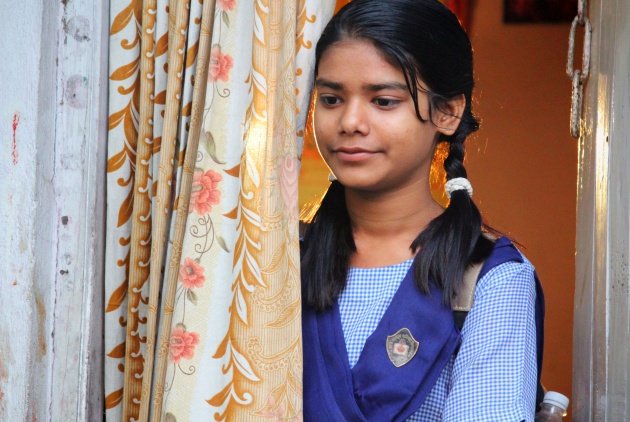 Sikha
I hope everyone gets a chance to see this incredible film. There's so much you can learn from a handful of teenagers living across the world.
-- Eren