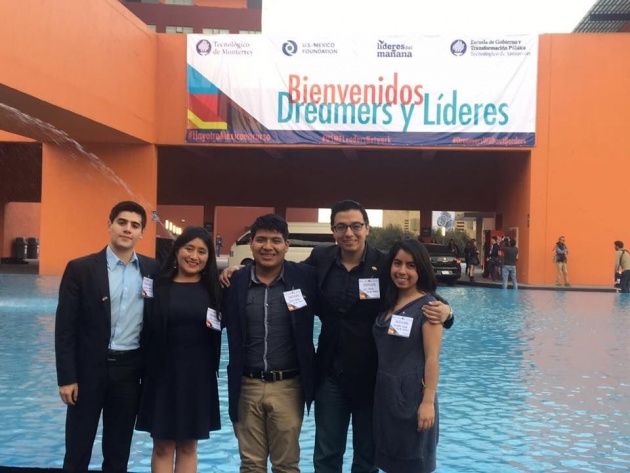 On December 8, 2016, the #LeadersWithoutBorders project began, in which 100 Dreamers, young Mexicans who crossed the border into the United States, with nothing more than hope in their hearts, started living there, studied and created Opportunities in the United States, but they have always had the same dream and desire, to return to Mexico, to know their roots, to live their traditions closely and to share their experiences. And with 100 Leaders of Tomorrow, Mexican students 100% scholarships to carry out their university studies in the Tecnológico de Monterrey.
I am very grateful to be part of both projects, to have the opportunity to be Leader of Tomorrow and share with young Dreamers the same experience of struggling day by day to study, to face different challenges, to give twice the effort that all, But also to have our goals and dreams present and to strive at all times to fulfill them.
Living as an undocumented person, having an "illegal" status, closes many doors, distances you from many rights, such as studying, so they are considered Leaders, because they were able to obtain special support called DACA (Action Consideration Deferred for Arrivals in Childhood). In addition to working tirelessly to earn the money necessary to cover the expenses of the university, as well as cover the expenses of your family.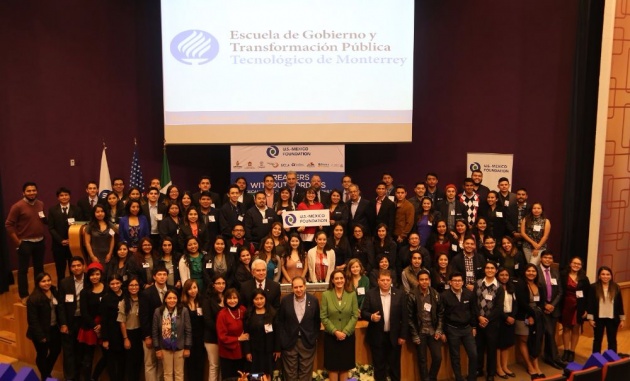 Listening to their stories, I felt very fortunate to count on the opportunities I have, the support I have with my family, the university scholarship, the teachers who taking care me, the friends who I count, the example I receive from different people and above all the respect with which I conduct myself every day. Things that not all Dreamers enjoy.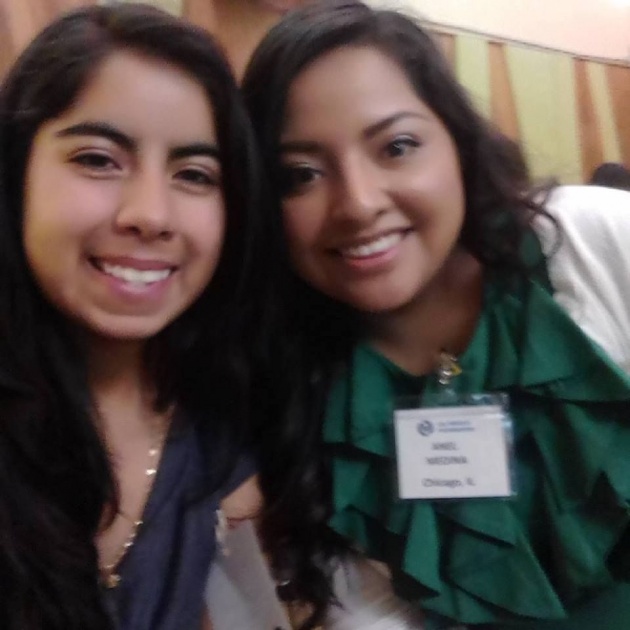 I am very excited to know that for this holiday period managed to obtain a special permit, to come to Mexico for 45 days. Time wich they are making the most of it, they have spended time with us and visited many Mexican museums that represent our history and culture, such as the Museum of Anthropology and History and The Chapultepec Castle. They also had a conference with the senate and are currently each in their home state, participating in day-to-day activities and subsequently they will spend the holidays with their family, which they have not seen in more than 10 years.
All their words and actions have impacted my heart, they have had the ability to form huge networks and create great opportunities for growth.
I feel very lucky to be part of this great project, to hear so many stories of hope from each of them, but above all I am filled with emotion that these days #dreamers can live in their dream. Anel Medina, my mentor, thank you for sharing with me your challenges and dreams.
Today's wealth is talent, and talent has no nationality

-Salvador Alva