The Barça forward has scored in nine straight home games – across all competitions – while netting 14 goals.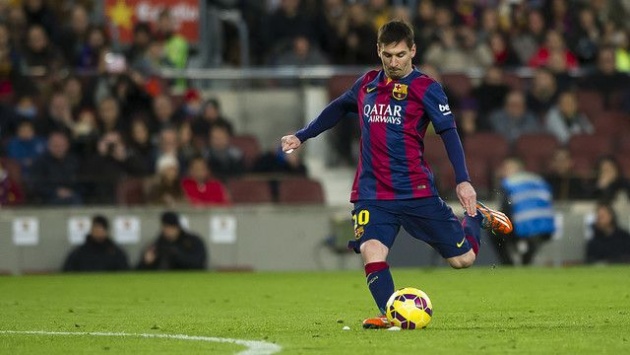 FC Barcelona striker Leo Messi is in top form as Levante visit Camp Nouon Sunday at 5.00pm (CET). The Argentinian is on fire, having scored in the last nine home matches. Beginning on November 22, when his hat-trick against Sevilla gave him the league'sall-time scoring record, Messi has been difficult to stop, scoring 14 goals in Barça's last nine games, an average of 1.5 goals per game.
Clutch scorer
One of Messi's greatest virtues is that he scores when the team need it most, finding the net in vital situations in seven of the last nine home games. After beginning the streak against Sevilla, he scored three more times against Espanyol as Barça came from behind to win. In the UEFA Champions League, Messi led Barça'sreaction against PSG, tying the match four minutes after Zlatan Ibrahimovic had put the French ahead. Atlético Madrid andVillarreal were Messi's most recent victims in the league, as he led his team to a 3–1 win over Atlético and a 3–2 comeback win against Villarreal.
Key in the Cup too
The Argentinian also scored the only goal of the match against Atlético Madrid in the first leg of theSpanish Cup quarter-finals, giving Barça the upper hand heading into the return leg at the Calderón. The last home goal Messi scored came against Villarreal on Wednesday night in the first leg of the Cup semi-finals. The 'flea' was tasked with finding holes in the Villarreal defence and did, putting Barça up before the break. On Sunday, he'll have a new opportunity to keep the streak going.