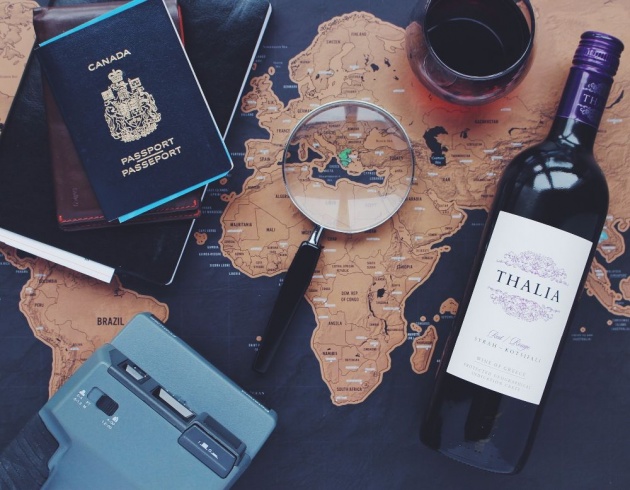 Photo Credit: www.pixabay.com
It's already been a while since I submitted my latest blog and for no clear reasons, I ceased to write again. I was like contented with the small earnings I got everyday although I know I was wrong. bitLanders is a great opportunity to earn extra income online and I just slip it away. I don't know, maybe since I already surpassed the amount I spent to buy for a tiara almost 3 months ago (that means in only few days all the benefits associated with it will already expire) or maybe because I seldom get 5 stars in my blogs that is why I'm no longer determined to write and earn more (LOL).
But although I did not submit any blog in the past weeks I make it sure I visit bitLanders every day, interact most often and doing my best not to forget to buzz back, and I can say it's the reason why even if my earnings gets smaller and smaller I still remain in the Leader board up to this point.
Now I think the need to write again and submit it for review is in its maximum level. I mean if I won't act now then I will surely regret it tomorrow.
But the problem is what to write? Of all those happenings around especially in the Philippines, and with those topics scattered everywhere over the net I still can't decide on the best topic I should talk about. So I decided to share things about myself, my journey to where I am currently right now, I mean I will be focusing about my previous employments, hoping I could inspire everyone and perhaps impart some learning and motivations for those who are still in school or in search of the best job he or she could have.
I am not sure if this could be something Ms. Hillary could be interested with which could give me a considerable level of ratings but for me it's okay. Whatever may happen in so far as ratings is concerned I hope I won't be affected anymore and instead divert my attention to the things I could do to at least inspire people and obtain some learning from my past experiences.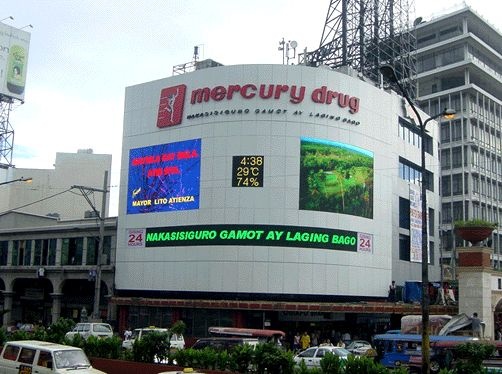 Photo Credit: Google
MERCURY DRUG CORPORATION
I remember I was 20 then when I started to search for a job right after graduation. And among the Companies that I really wanted to be part of were Pilipinas Kao (since I am a BS-Biology Graduate) and then MDC-Mercury Drug Corporation. I was lucky to have passed the series of exams given by both companies but due to time constraint I was not able to present myself for the final interview of Pilipinas Kao something that made me really sad I missed the chance. On the other hand I was lucky to be accepted by Mercury Drug after all those exams, trainings and tests.
Photo Credit: https://www.mercurydrug.com/
Mercury Drug Corporation is the leading drugstores in the Philippines. To date it has more than 1000 branches across the country with more than 12,000 employees. And even if I only stayed with the company for a little more than 6 years, I was so proud that sometime in my life I was connected with them, and even trusted me and my ability since when I left the company, I was already promoted to Retail Supervisor position. The training as well as the experiences I had with them and the title made it easier for me to hop from one company to another. The reason why I left the company was due to my desire to get a job abroad but unfortunately was not lucky enough to get one during that time.
FAIRMART/PLAZA FAIR DEPARTMENT STORE
Since I failed to get a job abroad when I left Mercury Drug, I applied and was lucky to be hired as Area Supervisor of one of the leading Department Stores in the Philippines during that time. Fairmart/Plaza Fair was considered as one of the pioneers when it comes to retailing and also have branches in almost all key cities in the Philippines, which include Cagayan de Oro, Cebu, Baguio and Metro Manila. This remarkable company has long been operational before SM, Ayala, Robinsons among others came out in Retailing Industry. Sad to note it has been vanished from the business world few years back.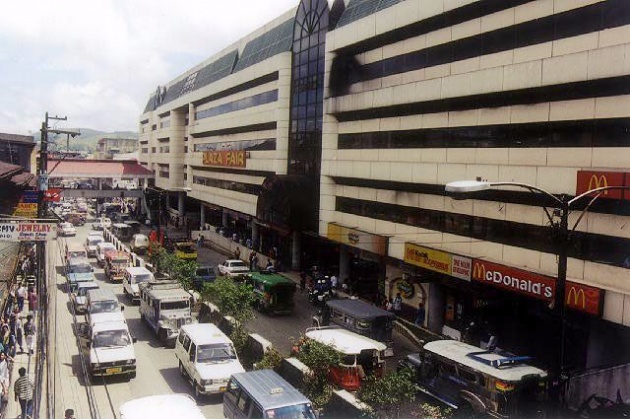 Photo Credit: Google (Plaza Fair Baguio)
ABC ROCK GROUP KB – Riyadh, KSA
In search of greener pasture, greater opportunity, higher salary, I applied and was hired (with the help of my wife's uncle) by a multi-million dollars Swedish company in Riyadh, Kingdom of Saudi Arabia. It was my first experience overseas and was so thankful for the chance. Later I will share to you some of the things I learned while working abroad, maybe few tips on what to do and not to do in order to be safe while in a foreign land especially in the Middle East.
SM Supermalls
Photo credit: Google
After working 3 long years in Saudi Arabia (with yearly short vacations) I decided to go back home and was engaged again by Plaza Fair for the second time, this time as Personnel Administration Department Officer. It was such a wonderful and perplexing job but due to better opportunities outside I did not stay there for long as I got hired by SM Department Store as Sales Manager handling that time the whole shoes department (Men's shoes, Ladies Shoes and children Shoes plus Bags and Luggage's Department). Again another very challenging and quite demanding job since we are monitored with our monthly sales. We have this sales plan by department that we need to reach by all means, so it was kind of a very taxing job. Although I considered myself lucky to be hired by giant companies like SM time really came that I need to move on. I mean another opportunity came for another work abroad so I did snatch the chance and winged for the second time.
Video Credit: www.youtube.com
Saudi Oger Limited
Due to monetary problem I was forced to fly again and landed in Al-Khafji City in the Eastern part of KSA. This time hired as Secretary but was later promoted as Document Controller, a job I truly enjoyed and become skilled at. Saudi Oger Limited was once one of the biggest and pioneers in the Engineering and Construction Industry in Saudi Arabia but encountered financial loses and instability few years after I left for a final exit.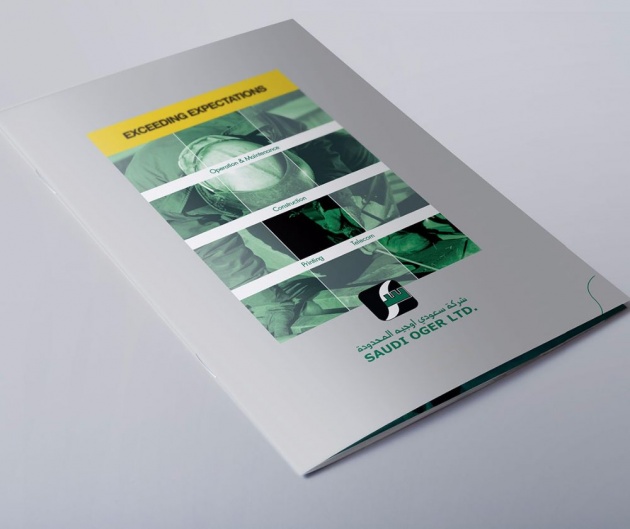 Photo Credit: Google
Golden Century Marketing
When I came back in the Philippines, I was employed as HR Officer of one of the leading distributors (basic commodities) in the whole Mindanao Area. I can say having been in Law school for 2 years, this was the best job for me, since I used to deal with cases involving collectibles as well as those relating theft or pilferage (since the offense was made by employees) leading to employee dismissal or termination. Of course the process was extensive (series of investigation and interrogation) and that was the reason why the job became so fascinating and challenging. Such job also requires me to deal with some police officers/NBI as well as Agency Officers for offenses concerning employees supplied by them.
PHINMA – Cagayan de Oro College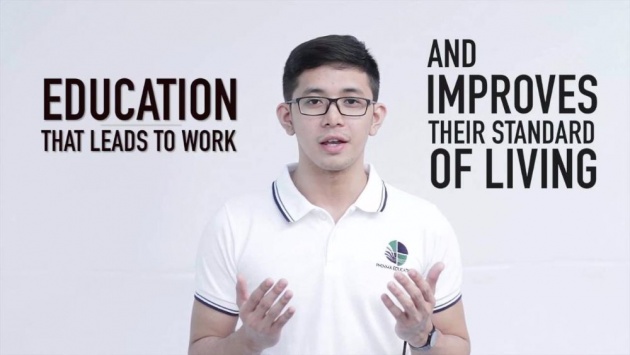 Photo Credit: Google
Honestly, with a little misunderstanding with my immediate superior I decided to leave my job even if I like it (plus salary issues), aside from the fact that I need more time in my studies (Law School). That is why I applied for a teaching job (which again was accepted luckily) thinking that I would have more time but I was wrong. During that time when I was teaching and studying, I considered it the most horrifying moments in my entire work experience. I seldom sleep I mean slept sometimes 1-2 hours only at night because I need to study two distinct things. It would be nice and easier if I was given load relating to Philippine Government, History or Philippine Laws but I was given sciences subjects (Chemistry and Biology) since my undergrad course was BS-Biology so I really need to refresh and study again. Anyhow the experience was great, I was able to handle students from different colleges, like Criminology (PHINMA-COC used to have topnochers in the board exam), Nursing, Education (usually 100% board passing), Accountancy and others. Now I am happy to see some of my previous students having a significant responsibilities in the society.
Video Credit: www.youtube.com
Freyssinet Saudi Arabia Limited
Currently I am here again in the Kingdom of Saudi Arabia for the third time. For same reason, I grab the chance to be able to work back abroad and get at least a substantial income far from what I am earning in the Philippines. Been with Freyssinet for more than 2 years now working as Projects Control Coordinator/Document Controller and again looking forward to work back in the Philippines very soon.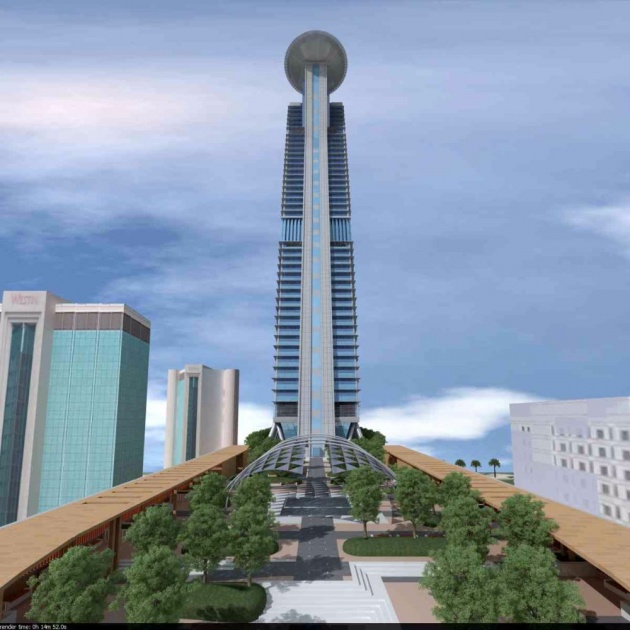 Photo Credit: Google, The Tallest Building in Jeddah, KSA - Freyssinet Project

Local Job Learning

:

1. I learned and develop skills in customer service, believing that customers are the bread and butter of every business, so they deserve utmost respect and courtesy.

2. In order to develop or promote customers patronage, they must be served with efficient and effective customer service, treating them as Queens and Kings at all times and I believe that this is one of the reasons why some companies succeed in their business ventures.

3. I also support the idiomatic expression "Customer is always right" and believe it's true in so far as the success of any business is concerned. Satisfied customers may not share their experiences to other people but certainly, unsatisfied customers would want to tell every person around about their bad experiences with the concerned establishment.
Overseas Job Learning

:

1. I learned how to deal with people from different walks of life. Not just people from same country with different beliefs or principles but people from different countries.

2. I learned how to behave accordingly and follow rules so as not to get in trouble considering that I am not in my home country.

3. I learned to bear all the circumstances associated with being away from your family.
With those experiences and learning cited above, I believe I am already honed to become a much better person than what I am 20 years ago. That whatever job I would be taking, I'm sure to be able to handle it appropriately.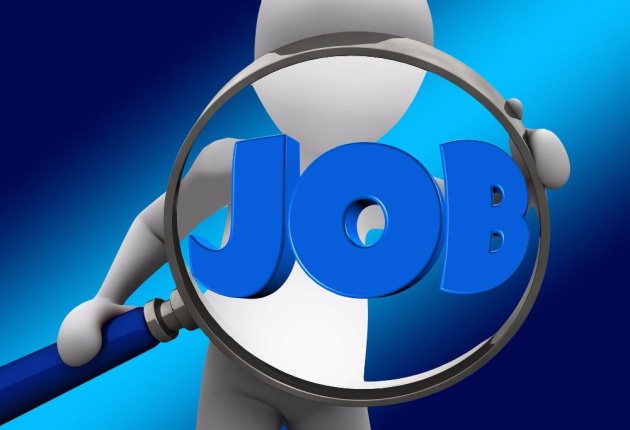 Photo Credit: www.pixabay.com
"Your work is going to fill a large part of your life, and the only way to be truly satisfied is to do what you believe is great work. And the only way to do great work is to love what you do."

- Steve Jobs