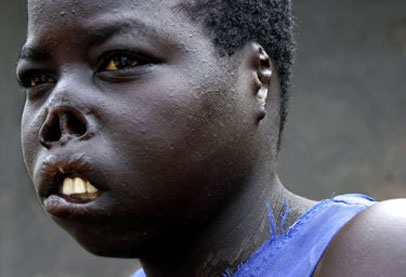 After sending in US Special Forces and neighbors presumably teamed up to eradicate this scourge, the
LRA
is back to terrorizing local populations in the
Democratic Republic of Congo (DRC)
,
Uganda
and beyond. According to the UN Refugee Agency, the Orientale province of the DRC has become the epicenter. After a lull in LRA raids in the second half of last year that resulted in improved security in the north-eastern province, new attacks on civilians have been reported during the past few weeks in the territories of Dungu, Faradje, Watsa, Niangara, Bondo and Ango. Embarassing to write these words, but by DRC and Central Africa standards, the casualties are relatively modest. In 20 new attacks since the beginning of this year, one person has been killed and 17 abducted, according to
UNHCR
spokespersons. Between 2006 and 2011, a total of 831 attacks against civilians were reported in the northern part of Orientale province. The majority of attacks were blamed on the LRA. More than 2,000 people are known to have been killed and 2,832 abducted, including 1,109 children, according to UNHCR. LRA activities in Orientale have caused the displacement of an estimated 320,000 people since 2008. Over the same period, 30,000 Congolese refugees were forced to flee to the neighboring
Central African Republic
and
South Sudan.
The most important message though is the LRA is neither defeated or hibernating but perhaps taking advantage of all international and regional focus on Somalia and the
Al-Shabaab
. Still, hard to believe with announcement made last fall of focus on LRA and dispatching of US Special Forces, even if only as "advisers", the LRA is still around, much less resurgent. See our
film online video
interview with J
ane Bussmann
Regarding her Writing & Comedy on the LRA -
diplomaticallyincorrect.org/films/movie/jane-bussmann-making-scene-at-un/26449
See more at our
Popular Video Blogs
&
Current News Event Articles
at
diplomaticallyincorrect.org/c/war-crimes-justice
By Ambassador Muhamed Sacirbey – Follow @MuhamedSacirbey Facebook = Become a Fan at "Diplomatically Incorrect" Twitter – Follow us at DiplomaticallyX Photo of LRA Victim Courtesy of
www.middle-east-online.com/english/