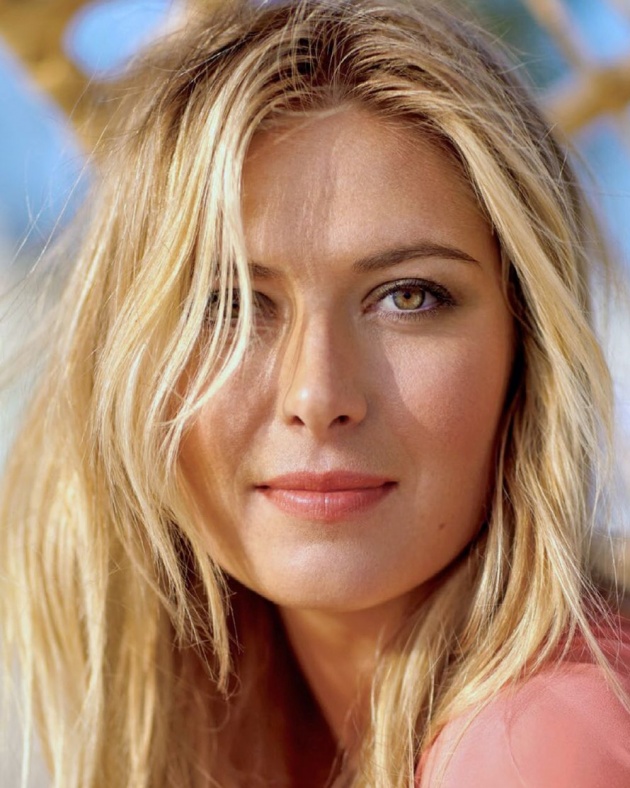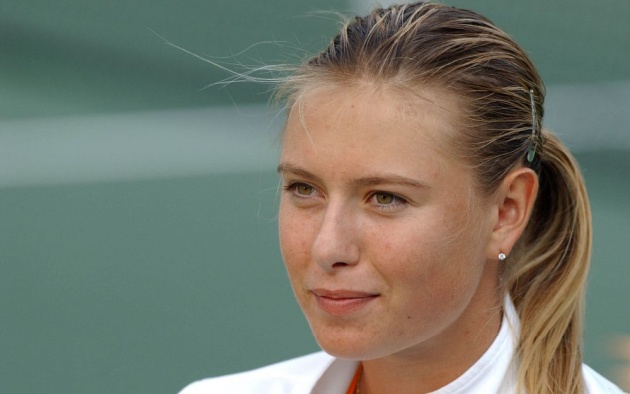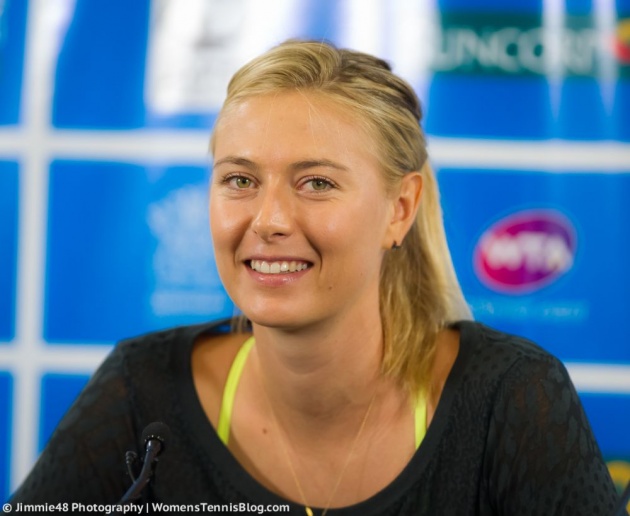 MARIA SHARAPOVA
Maria Sharapova is a professional tennis player from Russia.She is 28 years old and is currently ranked as world number 4 in singles.She is the former world number 1.She is a right-handed player.Basically, she is a player who loves to hit powerful ground strokes off both the wings from the baseline and she is most famous for her 'on-court' grunting.According to critics, she is one of the best competitors in the history of the sport.
PERSONAL LIFE
Maria Sharapova is still single.Though she has dated four men in last ten years.All her relationships didn't last for long.She dated the famous singer, Adam Levine in 2005 for a short time.Then in 2008 she briefly dated an American producer, Charlie Ebersol.In 2009, she started dating a professional basketball player from Slovenia and this was her most successful relationship as they both were engaged and dated for almost three years, but in 2012 they ended their relationship.After him Sharapova started dating a fellow Bulgarian tennis player Grigor Dimitrov but they both parted ways as well in 2015.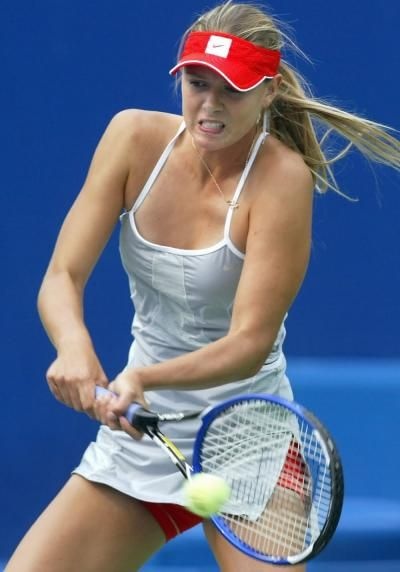 TENNIS CAREER
Maria Sharapova is currently ranked as world number 4 in singles.She has been as high as world number 1 in singles.First time, she became the world number 1 in 2005 when she was only 18 years old.She has won 35 career singles titles which include 5 Grand Slam singles titles.She turned pro in 2001 and she's been ranked as world number 1 for a total of 21 weeks in her career so far.Sharapova has a career record of 592-142 with a winning percentage of 80.65%.She has won all four Grand Slam tiltes at least once.
YEAR 2015
Maria Sharapova started the season as the world number 2.She had a season record of 39-9 with a winning percentage of 81.25%.She won only 2 titles in the season.She didn't play that many tournaments this season.She even had to withdraw from the US Open, due to a right leg injury.She played all the Grand Slams except the US Open.Out of the three Grand Slams which she played she was only able to reach the final of the Australian Open.We can say that she had a poor season as her ranking fell as well.She ended the season as the world number 4.

GRAND SLAMS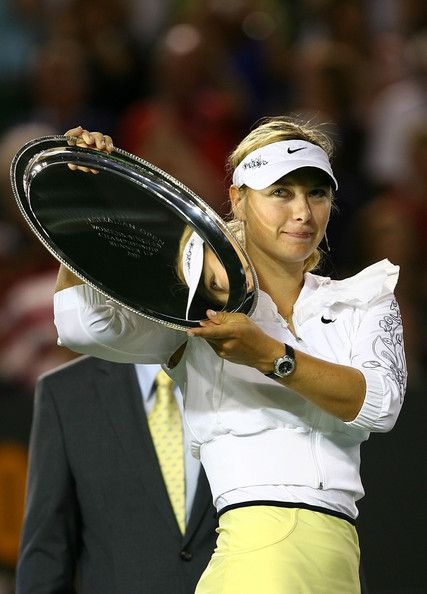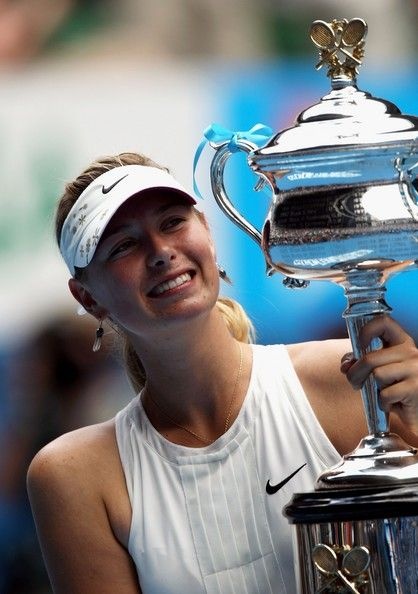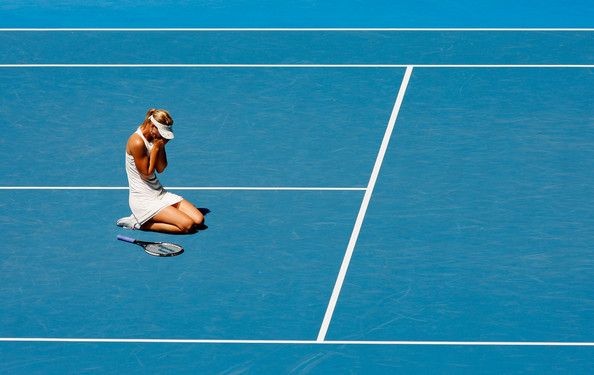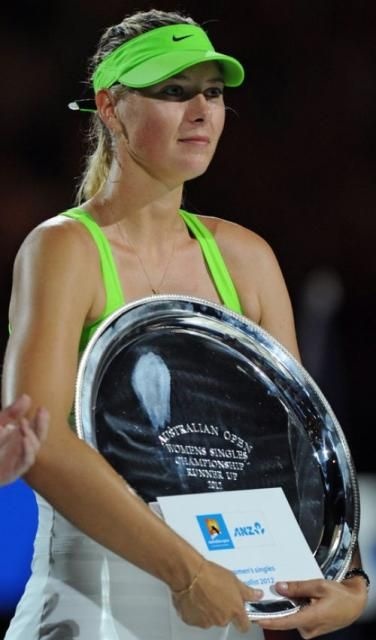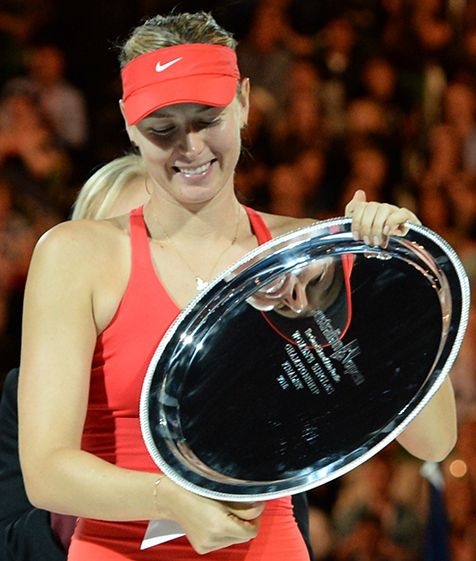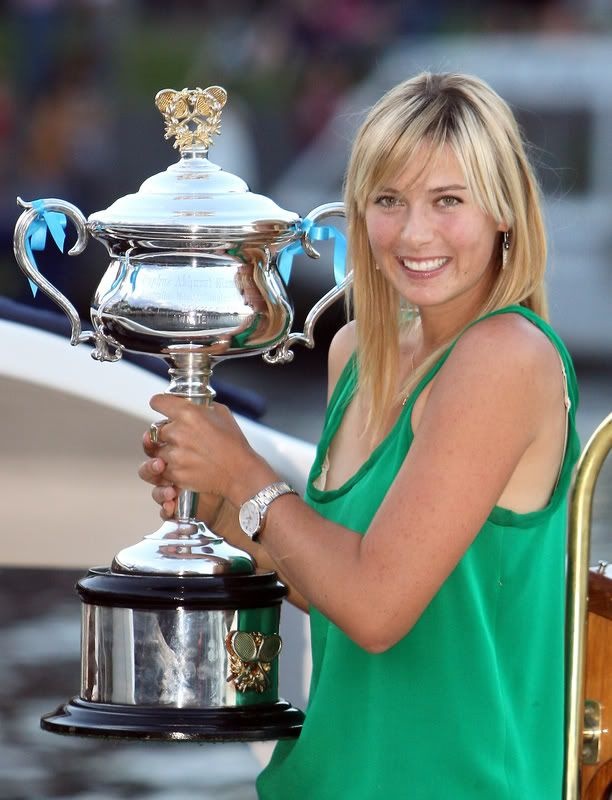 AUSTRALIAN OPEN
Maria Sharapova has won one Australian Open title so far in her career.She won this title in 2008.She has been to the final of the Australian Open four times but was only able to win the final once.She reached to the final in 2007, 2008, 2012 and 2015.She lost the 2012 final to Victoria Azarenka and the 2015 final to her arch-rival, Serena Williams.Let's have a look at both these finals:
YEAR 2012
YEAR 2015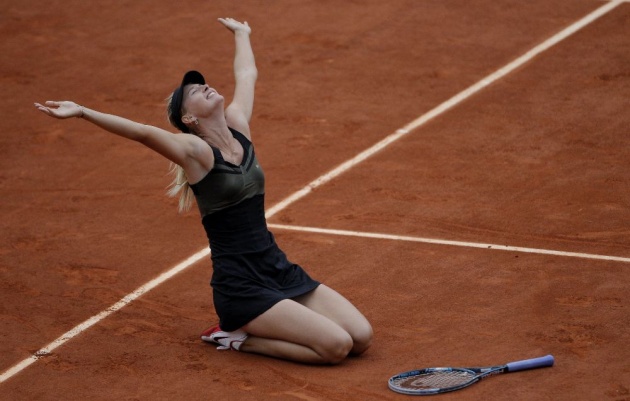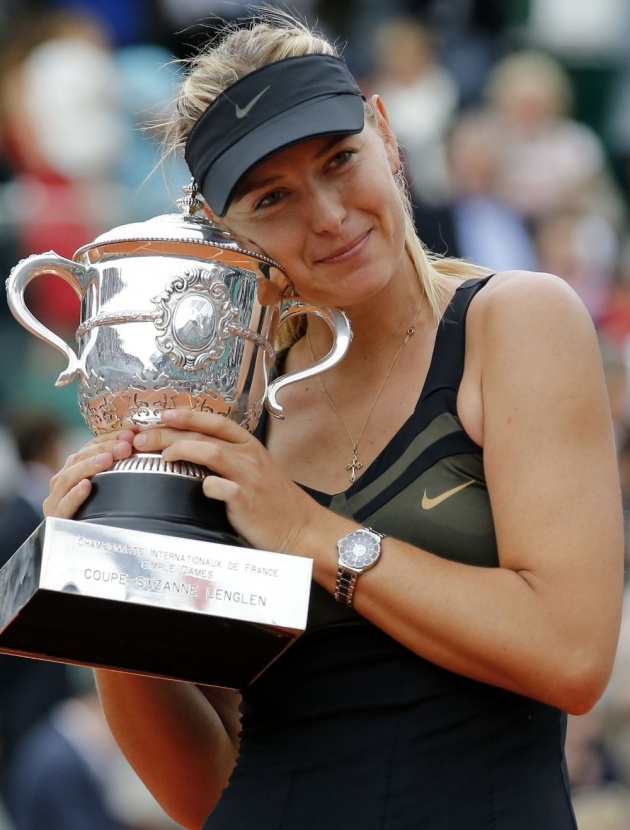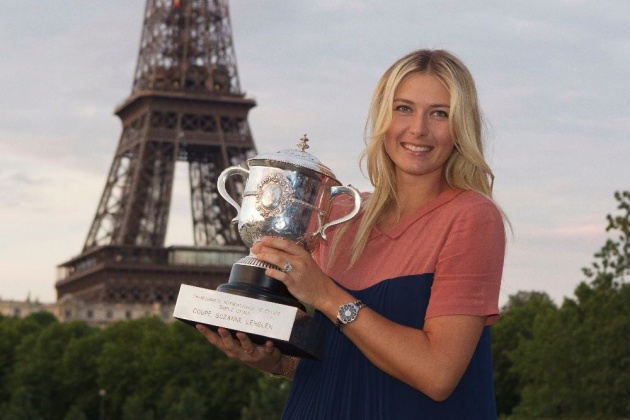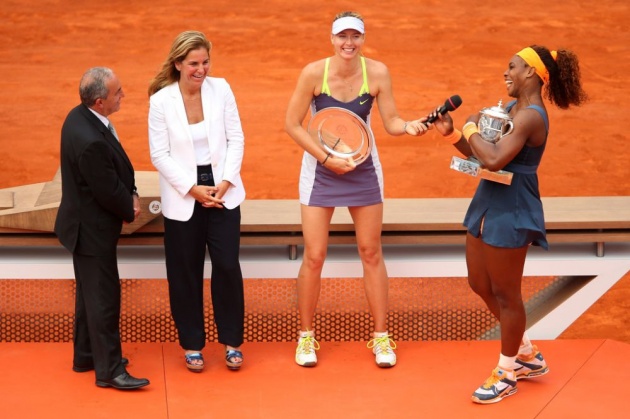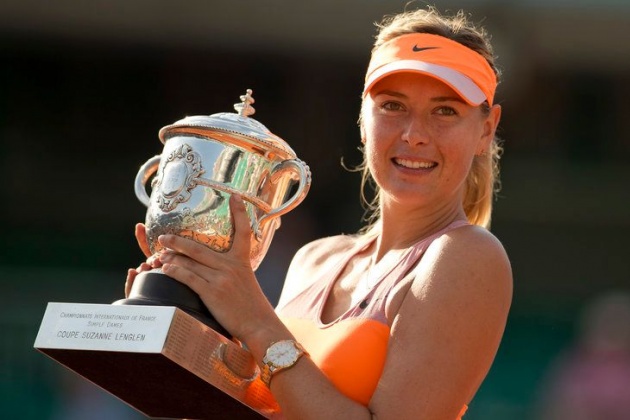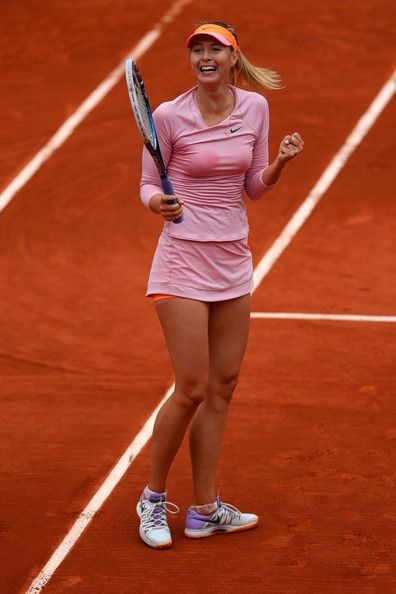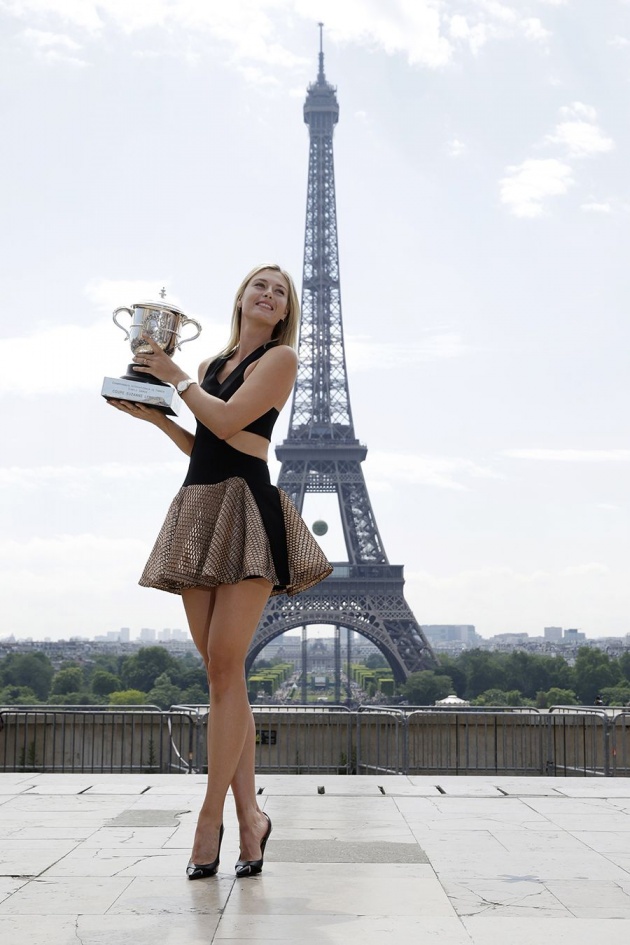 FRENCH OPEN
Maria Sharapova is a two time French Open champion.French Open is the only Grand Slam that she has won more than once.She reached three consecutive French Open finals from 2012-2014.Out of three French Open finals, she has won two.Her two titles came in 2012 and 2014.She lost the 2013 final to her arch-rival, Serena Williams.Let's have a look at all three finals:
YEAR 2012
YEAR 2013
YEAR 2014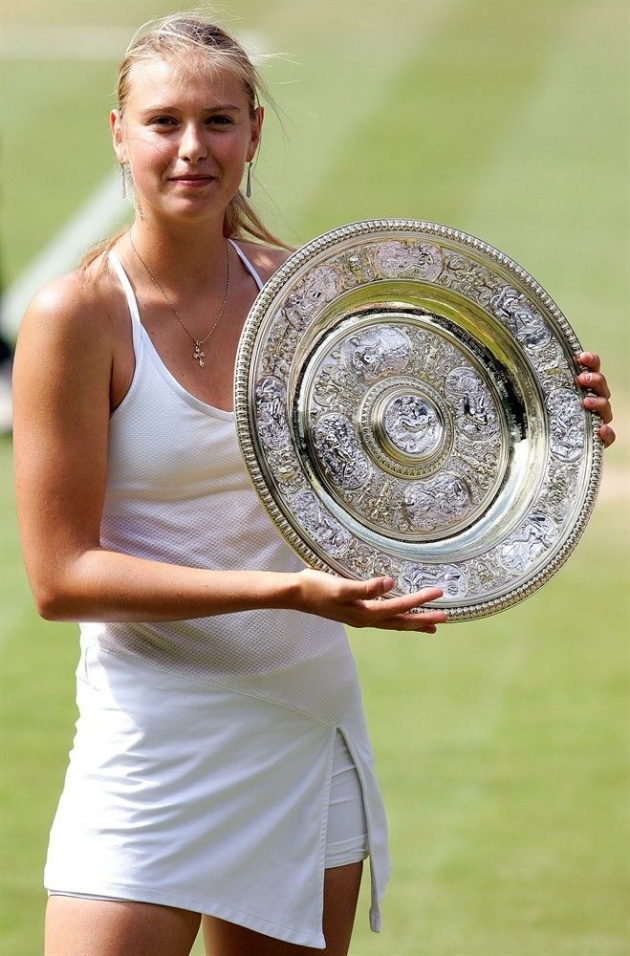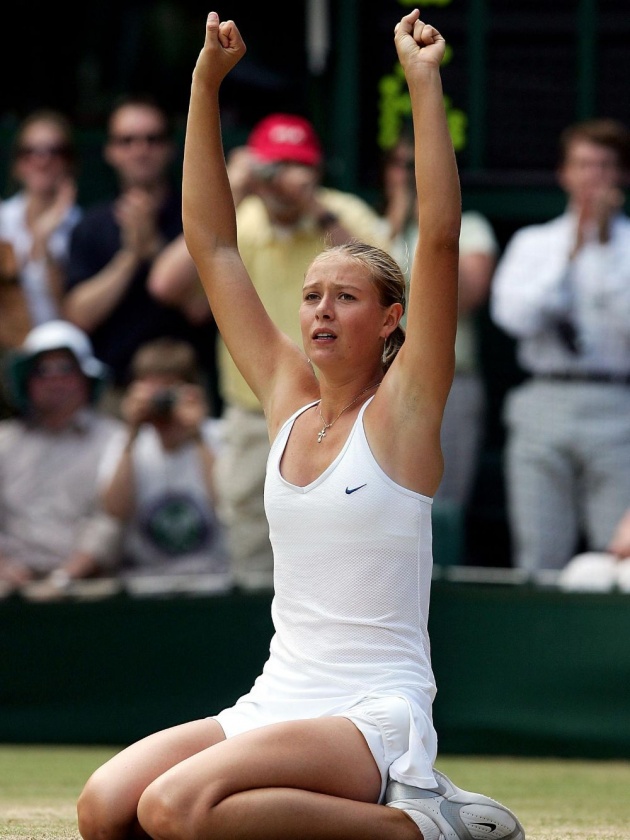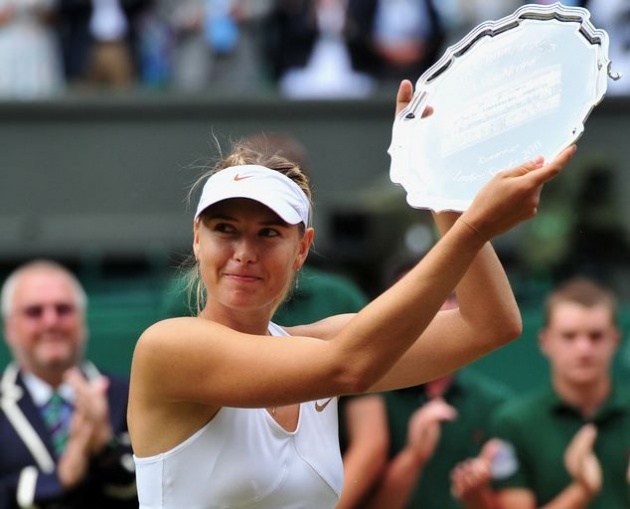 WIMBLEDON
Like all other Grand Slams except the French Open, Sharapova has won only one Wimbledon title so far.She won the lone title in 2004 when she was only 17 years old.Wimbledon was also her first career Grand Slam title.In the final she defeated Serena Williams.After 2004 Sharapova managed to reach the final only once until now.She reached the final in 2011, but was defeated by the Czech player, Petra Kvitova.Here are the videos of both the finals:

YEAR 2004
YEAR 2011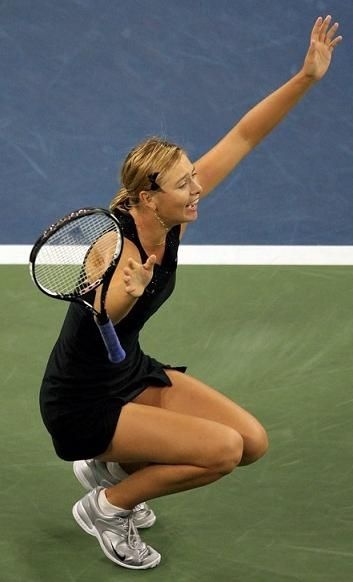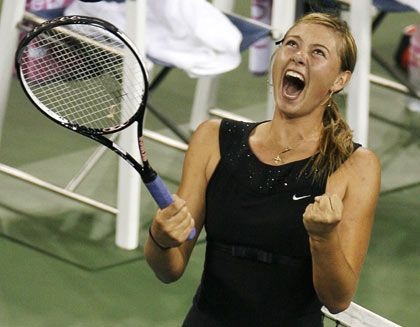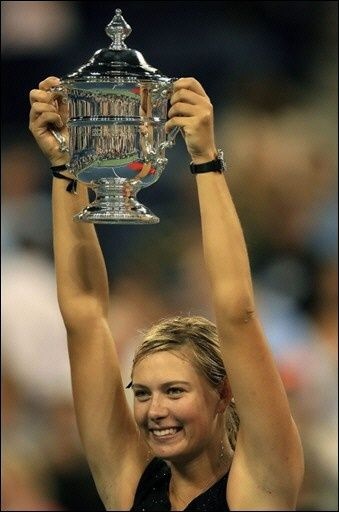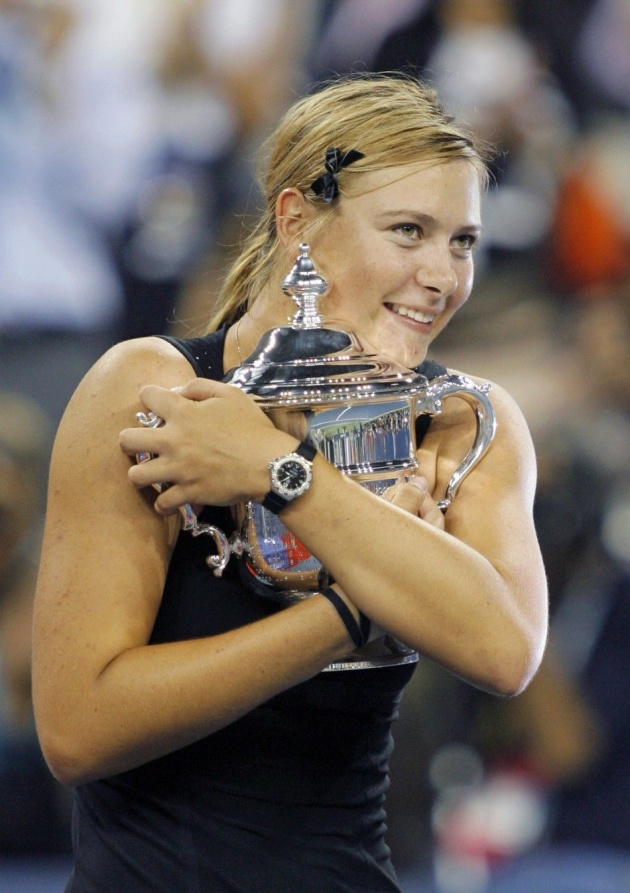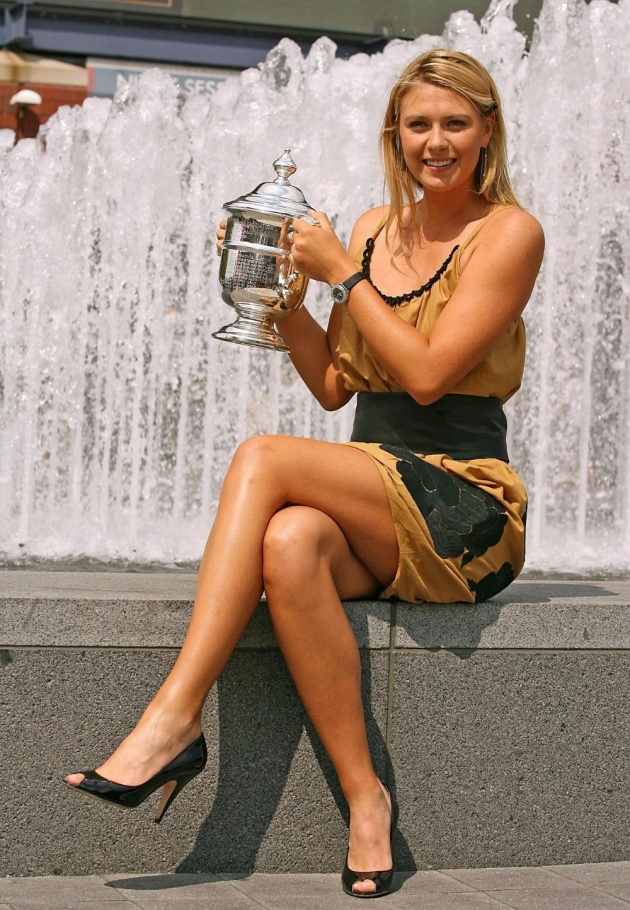 US OPEN
Maria Sharaova has won one US Open title thus far in her career.She won this title in 2006.Among all the Grand Slams she has been least successful at the US Open as in her whole career she has reached the final of the US Open only once and that too in 2006 when she won the title.The US Open is also the Grand Slam that she had to miss the most times in her career due to injuries.She has missed the US Open three times in her career.Let's have a look at her 2006 US Open final: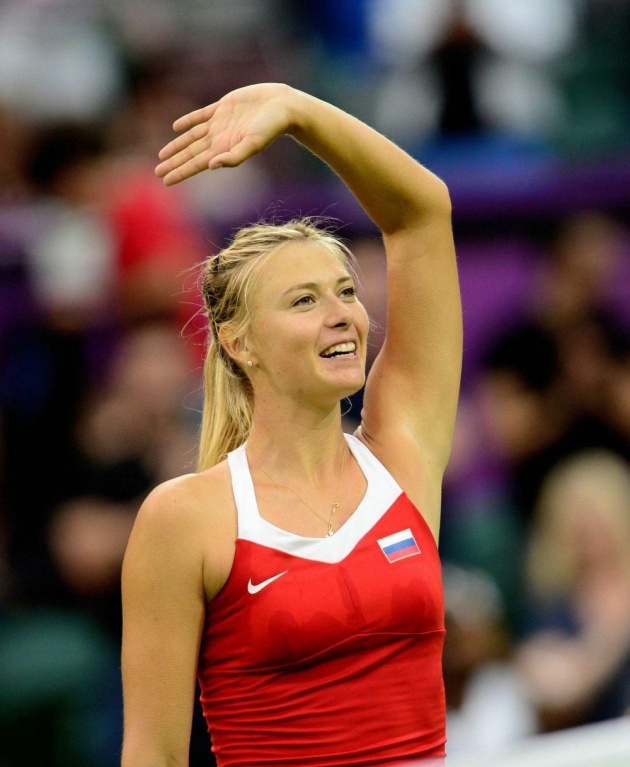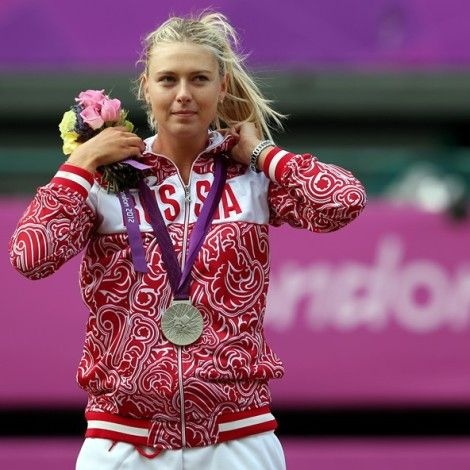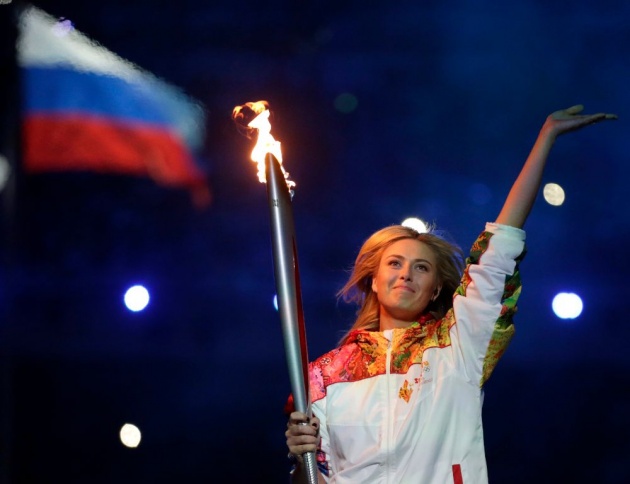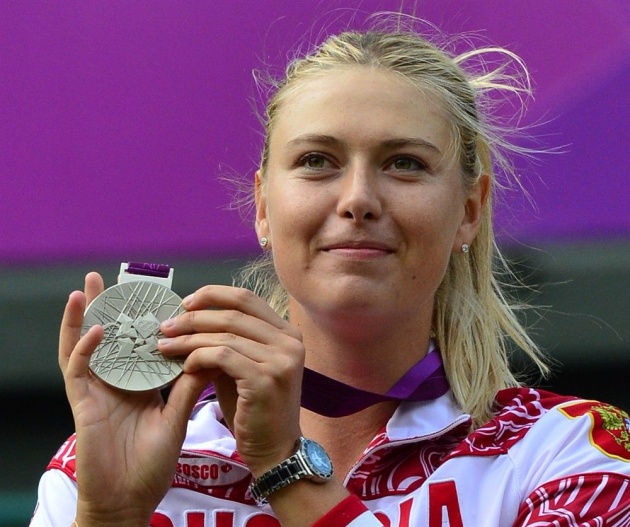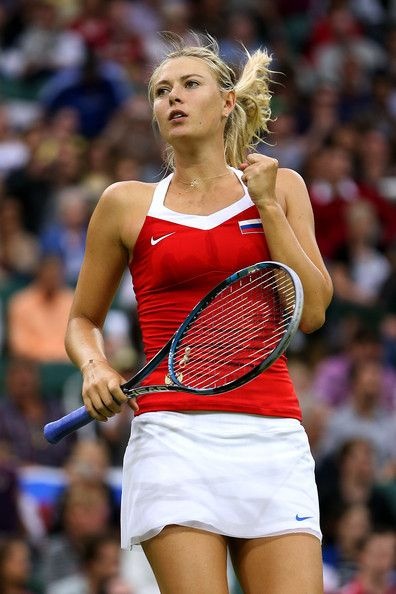 OLYMPICS
Maria Sharapova has participated in only one Olympics so far.She played the 2012 London Olympics where she won the silver medal in the singles event.She lost the final to her arch-rival, Serena Williams in two easy sets.Sharapova was only able to win a game in the match.She lost 1-6 0-6 to the current world number 1.Let's have a look at the final:
I hope you guys are going to like this blog.
THANK YOU !
*All images are taken from google.
*All videos are taken from youtube.