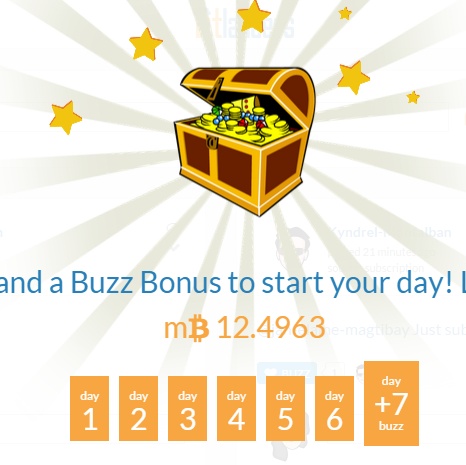 The additional buzz score because of the redemption I had made a few days ago which had arrive yesterday as well had helped me reach this amount of bonus. I didn't do any other changes yesterday except that I had changed my avatar's get up.
Same activities, commenting, buzzing, sharing, and submitting blogs, movies and microblogs. I was not able to upload some photos yesterday though. I am going to add more today and hopefully I can maintain this bonus amount. I love the fact that I am getting more then 10mB bonus now adays.
I am still waiting for the other blogs I had submitted for review. I wonder why the other users here were able to get their review feedback in just a few days after they had submitted them. While mine is already a week due and the two others are four and five days consecutively.
Well then, I will wait further and I am also excited for the Cricket costume. Have you saved up your bonuses for it? Because I did.