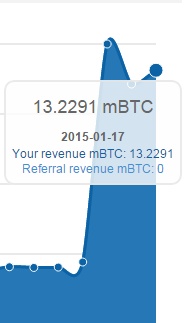 Last night's new bonus score was bigger than the one from the other day. I am just glad I received that amount as I was expecting a lower amount due to the little activity done with the site because I was in the province together with my boyfriend to attend my god daughter's fouth birthday.
Although I was able to get online by around four in the afternoon, I wasn't able to do certain stuffs like buzzing on most of my friends, I wasn't able to comment as well but I promise all my connections that I will be doing my best to communicate with them and interact.
As for the buzz score, I am glad that it had increased well I am sure the 100 gems had indeed helped out because it included if I am not mistaken three buzzes for the next five days.
Well what can I say? I am just thankful!
By the way, I have not received the feedback of the blog which I had submitted. I will post it here once I get it.