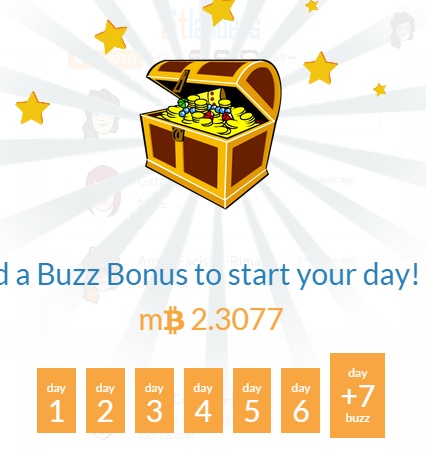 Today's bonus is still good, I had a bigger bonus from yesterday yet this is still very okay. I love the fact that my earnings here are increasing pretty good. Thus my previous redemptions were not that fast. But with this kind of bonus, it seemed like I would be able to redeem soon.
I received my bonus as well earlier than the previous days. I normally would receive it arond nine in the evening but today, I got it by around eight.
I guess what I am doing right now, I have been interacting a lot. I comment and buzz other bitlanders. Then there's one other thing I am doing, I am sharing my videos, photos and microblogs to other social networkign sites. I don't just post mine but I also post those of from other users.
Now, I will try to check out how to increase my buzz score because for the past three days, I only have the same amount of buzz score.