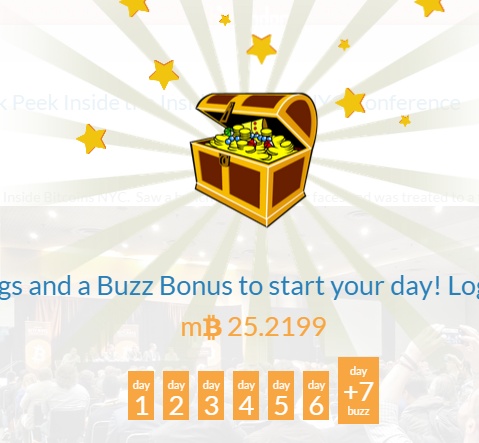 I am just thankful to the new items available in the shop with additional buzzes that I was able to increase my buzz score yesterday. I had 19 as my bonus score from the other day and last night, it had increased to this amount. As much as I want to see Miss Hillary, it seems that they had again taken my blog for granted at this point. I have seen other users here received their reviews and got rated but mine is still nowhere.
Two blogs are pending, one of them was submitted a week ago while the other I already forgot when as it has been long enough, longer than the week old blog. While I also have one video which is totally forgotten by bitlanders. I had submitted it when the video content review was first announced, well that was ten gems worth of submission and I guess I can just let it pass but receiving a feedback about it will not hurt as well.
Anyway, I got same number of base buzz score while a high number of direct power ups. In the event of the discounted cricket costumes, I am getting additional buzzes but I do hope they'll put more and more costumes so I can buy more as well. I am planning of submitting another blog for review soon but I guess I will have to earn more so I can buy more gems.