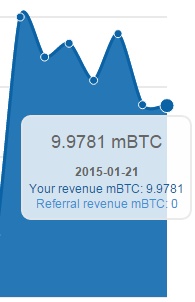 A slight drop of my bonus score last night and it made me wonder if I had become lazy in terms of buzzing. I am thinking it is the buzzing and commenting or shall I say the interaction I had with my co bitlanders here because my buzz points is actually the same as what I had the previous day, it is still 94 with the base buzz score as 73 and my direct power up as 21. It has been like that for the past two days but then the bonus scores are different, a slight difference though and that is because of the lesser interaction I had yesterday compared to the other day.
See, the things which matter here in bitlanders are the consistency of postings and interaction, let me also add up the consistency of sharing these to other networking sites. I had been doing this for the past few months and it has worked.
So, I suggest you should be consistent with your posts, blogs, movies, microblogs and galleries. Do it everyday and interact as well.
Enjoy!