Miley Cyrus has surely been the talk of the town these past couple of weeks every since her performance at the 2013 VMAs with Robin Thicke. Shortly following the outlandish VMA performance, Miley released another highly controversial music video for her hit, "Wrecking Ball".
But oh no, Cyrus' racy videos and performances are not all to there is to talk about. Cyrus has shocked her fans once more when she posed in some seriously sexual photos for Terry Richardson who is known for his over-the-top controversial and racy photos.
Some of these photos are just way too much and definitely not appropriate for her teenage fans. That's where the controversy lies. The fact of the matter is that Miley Cyrus has hundreds of thousands of fans that grew up watching Hanna Montana thus, continue following in the actress/pop-singers footsteps.
Imagine a teenage girl or teenage boy watching the VMAs, the "Wrecking Ball" video or the most recent pictures of Miley. How do you think their perception of how the American public perceives women will change? Definitely not in the right direction.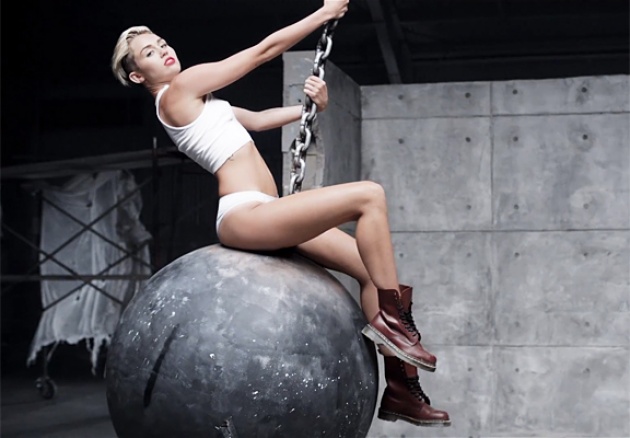 Yes I'm sure many of us can say Miley is being Miley. But she did not have to go bare naked, swinging on a wrecking ball in order to show the world that she's an adult. I don't think I've ever seen any person prove their adulthood in that type of manner, think Selena Gomez [two completely different approaches].
We all know that Miley Cyrus is just being Miley and she is her own person; however, the main difference between Miley and the rest of the world is that they do not have teenage girls and boys following their next move.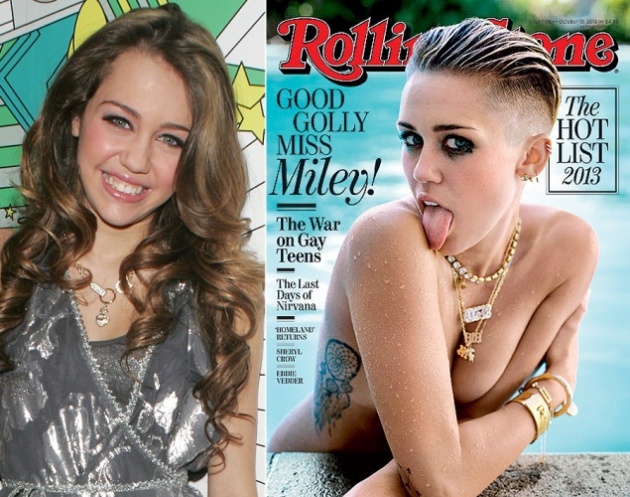 The point of the matter is yes, Miley is an individual, but she should not have to exploit herself in order to gain the attention of the public. Unless, we're the bad guys in this situation. Do Miley's racy acts in the last couple of weeks reflect what the public seeks or expects from young celebrities these days?
Maybe or maybe not, that's your opinion. Nonetheless, Miley should think twice before she steers all teenage girls and boys that are in fact the future, in the wrong direction. Then again, she does seem to act like Britney Spears when she was younger, so are we really seeing something new for the first time?