Mobile World Congress: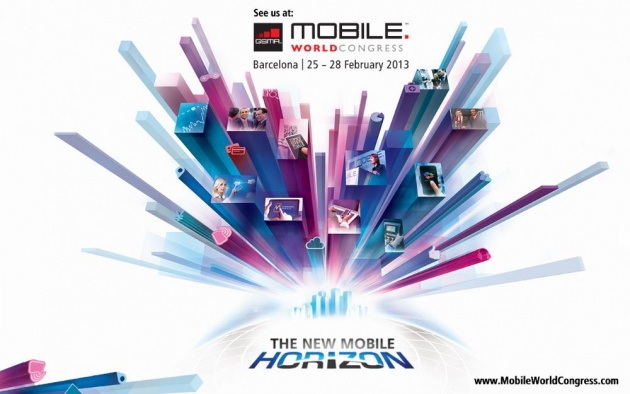 The Mobile World Congress is a combination of the world's largest exhibition for the mobile industry and a conference featuring prominent executives representing mobile operators, device manufacturers, technology providers, vendors and content owners from across the world. The event, initially named as GSM World Congress and later renamed as the 3GSM World Congress, is still often referred to as 3GSM or 3GSM World.
(source: www.wikipedia.org)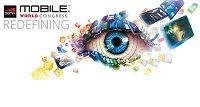 The MWC (Mobile World Congress) usually takes place in February, but occasionally the show occurs the first week of March. This year MWC held 22 February to 25 February in Barcelona Spain. Many smartphone manufacturers introduced their new smartphones. Manufacturers include Samsung, LG, HTC and Sony. In this blog I will tell you about the new smartphones introduced by all these manufacturers. Hope you will enjoy the blog.


Samsung:
Samsung introduced its Samsung Galaxy S7 and S7 Edge during its Samsung unpacked event in MWC. Samsung presented Galaxy S7 release announcement in virtual reality. The Gear VR headsets were attached to each seat. The announcement was made to put on the Gear VR. The Galaxy S7 was introduced in VR. Samsung Strategy, Solve, Overcome and Achieve.
Samsung Unpacked: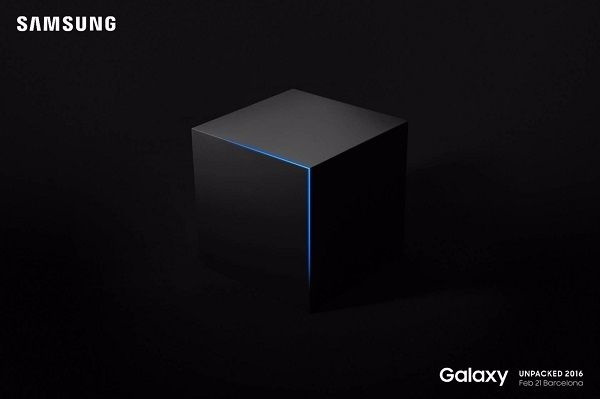 (image source: www.google.com)

The Samsung Mobile Unpacked Event is an annual Samsung oriented event, in which the Korean technology group Samsung introduce its new flagship smartphones.
Design:
The Samsung Galaxy S7 is the 2016 update to the company's flagship smartphone product. The S7 and S7 edge is a big step forward. Its a blend of technology and art. Both have curvey design smoother edge, smaller and thinner for easy feel in the hand. Screen size is big and immersive. The camera is also level with the glass. S7 has 5.1inches screen with 577ppi while S7 edge has 5.5 inch screen with 534 ppi. Did you know average person checks his phone 150 times a day? There is a great feature introduced by samsung for the people who constantly look at their phones, its "always on display" feature. This feature allows basic information of date, time. messages and miscalls to be displayed on the screen all the time even when the phone screen is off. You dont have to wakeup your phone by pressing button to check basic information anymore. Its does this in power efficient technology thanks to Super AMOLED screen technology. The screen goes dark only when you place the phone in your pocket or faced down. You can also download 3rd party screen to your liking.
The best thing about both is, both are waterproof rated IP68 means it can spend 30 minutes submerged in 1.5 meters of water. Samsung removed SD card option in Samsung galaxy S6. Now the microSD slot is back with with S7 and S7 Edge. Either you can put dual sim or replace one sim with microSD. Camera has also improved with better low light photography. It is a dual pixel 12MP camera. It snaps high quality low light pictures, means expect great pictures during the night. Auto focus has improved too. Now 100% of the pixel are used to focus, first there were only 5% to 6%.
Performance:
Galaxy S7 has processors which is 30.4% faster than its predecessor. GPU is 63.9% faster than previous model. Processor is snapdragon 820 Cooling is also improved with S7 new cooling system. It has liquid cooling system :O. Memory is also improved. It has 4GB of RAM. Battery is also improved. Its better than previous models. S7 has 3000mAh while S7 Edge has 3600mAh battery. New battery backup is also available who dont get enough of their smart phones. Long lasting battery and cutting edge processors makes them reliable smartphones you ever owned. Samsung introduced new gaming Vulkan API. The next generation graphical interface which will greatly improve gaming performance. PC like gaming performance in your smartphone. How cool is that? Vulkan API is 4 times faster than Open GL. Higher performance with lower power consumption. Both handsets are running Android 6.0.1 Marshmallow with touchwiz UI on top.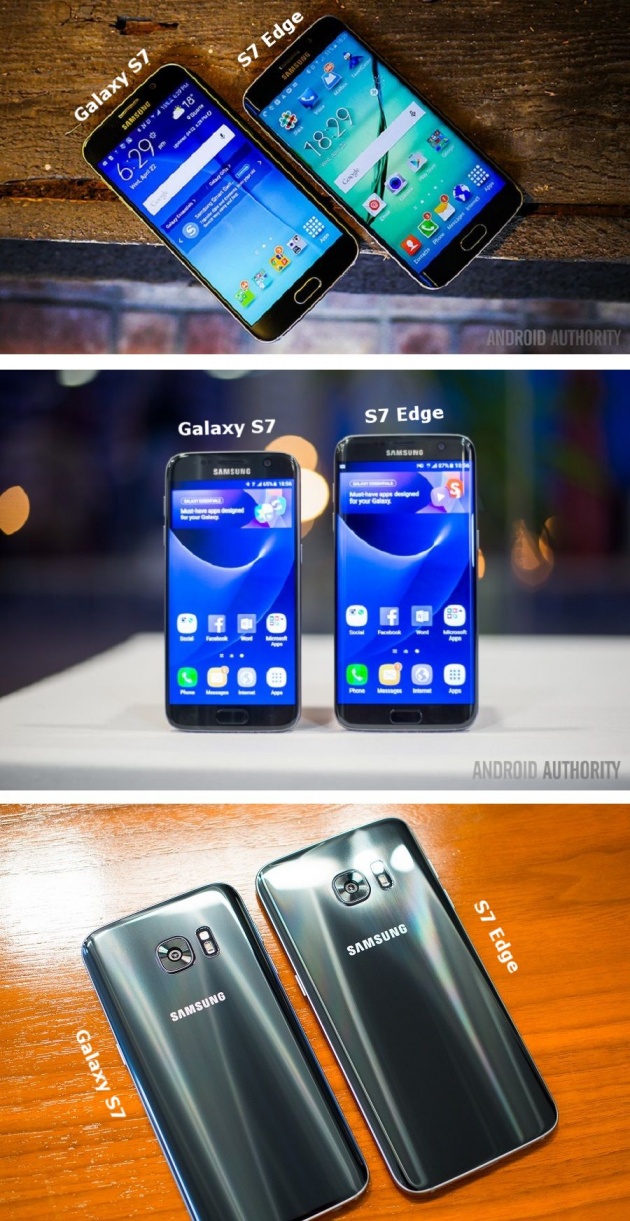 (image source: www.google.com | Edited)
Gear 360 and VR headset:
Samsung also unveiled a 360-degree camera for pictures and videos to be used in VR headsets. It has two 15-megapixel sensors, with front and rear lenses. The Gear 360 works with a dedicated smartphone app to combine the images or footage together, which can then be viewed on a Samsung Gear VR headset or posted onto websites such as YouTube and Facebook. Smartphone is fitted in VR headset vertically to give VR experience. Mark Zuckerberg also came to samsung unpacked event to talk about Facebook and Samsung's VR partnership. He seems interested in investing in Virtual Reality.
Virtual Reality is the future of technology.

(image source: www.google.com | Edited)
LG:
LG introduced LG G5 this year at MWC. There is always been a competition between LG and Samsung. I always compare LG and Samsung features every year to know which comes up with new and incredible features. Sometimes I like Samsung features better than LG and sometimes I like LG features more. This time LG introduced modular design with its new flagship LG G5. LG G5 is latest flagship from LG. Its has more features and improved a lot from its predecessor in terms of performance and design.
Design:
LG introduced modular design with its latest model G5. The G5 is the first commercial modular handset. Think Google's Project ARA, just simplified and now actually working. The modular component is fully open to third party developers. Expect lots of cool stuff in the coming weeks and months. The G5's modular part is located at the bottom of the handset and can be removed to access things like the battery, which is removable, and the phone's card slots. The body of LG G5 is made of metal. The really cool part about modular design that you can attach addons to the G5 via this modular component. LG showed on off during the launch, a camera grip called the LG Cam Plus, which adds 1100mAh battery and hardware controls (hardware key, a video button, zoom controls) to the G5's camera. Amazing isn't it?
The LG G5 features a 5.3inches QHD display which offers up a pixel density of 554 ppi. The QHD panel has a few new tricks up its sleeve. That is an always-on display for access to things like notifications and the time without having to power on the display, a technology which LG says will save you battery in the long run. To minimise power consumption, said LG, "we redesigned the display driver IC memory and power management function so that the display's backlight only illuminates one small part of the overall display. Thanks to this technology, the Always-on Display requires only 0.8 percent of the battery's full capacity per hour to operate". Sadly LG G5 is not waterproof :(. LG has also included microSD card option which supports SD cards upto 2TB. LG has introduced a bunch of serious updates to the G5's camera setup. It has two cameras on the back: One has 75° Field of View and 16MP sensor, the other a much wider, 135° FoV and 8MP sensor. Captured images from the cameras can be merged together and edited with effects in real-time. Instead of micro USB port it now support USB type C port.
Performance:
The LG G5 runs a Snapdragon 820, Qualcomm's latest and greatest. The Snapdragon is paired with 4GB of RAM and should result in very impressive performance. Users should expect 'DSLR-like' camera quality and 'console-grade' gaming, according to Qualcomm's Steve Mollenkopf. LG said G5 has custom core that takes the strain off the main processor. This custom core will use very little power and assist the Snapdragon 820 greatly, resulting in better power management and, of course, better battery performance. Sadly LG G5 has small battery of just 2800mAh :(. It will be great setback for many as many smartphones now are over 3000mAh. Maybe they will introduce modular part that will support bigger battery. LG G5 comes with Android version 6.0 Marshmallow with LG UI on top.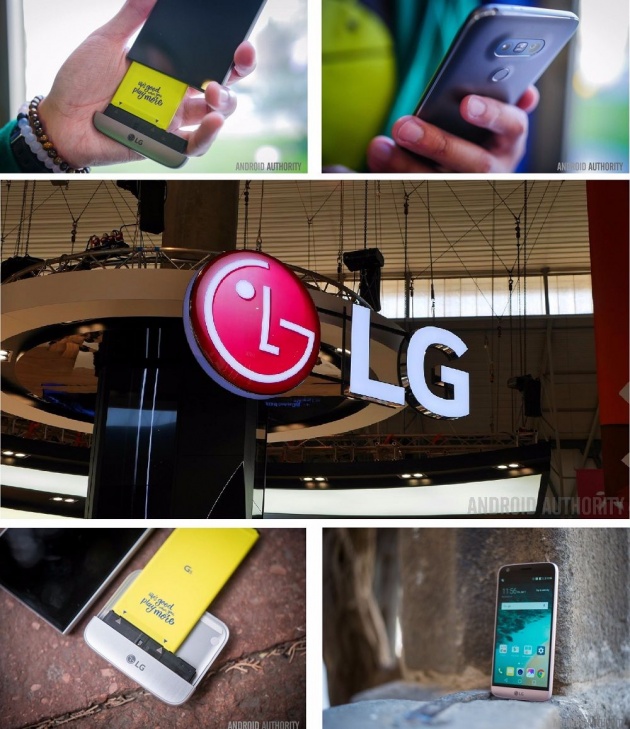 (image source: www.google.com | Edited)
LG 360 VR:
It's 2016 and Virtual Reality is now a thing. Every major manufacturer is working on their own VR headsets. LG is no exception, and alongside the LG G5 the firm announced the LG 360 VR, a headset which can pair with the smartphone to deliver a VR experience for your pleasure. The headset features two 1.88in display panels each with a 960x720 pixel resolution at 638ppi. The headset pairs with your phone via USB and utilises the phone's processing power to work. The LG 360 VR is compatible with YouTube 360. LG also managed to make its VR very light and thin unlike other VR headsets out there.
Virtual Reality is next big thing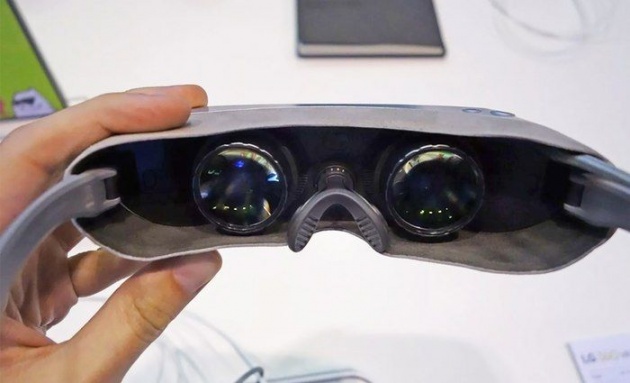 (image source: www.google.com)
HTC:
HTC at the MWC did'nt unveil its new flagship, instead it unveiled three new Desire mid-range smartphones, the Desire 530, Desire 630, and Desire 825 smartphones. All features colorful rear panels. The HTC Desire 530, Desire 630, and Desire 825 smartphones run Android 6.0 Marshmallow with Sense UI on top
Desire 530:
The HTC Desire 530 will be the cheapest among the three unveiled at MWC and features a 5inch HD display. The single-SIM Desire 530 is powered by a 1.1GHz quad-core Snapdragon 210 processor and has 1.5GB of RAM. The smartphone packs 16GB of storage and supports expandable storage via microSD card. The smartphone has an 8MP rear camera alongside a 5MP front camera. It is backed by a 2200mAh battery.
Desire 630:
The Desire 630 also features a 5inch HD display It comes with dual-SIM model only. It is powered by a 1.6GHz quad-core Snapdragon 400 processor with 2GB of RAM. Rest of the specifications are the same as the Desire 530 with the only exception being the rear camera on the device. The Desire 630 packs a 13-megapixel rear camera and also has BoomSound technology.
Desire 825:
The HTC Desire 825 shares a lot of identical innards with the Desire 630 smartphone. There are few differences as well as such as it has 5.5inch HD display. The HTC Desire 825 will be available in two variants, single-SIM and dual-SIM. The handset also has a BoomSound stereo speaker with Dolby Audio enhancements and packs 2700mAh battery. The company also announced that the Desire 825 will come integrated with HTC Sensor Hub, a feature which will let users keep tabs on well being and record activity, gestures and movement, and will provide real time stats. The recorded data can be also automatically linked to fitness tracking apps such as Runtastic Running & Fitness, Runkeeper, Endomondo Running and Walking, and Google Fit. Sounds amazing :)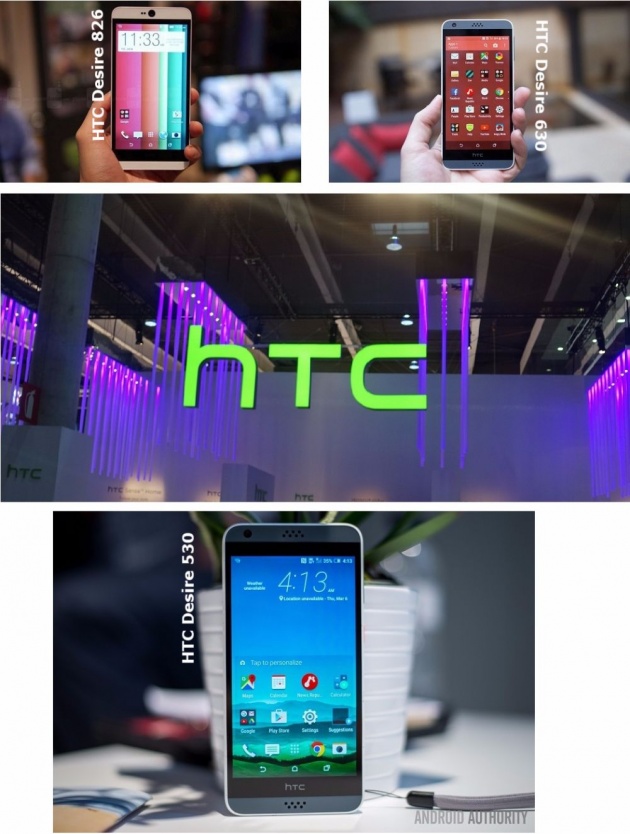 (image source: www.google.com | Edited)
SONY:
Same like HTC Sony did'nt reveal its flagship Smartphone at MWC, rather it revealed three new smartphones that form the Xperia X series. They are called the Xperia X, the Xperia XA and the Xperia X Performance. All are running Android 6.0.1 Marshmallow, with Xperia UI on top.
Sony Xperia X:
The Xperia X design typical of the Xperia family. It has a smooth back, aluminum edges and a solid build. The fingerprint sensor, shutter release and volume buttons are all in the usual places on an Xperia and there is a microSD slot that supports cards up to 200 GB. It has a 5inch display with metal frame. Xperia X has a nice display. It's a 5 inch Full HD 1080p panel with Triluminos technology. The Xperia X will run Android 6.0.1 Marshmallow with Xperia UI on top. The Xperia X's Qualcomm Snapdragon 650 processor, 3 GB of RAM and 32 GB of internal memory are the right. It features a 23 MP sensor on the back and 13 MP on the front and has predictive autofocus technology. The Xperia X battery is a 2620 mAh unit with fast-charging functionality.
Sony Xperia XA:
Xperia XA doesn't have metallic build but plastic. This gives it a cheap feeling when you hold in your hands. Metallic phones feels more premium than the plasticy phones. The SIM and microSD slots found on the left-hand side of the device, protected by covers that goes with every Xperia smartphone. Same like Xperia X it supports MicroSD slot upto 200 GB. The Sony Xperia XA display comes in at 5 inches and has HD resolution 720p, which provides a screen density of about 293 ppi. Its viewing angles are good and its brightness too. The Sony Xperia XA comes with Android 6.0 Marshmallow with Xperia UI on top. The Xperia XA is powered by a MediaTek MT6755 processor, which is designed for mid-range devices backed by 2 GB of RAM with 16 GB internal memory. It has 13 MP rear camera with hybrid auto focus (super fast auto-focus). The front-facing camera comes in at 8 MP. Xperia XA comes with 2300 mAh battery.
Sony Xperia X Performance:
It has a typical Sony Xperia design and is made from stainless steel and glass. It looks premium. It has smooth corners. On the left there is Nano Sim and MicroSD card slot with a flap to protect it from water. On the right hand side there is one dedicated camera shutter key volume rocker and power button. It houses a fingerprint scanner on the power button. The Sony Xperia X Performance is also dust and water-resistant to IP 65 and 86 certification. Screen is 5 inches 1080p panel with depth of 441ppi. It has Android 6.0.1 Marshmallow with Xperia UI. Inside the Sony Xperia X Performance is a Qualcomm Snapdragon 820 processor supported by 3 GB of RAM. The internal storage capacity comes in at 32 GB and can be expanded via microSD card up to 200 GB. The rear camera sensor is a 23 MP while front camera can captures images at 13 MP. The X Performance holds a 2,700 mAh battery and supports Quick Charge 3.0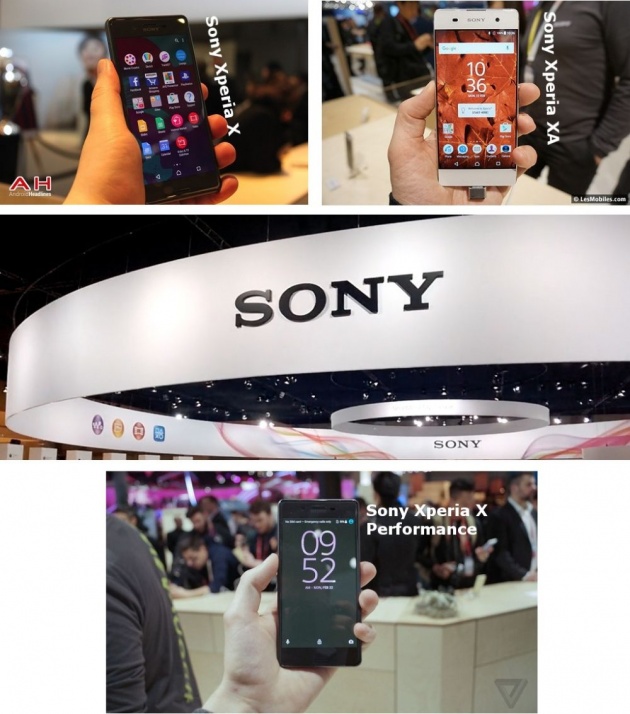 (image source: www.google.com | Edited)
~~~~~~~~~~~~~~~~~~~~~~~~+++++++++++++++++++++++++~~~~~~~~~~~~~~~~~~~~~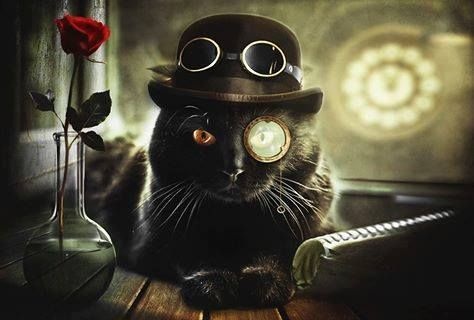 See you guys :)
--- Amir Zubair