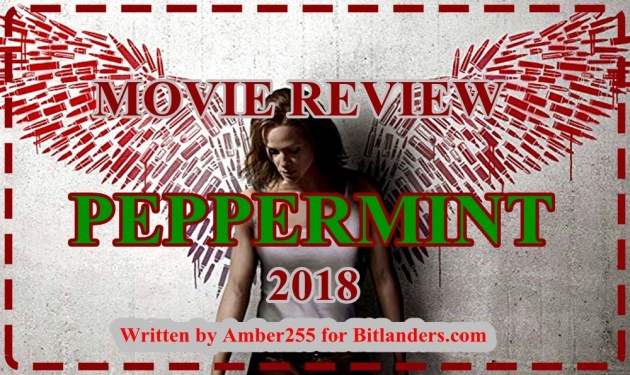 Movie PEPPERMINT Review: Revenge Film- Photo credit: vfxtechblog.wordpress.com, Edition by Amber255 via Bitlanders.com
Pierre Morel, the director of the cult movie District B13 and the stunning Taken hit, returned with another revenge movie - a brutal and unpredictable thriller about motherly love – PEPPERMINT. It is an action thriller. Former cameraman and director Pierre Morel found a genre that is stable for him, where somebody from the family loses everything, and in order to at least somehow heal herself, she begins to prepare for the revenge.
After experimenting with the projects From Paris With Love and The Gunman, Pierre Morel returned to the ever-relevant theme of female characters, especially since the heroines are now in no way inferior to their male copies, and sometimes they behave even tougher and tumultuous. The heroine uses the weapon - pistols, automatic weapons, rifles, explosives, and other objects that fall under her arm.
I don't think there's anything satisfying in revenge. I think revenge is an extremely negative and dark feeling. As you said, it's not going to bring anybody back and it's not going to make you any happier. It's always going to be sad and it's not going to bring your family back. She's not coming back for revenge. She's coming back for a certain form of justice whether it's right or wrong, but it's more of a justice movie or self-justice movie. - Randy Gonzalez

Credit: nerdprobs.com
Actress Jeniffer Garner is also not impressing by her chooses of film projects. It is evidenced by examples of her filmography such as Elektra, Mother's Day or Nine Lives.
Both of these talents and more are joining to introduce us the new PEPPERMINT.
The theme of revenge in the cinema is one of the most used. Everyone revenges to everyone and for everything. The revenge film does not have to be an action movie. And if it is not an action movie, then it has more space for plot maneuvers. But if it's an action thriller movie, then it's always worth waiting for a stream of stamps, to save from which can only three things: the pace, action scenes shootings, and charisma of the protagonist hero's. Has PEPPERMINT succeeded?
PEPPERMINT, Official Trailer - Photo credit: RoadshowFilms via YouTube.ccom
The Short Story Of The Movie
In short: when the system closes its eyes to the murder of her family, the heroine decides to bring justice herself: to clean city from criminals and corrupt police officers for the revenge of her loved ones. Indeed, revenge is a dish that is served cold. Cold, like ice cream with the taste of mint, which so loved her only daughter.
In one lovely evening, celebrating the birth of a daughter and walking around the amusement park, Riley North loses everything - her family is killed, and the meaning of life fades. So, the life of a loved and loving wife and mother Riley North (Jennifer Garner) collapsed in just a few seconds. A husband and a young daughter were killed by three men, seated in the riding car, who pulled out weapons and opened fire. Riley North experiences something that cannot be desired even for the biggest enemies - the loss of a loved family.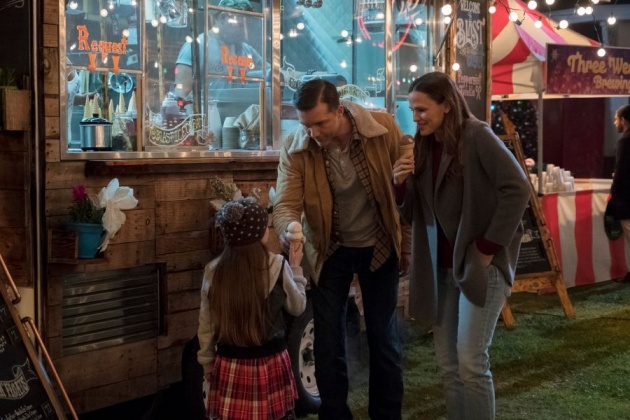 Revenge film PEPPERMINT - Photo credit: epixod.blogspot.com
Random bullets took away the daughter and the man from Riley, and she herself appeared in the hospital reanimation. After surviving a miracle, Riley is out of the hospital, and craving for justice, but she still faces another frustration. A detective who investigates a case explicitly tells a woman that three suspects are members of a powerful Garcia Cartel before whom nobody dares to testify.
The woman is sure that she saw details of the car, and she is convinced that would be able to identify the suspects. The detective arranges an identification procedure, and Riley pointed out on the three men who ruined her life.
Riley is sure that she saw details of the car, and she is convinced that would be able to identify the suspects. The detective arranges an identification procedure, and Riley does not hesitate to point out the three men who ruined her life.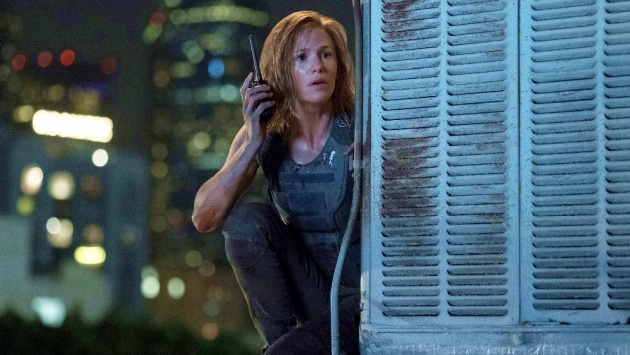 Movie PEPPERMINT review - Photo credit: mssilverscreen.wordpress.com
A police officer visited Riley before the deal was brought to the court and offered a huge amount of money for taking out her witness. She certainly did not agree to take this money. However, the judge decided that the evidence is not credible and justified the accused men.
Riley mysteriously disappears for five years. She is practicing martial arts, mastering to manage the weapons, and learns to disappear when it's needed. Despaired of a corrupt law enforcement system, a woman decides to do justice herself. She trains her body and spirit for the only idea - to take revenge on her daughter and husband's killers and restore justice.
After five years, she again appears on the streets of Los Angeles, where she decides to bring justice and punish those who took away from her what she loved most. The city police find three dead suspects hung up on the city's fun fair.
But this is just the beginning. Riley is determined to root out evil with the roots and destroy the powerful Garcia Cartel. Riley becomes the angel of justice.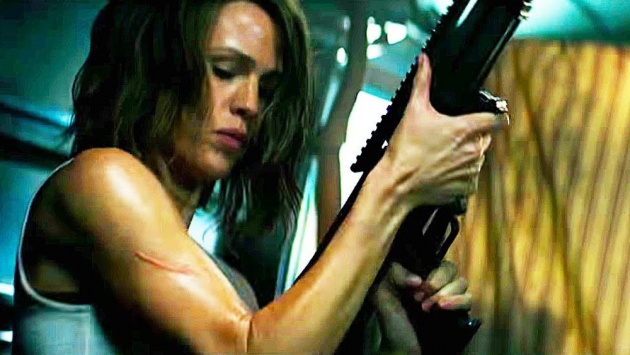 PEPPERMINT - Photo credit: youtube.com
The Content Of The Movie
The plot, entourage, logic, meanings - everything came to us from the past. In such films, the finale is clear. The attentive spectator will not get anything special: the characters are not fully developed, they are all divided into good and bad characters, the dialogs do not shine, there are no script tricks, so it will not surprise you. Bad one must be killed, and good ones must be given a good life - who wrote this script?!
Another important point, which for some reason is not developed in PEPPERMINT, is a matter of morality. About the criminals it is clear, but the heroine, a few years ago, was a former exemplary wife, mother, an employee of the office. What is happening in her head?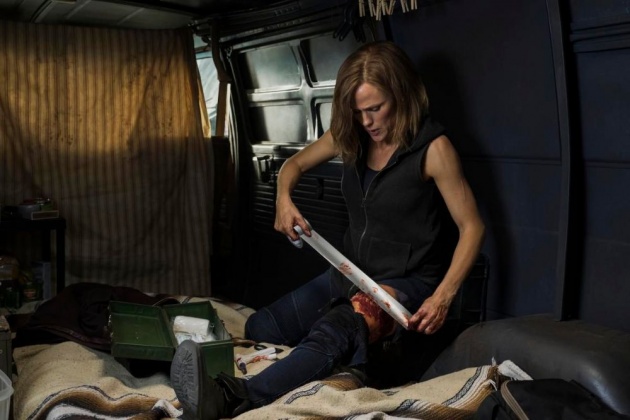 Revenge film PEPPERMINT - Photo credit: topsimages.com
PEPPERMINT is one of the most unoriginal films. I had a sense that scriptwriter simply took the revenge template of Hollywood films. The storyline reminded the action films of 80-90s when one superhero enters an unequal fight with bad guys. Of course, in the current feminism and #metoo times instead of strong men to the trace come delicate women able not less greatly to kick butts of the offenders. It seems to me a little funny.
The film has a simple structure - revenge, which is implemented gradually, starting with the smallest blackguards in the criminal organization and ending with the main boss. The film is full of dynamic action scenes, well-worked shootings and, of course, well-worked-out violence.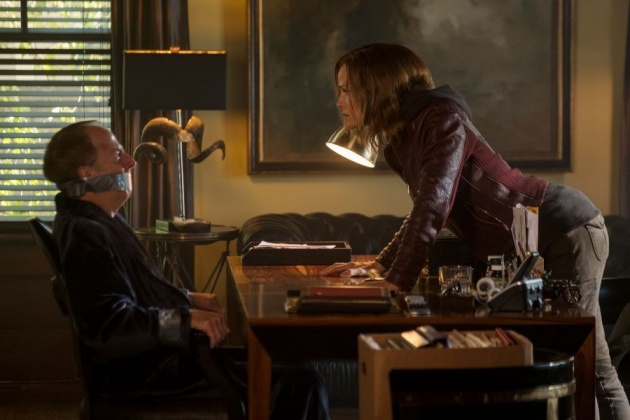 PEPPERMINT - Photo credit: imdb.com
There is certainly no shortage of violent and very violent scenes. The only trouble is that violence is presented in this movie in a very rough and often unbelievable way, so it's sometimes hard to concentrate and take on what's on the screen for true.
True, the situation here is often saved by Jennifer Garner, the lead figure who, looking at her physical fitness, was ready to the incarnation of a solid and non-compromised woman. Respect her for that. In many scenes, she draws a storyline on her shoulders, because so many silly and non-logic elements in the action thriller I have not seen a long time.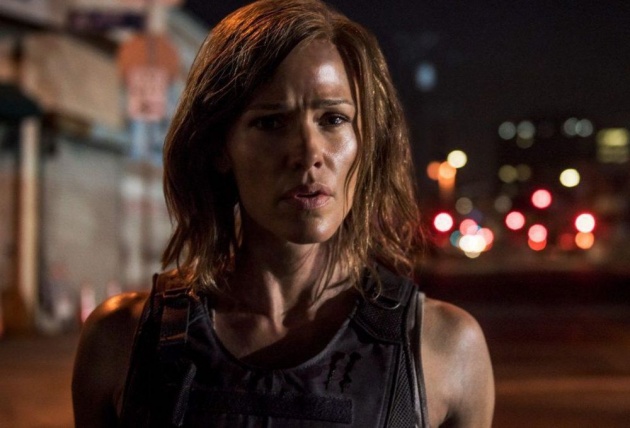 Jennifer Garner in PEPPERMINT - Photo credit: topsimages.com
The Technical Side Of The Movie
Each scene is filmed infinitely simply, but the camera is focused, and the soundtrack does exist, and the actors' lips even move along with the current sound. Here, perhaps, the only compliments that can be said about this movie, everything is done poorly, except for one detail - tape montage.
From the annoying details of the film, I would mention the very ambiguous operation of the operator. Somewhere it's really great, especially if it's about scenes of action, but in some scenes, it seemed that the person who was responsible for this work had started epileptic seizures.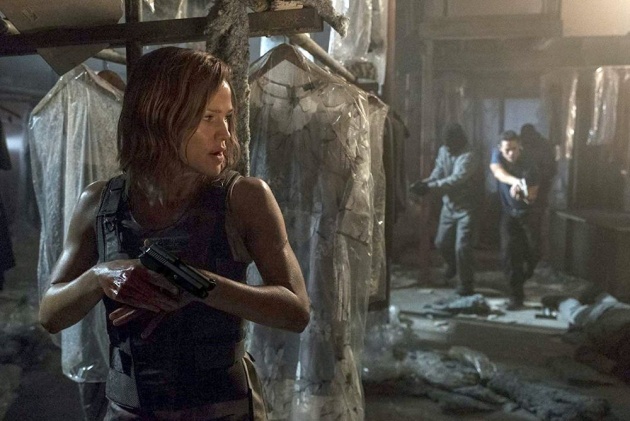 Jennifer Garner in Action Thriller PEPPERMINT - Photo credit: imdb.com
All of the rest of the past scenes use the Suicide Squad strategy, which adds the effects of the elementary level, but their number here is incredible. We see the camera shake, screen merging, poor slowing down and many other meaningless effects (but I hope nobody will see this tragedy) during this movie.
Moreover, this is not the end: the changes in the film are simply illogical, often moving from day to night, from outside to inside, from dialogue to just action scene in the past, etc. This can be done well, but this film is composed of strong transitions, without any preparation.
The music track is mostly rock music, but it is the cheapest and most forgettable music that is forgotten when you come out of the movie. The look of the characters is really comical, the Mexican tattoo of gangsters looks like a parody - one Mexican has been made a tattoo LOCO on his face.
While reading movie PEPPERMINT review, check the QUERLO CHAT:
The Collective Work Of The Actors
JENNIFER GARNER
Jennifer Garner did a great job because I felt very sorry for her and I compassionate her. The trouble is that I felt these feelings not for her character, but for her in reality. The poor actor is one of those actors, who adds her efforts to even tragic projects. I think she needs to find a new agent.
She does not hide the fact that due to the complexity of the exercises, she repeatedly wanted to give up her role and throw everything away, but in those moments saved the knowledge that the human body has limitless possibilities that we do not even know.
But long time already, the viewers did not see Jennifer Garner in such a physical form. In the PEPPERMINT film, we see many where Jennifer Garner performed hard action scenes herself. She refused to be changed by the double. The heroine looked equally reliable both in the role of the murderer and in the role of an ordinary family woman.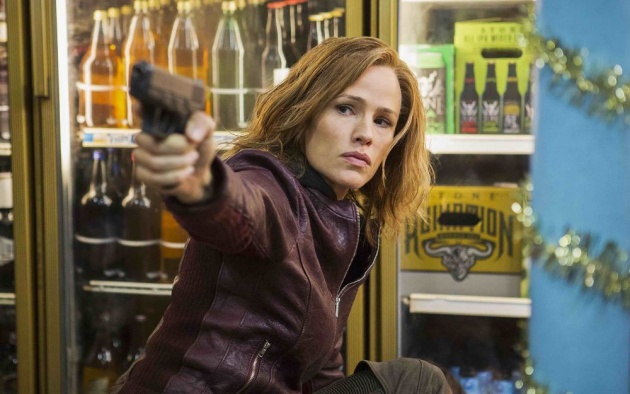 Jennifer Garner in PEPPERMINT - Photo credit: imdb.com
OTHER ACTORS
All the other actors look not so good. Mexican accents sound comical. It's impossible to discover the manifestation of emotions.
The funniest part of the movie - when in the last 15 minutes the rapper Method Man appears as his character is so out of place.
Jennifer Garner Talks Getting Into PEPPERMINT Shape - Video credit: ETCanadaOfficial via YouTube.com
On The Final Note
This is simply an average project for revenge, which will be forgotten as soon as it has begun. There are just a lot of such films, and it really has nothing to exclude it from the crowd.
Is it worth watching in the cinema? You can do it, but there are much more interesting movies to devote your time to. Of course, most of the audience will go to the picture because of the director. Pierre Morel created District B13, From Paris to Love, but most importantly - Taken with Liam Neeson.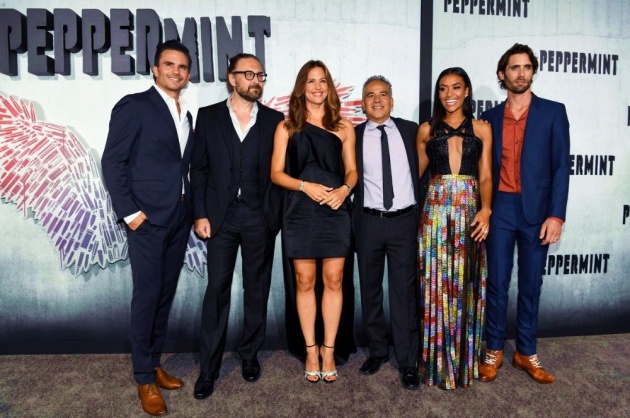 The premiere of action thriller PEPPERMINT - Photo credit: justjared.com
The film does not really shine with cunning script solutions or at least somewhat advanced characters. PEPPERMINT is not the movie for which it is worth running in the cinema. It's just a standard action movie for unloading the brain, worth watching only one time, where there are a cool main character and a good action. Actually, it's everything that this movie presents to you, but if you are a fan of the action thriller genre, this is quite enough.
There should be more action films with female leads. There needs to be more Atomic Blonde's, Proud Mary's and Peppermint's in the film industry. This film takes it to a whole new level because it shows you how far a mother is willing to go for the love of her daughter. She really goes to some extreme measures. - Randy Gonzalez

Credit: nerdprobs.com
My rating: 7.0/10
Rotten Tomatoes: 10% ( of 10)
Critics average: 7.6/10
IMDb: 6.6/10
HAVE FUN WATCHING!
**************************************************************************************************
Thank you for stopping by and reading my blog.
2018, All Rights Reserved.
You are very welcome to join Bitlanders and share your valuable knowledge and opinion.
**************************************************************************************************
You can check my other blogs:
1. The bitLanders Film Series to Support Women Empowerment - DARK RIVER
2. Movie BAD TIMES AT THE EL ROYALE Review: It Moves Back To The 90s
3. The bitLanders Film Series to Support Women Empowerment: HOME AGAIN
**************************************************************************************************