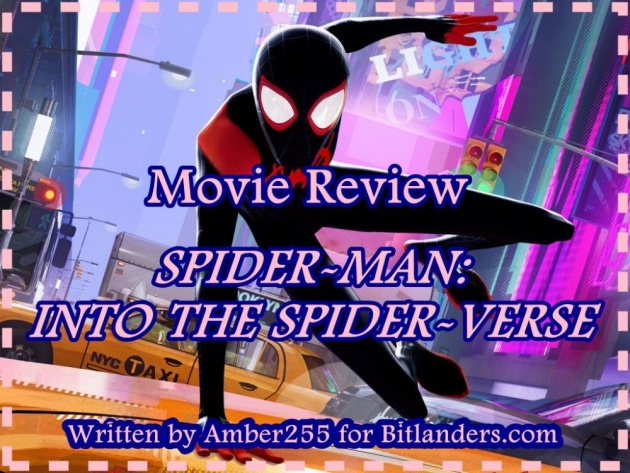 Movie SPIDER-MAN: INTO THE SPIDER-VERSE Review: The Best Animated Film Project Of 2018
Photo credit: wallpapersmug.com, Edition by Amber255 via Botlanders.com
Animated film SPIDER-MAN: INTO THE SPIDER-VERSE presented the audience a large-scale animated adventure with a completely new look at the famous hero that is favorite of many people. We know Spider-Man as Peter Parker, who repeatedly saved the world, but all this happened only in our dimension. Who knows how this superhero would look in various parallel worlds?
The answer to this question gives a trio of directors: Peter Ramsey, Bob Persichetti, and Rodney Rotman (Grudge Match). They are the ones who gathered in this animated film all the possible Spider-Men from a wide variety of realities. Only this time it is shown from the perspective not of Peter Parker but from the perspective of a single black boy, Mails Morales.




Spider-Man: Into the Spider-Verse might be the best Spider-Man film ever made. -
Barry Hertz Globe and Mail




Credits: rottentomatoes.com



In a movie, created for three years, computer animation smoothly combines with the traditional comic style, creating a unique view.
Undoubtedly, the animation is a wonderful thing. This is the most remarkable thing that allows you to create the most unprecedented miracles, incarnate incredible life and create something that cannot be implemented in a feature film.
SPIDER-MAN: INTO THE SPIDER-VERSE - Official Trailer - Video credit: SonyPictures via YouTube.com
The Short Story Of The Movie
We all know about Peter Parker. He saved the city, fell in love, and then saved the city again and again. But all this is in our dimension. And what if as a result of the work of a giant collider a window opens from one dimension to another? Is there a Spider-Man in it? And how he looks? Get ready for the fact that there may be different Spider-Men in different universes and one day they will have to come together to fight against an almost invincible enemy.
Fighting in an unequal battle with Wilson Fisk (Liev Schreiber), the favorite New York defender Spider-Man is killed. After his death, criminals feel that they can rampage unpunished. However, they do not even realize that soon there will appear a new Spider-Man able to climb the walls of skyscrapers who will not allow them to execute injustice on the streets of the city.
One day, upon the touch of the Universes, the Brooklyn teenager becomes aware that he is not only one such. And soon the guy is convinced again. And again. And again. In one point, when even several parallel universes to come in contact with each other, the Miles Morales (Shameik Moore) gets familiar with its masked analogs from other worlds, including a girl and a weird creature with a proboscis instead of a nose.
Each of them is a superhero in his own world, but now the threat comes to all multi-universes, and each of them alone is not capable of confronting this threat. The new acquaintances soon find out about their similarities and differences and realize that their strength lies in their distinction. Each Spider-Man is different and unique. And only by united forces, these superheroes will be able to resist a powerful villain and protect the established order of worlds.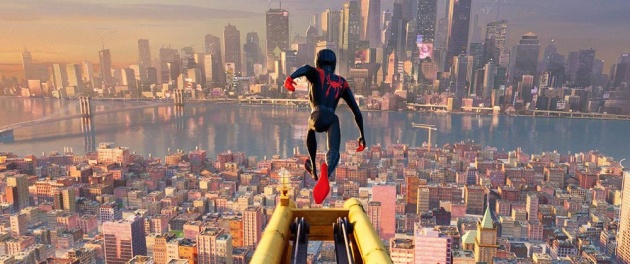 Movie SPIDER-MAN: INTO THE SPIDER-VERSE Review - Photo credit: imdb.com
The Content Of The Movie
Without a doubt, Spider-Man is the most known Marvel comics heroes, whose story has been successfully transposed into big screen cinemas more than once. So far, Spider-Man 2, directed by Sam Raimi, appeared in 2004, which, in truth, was the best compared to many films about Spider-Man, and also many movies based on comics.
In addition to this awesome movie, Sam Raimi has pampered us with a good-looking predecessor in 2002, and a poor third film which earned nearly $900 million dollars that put a dot to this fascinating story.
The Sony Pictures Studios, perfectly aware that the story of Spider-Man is one of the most important hits in the 21st Century, decided to re-introduce the adventures of Peter Parker in 2012. But this idea failed, and the project after the financially unstable second part was closed again. But it did not last long. Having intervened in Sony's affairs, Marvel Studio offered them a deal that would benefit both parties. And, as we have seen, the deal really succeeded.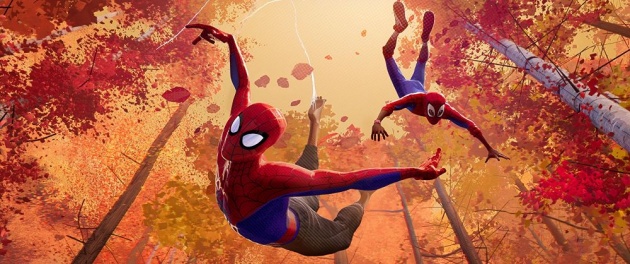 Cartoon movie SPIDER-MAN: INTO THE SPIDER-VERSE - Photo credit: imdb.com
The new Spider-Man appeared in the Captain America movie, and in 2017, received its own personal movie, which was not only well met by cinema audiences and critics, but also earned a solid sum of money. The new Spider-Man performed one of the most important roles in the most successful 2018 movie The Predators.
But in all cases, Peter Parker, who is considered a classic Spider-Man, was presented to us. Therefore, the Sony Pictures Studios made an interesting decision not to confuse cinema lovers with the hero appearing at the Marvel film universe this time - to screen comics about Miles Morales, who turned into the new Spider-Man in 2011.
For the first time, we could see Miles Morales on the big screen in the movie Venom. He appeared in the second stage after the titles, which became a kind of anons for this new animated film. At the start of the film, I was a bit disturbed by the style of drawing, but when the film stepped into the very act, it turned out to be very appealing and innovative to me.
SPIDER-MAN: INTO THE SPIDER-VERSE - Photo credit: wall.alphacoders.com
That is why I began to wait for this movie, which in my opinion should have become one of the most prominent 2018 animated films. And you know, the movie has become so courageous, fun, entertaining, and giving the same great entertainment as the best Marvel movie based on comics.
The new cartoon movie about Spider-Man does not only have an interesting story, cool and at the same time, it may seem a strange animation, but most importantly - interesting heroes. Each hero is individual, with its interesting character.
Spider-Man: Into the Spider-Verse is filled with magnificent, varied humor. At my session in the cinema, there were people of absolutely different ages, and everyone found something for themselves.
The storyline of this animated film is fascinating not only because of the moments full of tension but also astonishing by the general presentation, which turns into an impeccable show in the cinema hall.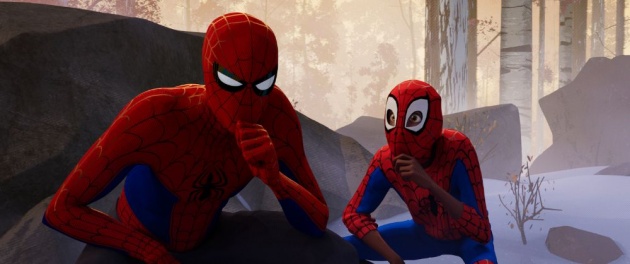 SPIDER-MAN: INTO THE SPIDER-VERSE animation - Photo credit: wall.alphacoders.com
And that's because the movie itself is positioning itself as a comics. So do not be surprised that in the movie you can see a lot of elements that are typical of comics books. I am talking about all sorts of transitions from one place of action to another, inserts related to the time and heroes, and a notable change in the style of drawing at some point.
There are many action scenes, so I do not think that during the review you will feel at least some kind of boredom. Because both the scenes of battle and the complex story itself attract until the final titles.
The spider-man has long become a symbol of overcoming complexes and uncertainties, and many people have such problems. Spider-Man: Into the Spider-Verse amazingly skillfully combines a true comic book, human drama, exciting action and funny mood with the desired share of heroism.
It is difficult to describe the beauty of the film here because such (no matter how banal it sounds) must be seen to completely penetrate it.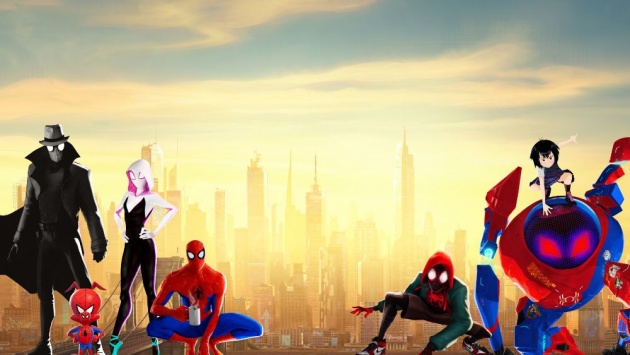 Movie SPIDER-MAN: INTO THE SPIDER-VERSE Review - Photo credit: wall.alphacoders.com
The Heroes Of The Movie
Miles Morales lives in Brooklyn. Once his father, Jefferson and Uncle Aaron, had committed a criminal life. Having arrived in jail, Jefferson managed to rectify and, having left, got to work at the police. Aaron, on the other hand, chose the career of a professional offender and became a thief. Jefferson banned his son Miles from communicating with a problematic relative, and it was precisely Aaron a reason why Miles became Spider-Man: a criminal uncle took a break into Oscorp laboratory, where improved by scientists spider climbed into his backpack, and then bites Miles.
The spectrum of superpowers of Miles was wider than Peter Parker had: the teenager learned not only to cling along the walls, to run fast, to jump high and feel the danger in advance but also to become invisible and to beat the enemy with an electric discharge.
All this story about Miles Morales may appear to you to be seen and related to the adventures of Peter Parker, but do not be fooled. This is a story that not only emotionally differs from the previous adventures of the Spider-Man, but also gives a very deep look to the very essence of heroism. Therefore, viewers are presented with not a one and not two prototypes of Spider-Man which make it possible to comprehend the various states of this character.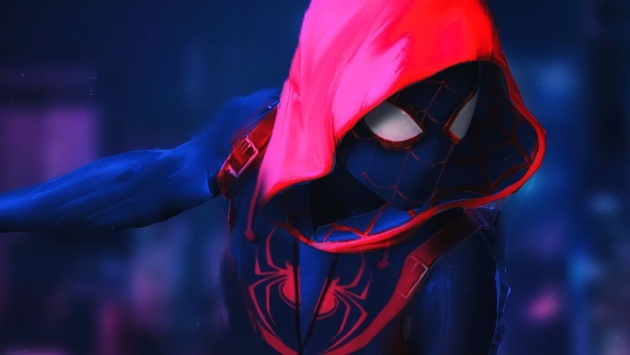 Shameik Moore as Miles Morales-Spider-Man - Photo credit: wall.alphacoders.com
The movie based on comics SPIDER-MAN: INTO THE SPIDER-VERSE - Photo credit:
Miles, first of all, speaks with its audience on topics that are understandable to many of us: it's important to be yourself, it is important to appreciate and cherish your family and be able to show your feelings, it is important to have loyal friends, and it is important to be able to overcome any fears and finally to become the hero that even the strict cop father will begin to respect. Everything important is often enough clear and simple, and it remains the same even in the gaps between the worlds.



Miles: How am I suppose to save the whole world?
Spider-Man: You can't think about saving the world. You have to think about saving one person.




Credit: ranker.com



And if the main role in this story is Miles, this does not mean that other heroes here do not receive attention. Peter Parker is presented to us from a completely different perspective than we are accustomed to seeing in both comics and films.
Gwen Stacy (Hailee Steinfeld) also has something to say here, so her character is just as important as the new Spider-Man, Miles. Among these characters, is not only a great team relation but also a real friendship that can turn into something warmer at any moment. In view of this, I think that romance does not really hurt this movie, as is it presented somewhere in the background.
There are quite a few antagonists in the film - the most striking Wilson Fisk, Scorpion, Doc Ock, and Tombstone. With such powerful enemies in front of the Spider-Man, he has to put really many efforts, and we, looking at its collision with these enemies, are getting just the perfect entertainment.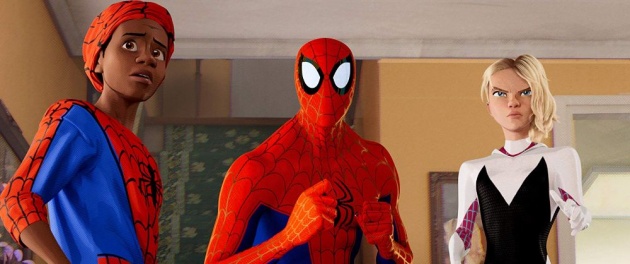 Jake Johnson, Hailee Steinfeld, and Shameik Moore in SPIDER-MAN: INTO THE SPIDER-VERSE - Photo credit: twitter.com
The Technical Side Of The Movie
While watching a movie, it can be noted that several drawing styles have been used here, which gave the whole picture a very interesting effect. This effect has clearly responded to the review itself, which has not become worse, but, on the contrary, has become more pronounced and even more inclusive. Therefore, for such a non-standard decision of animators to add a comic to the film, I decided to give the film a big plus.



The goal all along was to find the balance between the very stylized visuals that were inspired by comics and the emotional story that was going to engage you and keep you focused on the experience of the characters. - Director Peter Ramsey




Stylistics and atmosphere are just cool. The visual narrative, as if you are in a comics book, is what the animated film should look like. If it were not such a fantastic decision to lead the animation as a comic, everything would look completely different.
The soundtrack is also delightful. All musical compositions were chosen not by chance, but for one simple reason - by the color of Miles Morales' skin. Therefore, Hip-hop artists' works are sounding in the background. The film features rappers like Drake, Post Malone, The Notorious B.I.G., and even Nicki Minaj with Jaden Smith.
Audio and video editing are impeccable in this film. The tension is maintained throughout the tape, thanks to the enhanced sound, and the perfectly composed story.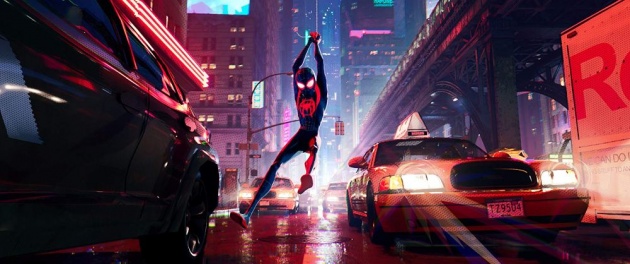 The Best Animated Film Project Of 2018 - Photo credit: imdb.com
The Collective Work Of The Actors
One of the greatest pleasures of this amazing animated film was its original language. That's why I'm glad that I was able to take part in a special preview, where viewers got the chance to hear the voices of Hollywood stars.
Among the characters who voiced heroes were Nicolas Cage, Stan Lee, Liev Schreiber, Zoe Kravitz, Mahershala Ali, Hailee Steinfeld, Lily Tomlin, Oscar Isaac, and Chris Pine. Each of them was perfect and gave his well-known hero a special charm.
SPIDER-MAN: INTO THE SPIDER-VERSE, interview with the cast - Video credit: MoviefoneVideo via Youtube.com
On The Final Note
To sum up, SPIDER-MAN: INTO THE SPIDER-VERSE is an animated film with wonderful by its inventive storyline, and versatile because it is suitable for the viewers of any age to watch. Therefore, I strongly recommend getting acquainted with this film at the cinema, because there were no such animated films for a long time.
Spider-Man: Into the Spider-Verse - without a doubt, this is not only one of the best movies about Spider-Man, but also one of the best full-length movies based on comics.
The movie fascinates by its non-standard storytelling waves, interesting characters, a great looking technical comic side and, of course, a group of wonderful actors who have lent their voices to charismatic heroes of the film.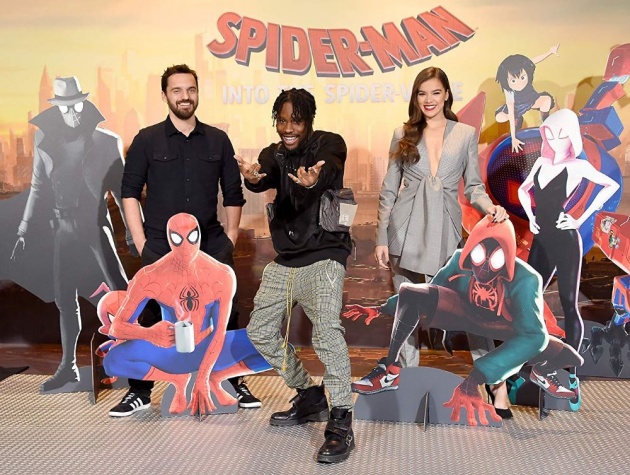 Spider-Man animated film - Photo credit: celeb-centrall.blogspot.com
But all review of the above is not why I am ready to put 10 to the film. I give 10 for the fact that there is nothing to complain about. There are some people who did not like the visual components, but this is a matter of tastes. I have not heard more other critics. And that is why people call Spider-Man: Into the Spider-Verse the best-animated film this year, and I agree with them.
Spider-Man: Into the Spider-Verse is a film that can be called a masterpiece. The ingenious animation work done completely pays off when a person in front of the screen, who never opened comics in his life, suddenly realizes that in a miraculous way he was able to go inside that world. This is clearly an astonishing and surprising creation, charming with its filling. And I am saying a special thanks to creators of the film which once again reminds of the beauty of animation.
My rating: 1.0/10
Rotten Tomatoes: 97% ( of 100)
Critics average: 9.5/10
IMDb: 8.8/10
HAVE FUN WATCHING!
**************************************************************************************************
Thank you for stopping by and reading my blog.
2018, All Rights Reserved.
You are very welcome to join Bitlanders and share your valuable knowledge and opinion.
**************************************************************************************************