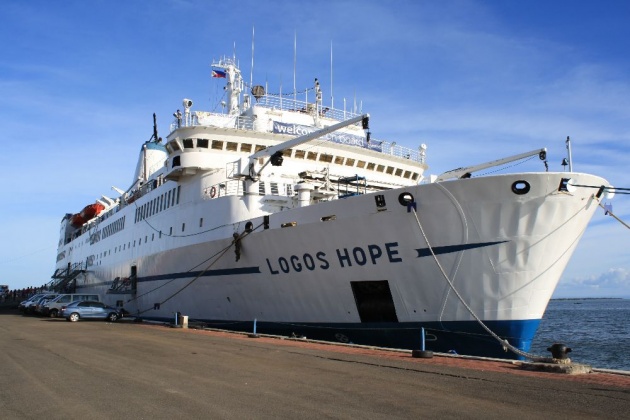 Every school has a library, lots and lots of books are available to choose from and its up to you whichever book you'll be reading at this time and in the future. There are also book stores where you are also allowed to read books and can be considered as a book store and library at the same time. There are even coffee shops which has books so that their customers and their guests would be able to read while enjoying their coffees and perhaps their WiFi connection too.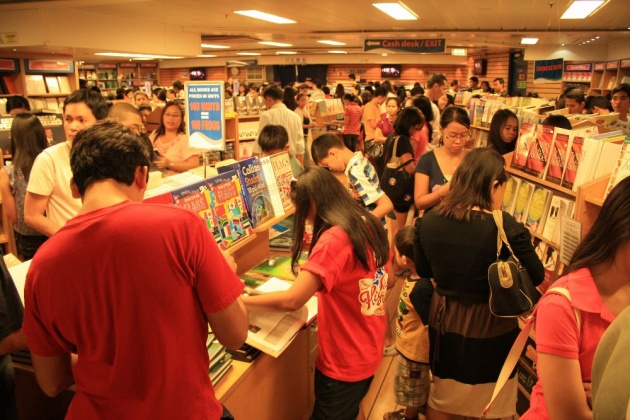 And as what we had been used to, there are lots of options to choose from if you want to read books. One can even just stay at their beds when doing so.

While my husband and I had already experienced those certain options available the traditional way, we also had the chance to experience how it is to be inside a huge ship which has been considered as the biggest moving book fair in the world. Why is it said so? Let's check in on how experience. Continue reading. Also, watch this Logos Hope Tour video from themselves:
It is more than a ship, it is a vessel which brings knowledge, help and hope to the people of the world.
It was a fortunate event that Logos Hope had docked to Cebu's port. It is a ship and at the same time a library. Quite unique right? While most of the ships specially the cruise ones offer libraries on their own shops, this one here is different because it is mainly a library and that it sails to whichever part of the country to share the thousands of collections of books which they had also gathered throughout their trip. So their books are coming from all over the world as well at the same time.
Because it was being featured on TV and on Facebook that the Logos Hope had docked in Cebu, everyone in the city got excited and has been visiting it. My husband who was still my boyfriend at that time was dragged by me and happen to agree with what I had thought of doing. So we then went one Sunday afternoon after going to church. At first, we had to roam around the new Plaza Independencia because the ship was just docked a few meters away and since they open in the afternoon only, we have to wait first. It was also a good time to go inside Fort Santiago. We saw lots of historical photos and information about the happenings in the Philippines specifically in Cebu.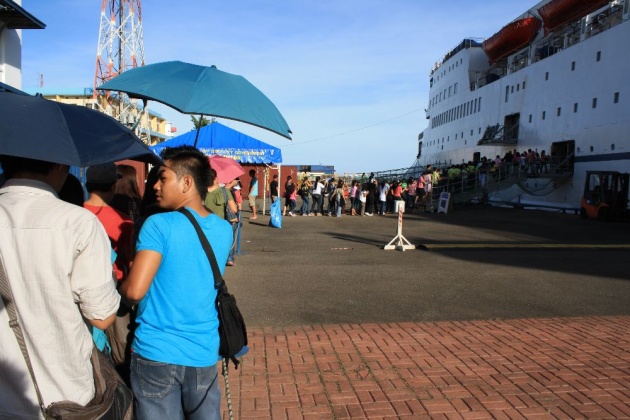 The line was long but patience is always a virtue. We didn't have umbrellas with us at that time which was a mistake from our end but then we managed to be cool under the sun.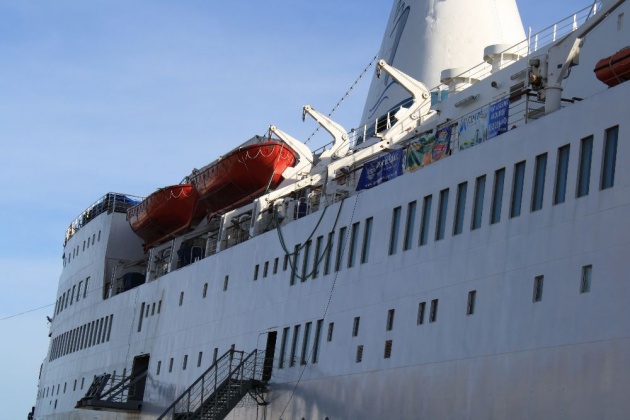 A view of the boats attached to the ship while we were outside the ship.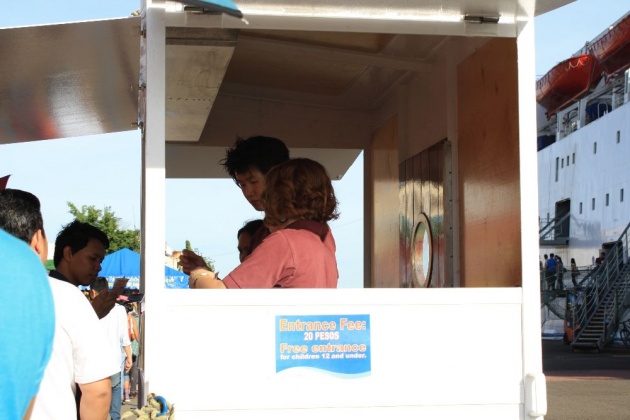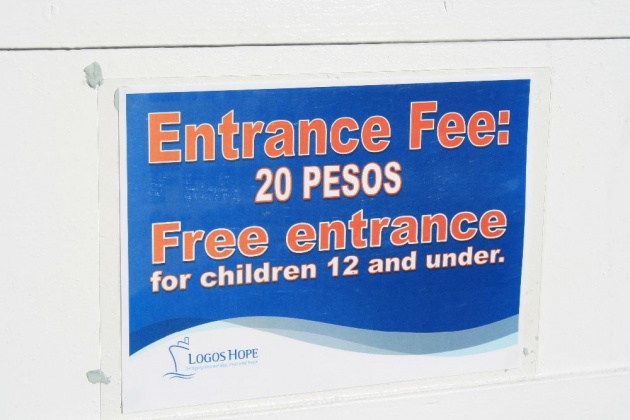 The entrance fee was for only 20 pesos while kids of 12 years old and below were free.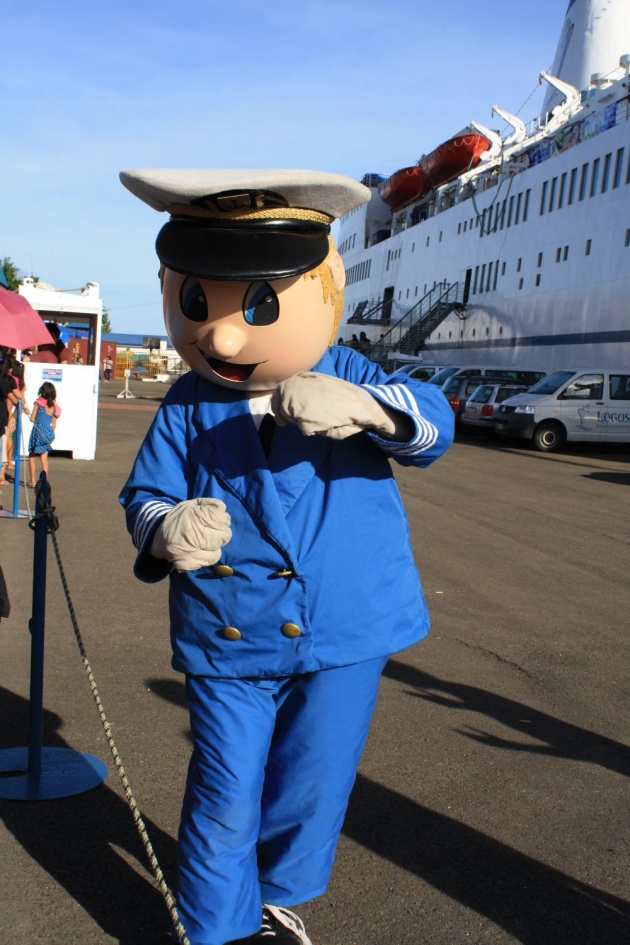 It was fortunate for us to meet the mascott of the ship. I can't remember what he's called though but he was definitely friendly. He even agreed to have pictures taken with me.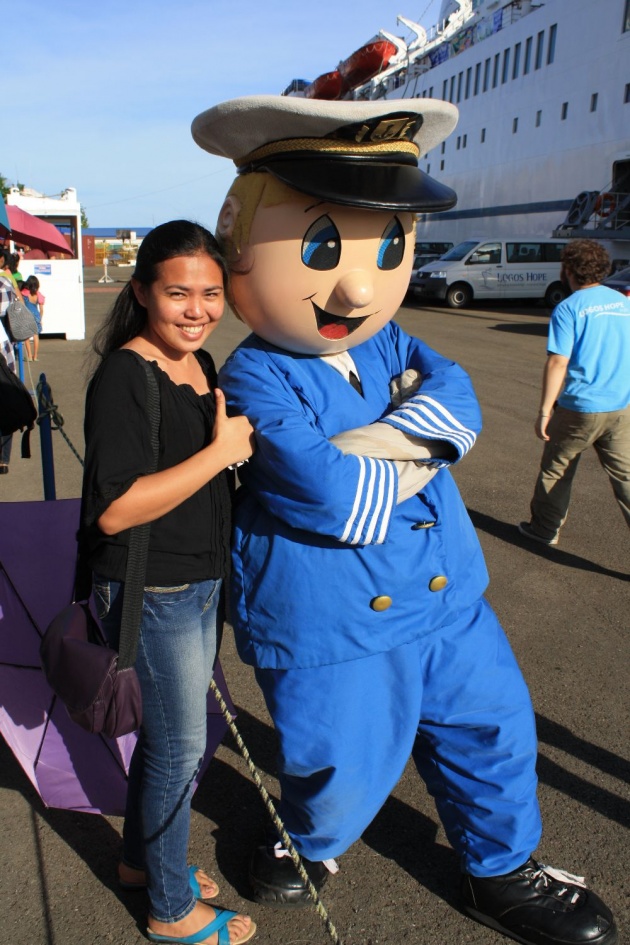 When we noticed that more and more people have already lined up, we immediately went to the line and paid for the entrance fee. It only cost 20 pesos each and children are free of admission.

We even had met the Logos Hope mascot and James took a photo of us here. There was a long line of visitors and so we waited a couple of minutes outside. Even if it was really sunny, we didn't mind it as long as we can go inside and experience how it is to be inside a huge library in a ship.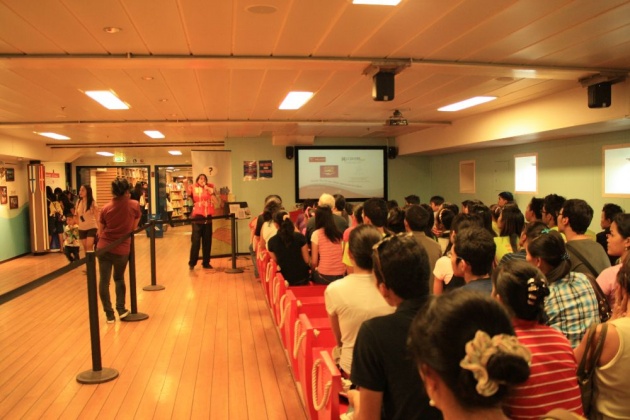 By the time we came inside, we had to go through a short orientation and the hosts explained what are the things that we can experience inside, what was the history of the said ship and who are the people behind the success of Logos Hope.

It was cool that we were in the orientation area and it simulates how it is to be in a ship, pictures and videos were also being featured and had given us ideas on which countries they had been to.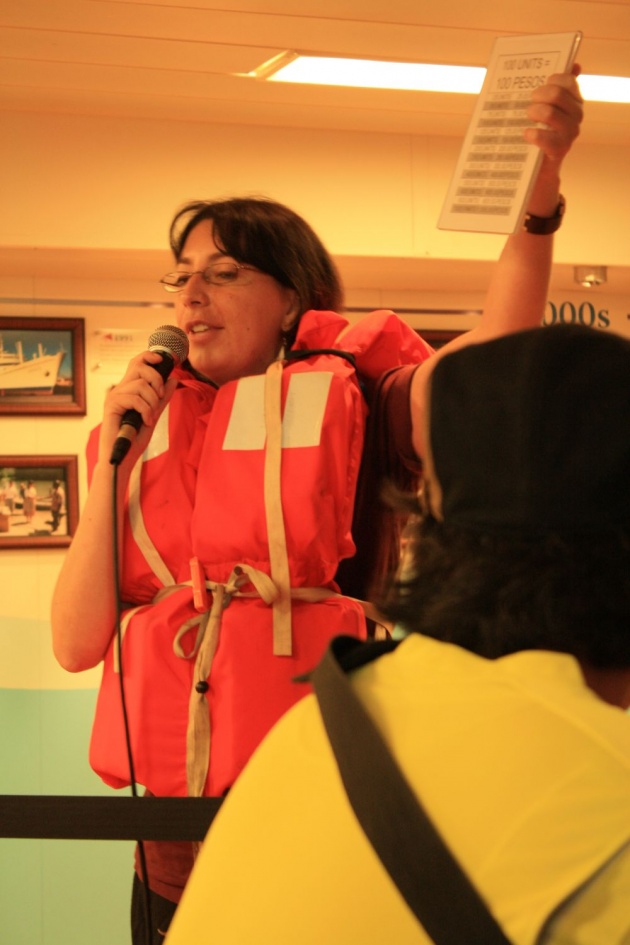 During the orientation, we learned that all the crew in the said ship have given this service for free. They were not paid and they had heartily given their time and talent in order to roam around the world and share this great opportunity. This lady with the microphone did the orientation.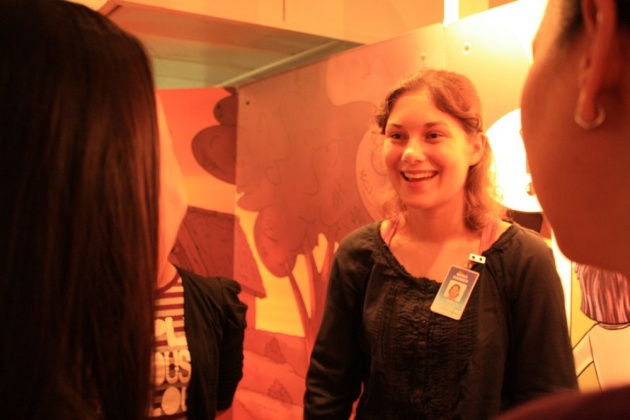 Here's one volunteer making friends with the visitors
After the orientation, we went into a specific area where the shop features how the crews' cabins look like. It was cute as it a simple two deck bed with certain lighting good enough for them to read a book, their beds are small but it has enough space for everyone.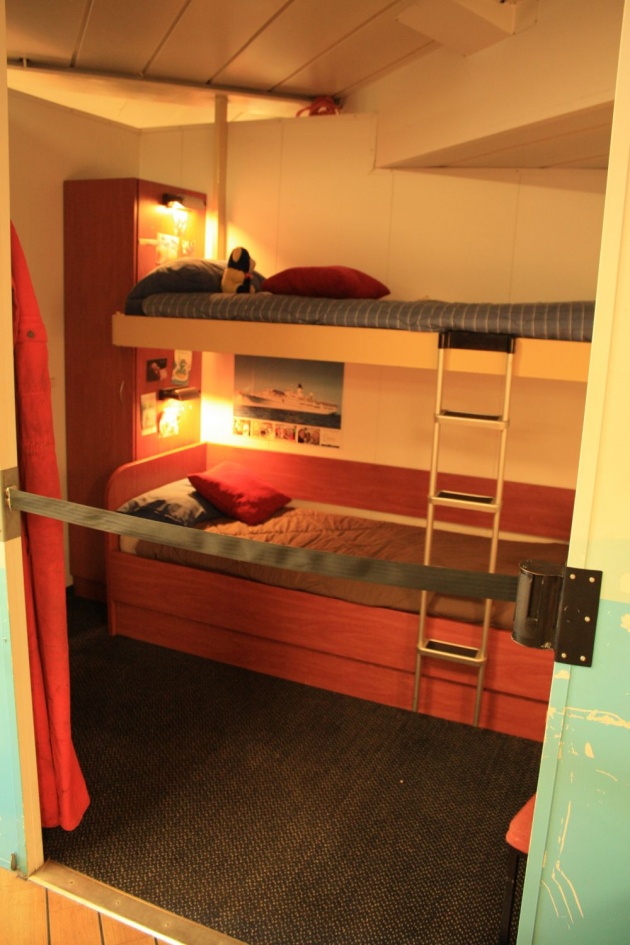 After which we learned the history of the said ship. And we then came to learn that this is operated by a German Christian Charitable organization. The ship is a new one following the wreck of the previous MV Logos. This provides a better quality of life for crew as well as a wider range of activities for visitors and guests. It can hold at to 800 visitors at a time. It's Hope Theatre and Logos Lounge can host an additional 700 so that already a thousand and four hundred people.
Here are some photos of the history of the ship: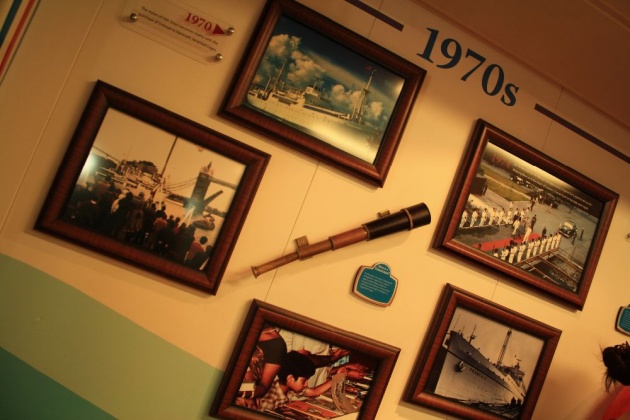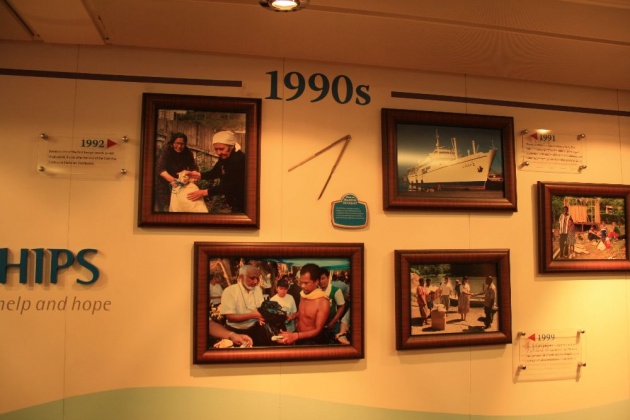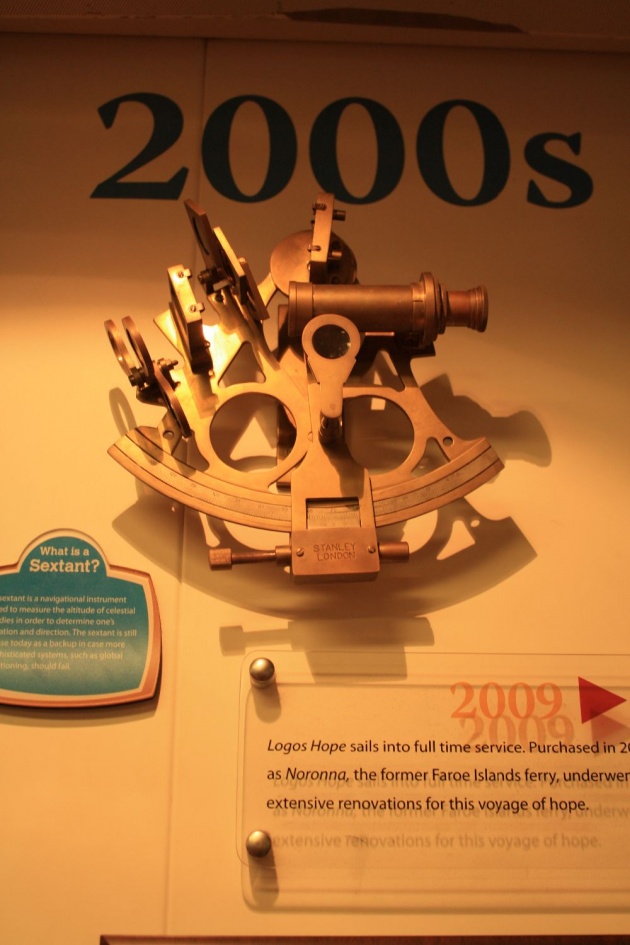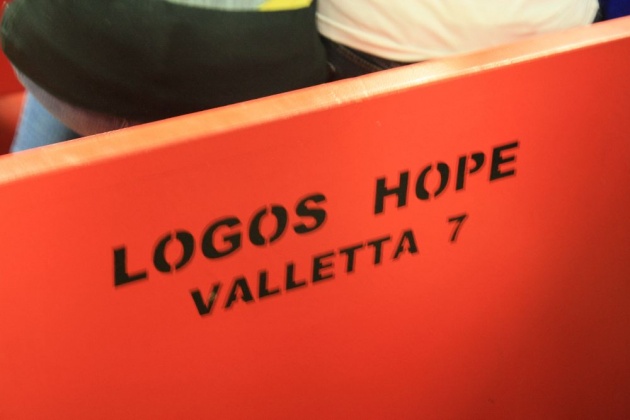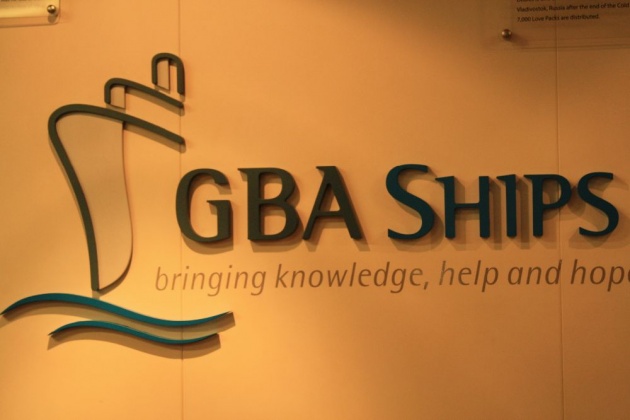 GBA means Good Book Association. The company which owns the MV Logos Hope. It has the tag line which is bringing knowledge, help and hope.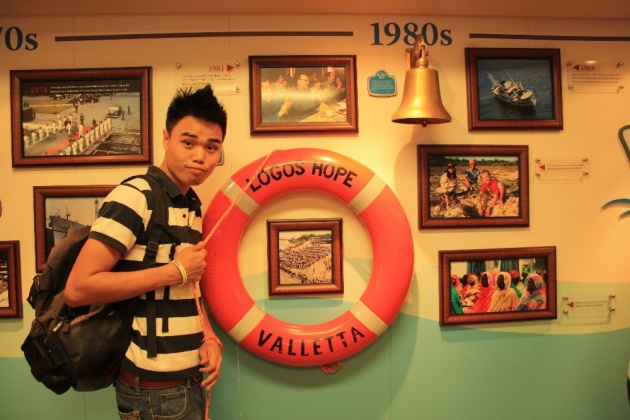 My husband posing in the history wall.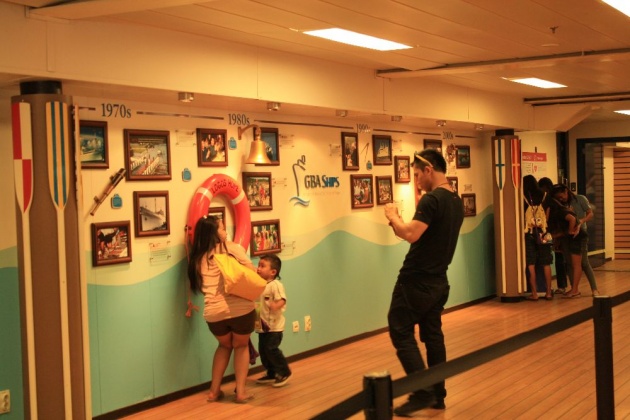 Some visitors are also taking photos there.


The book fair features over 5,000 different titles of educational and Christian books. As mentioned earlier, the volunteer crew and staff represents over 45 different countries. They have volunteered to board and live on the ship for two years. And of course we finally came upon the book fair room. Books are priced in units so if it states 100 units, then that means it costs a hundred pesos.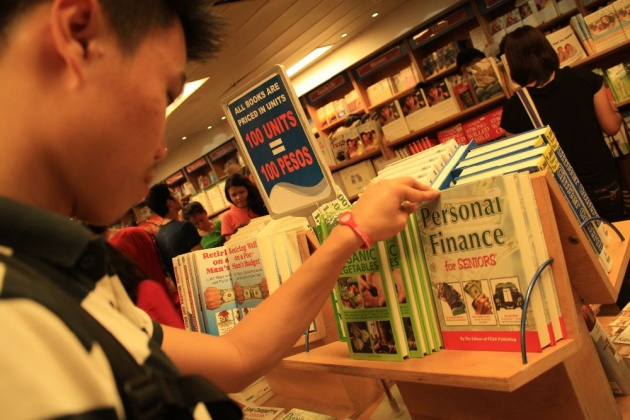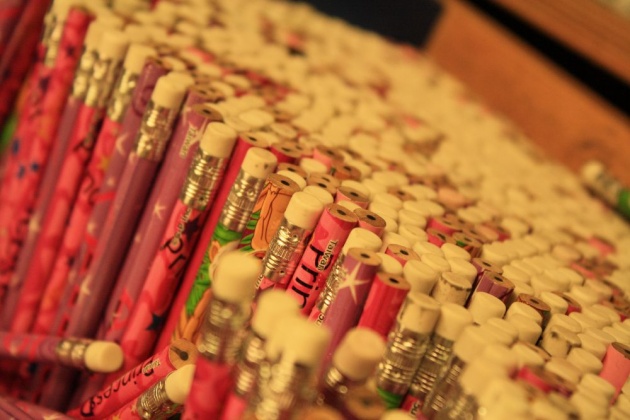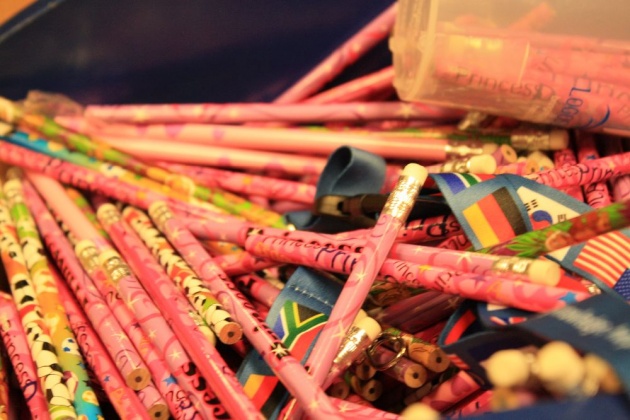 There were lots of school supplies too! I got a photo of the cute pink pencils.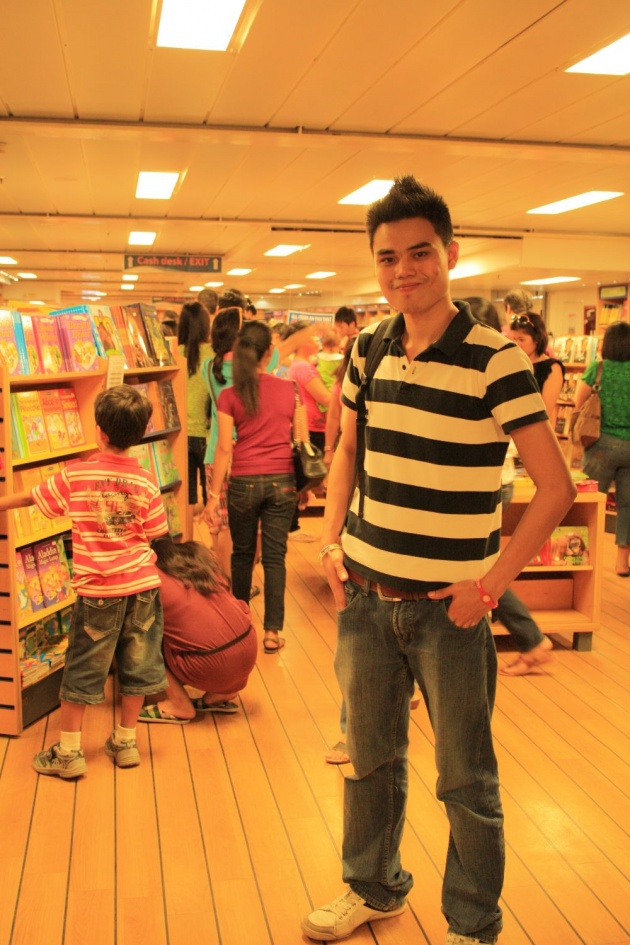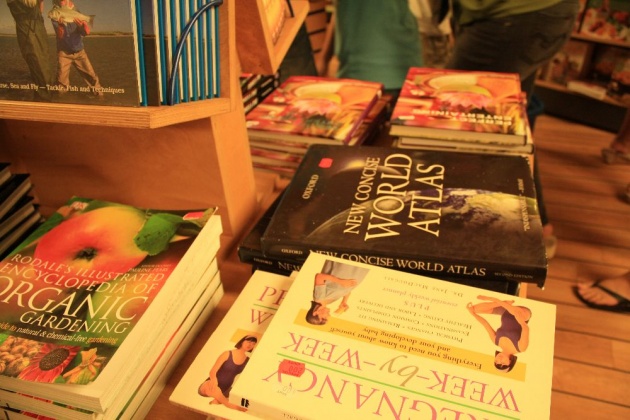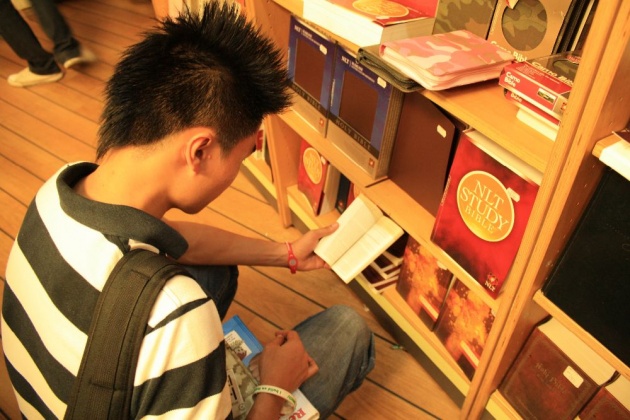 My husband looking for a good and handy bible.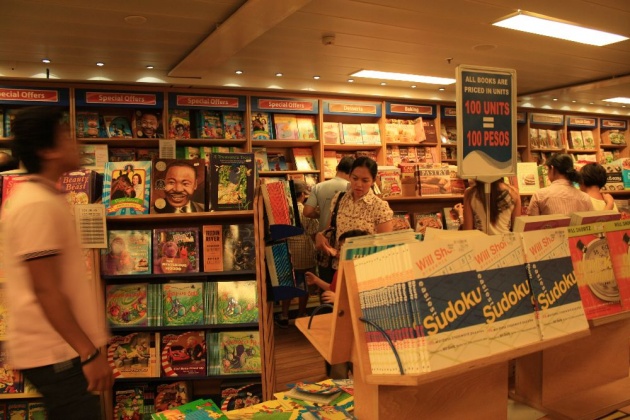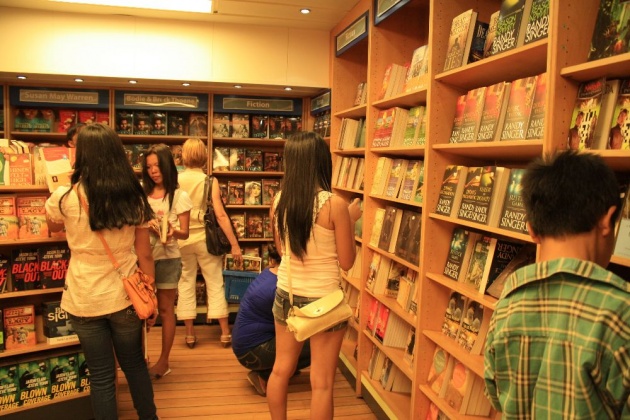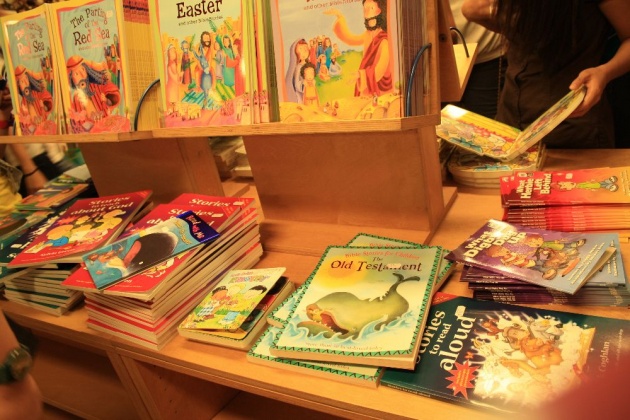 Bible Story books were present of course!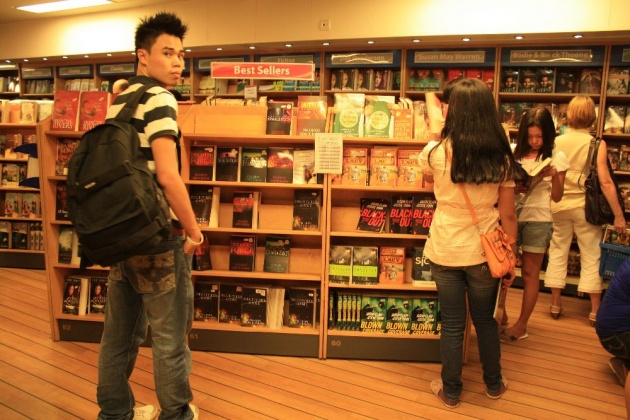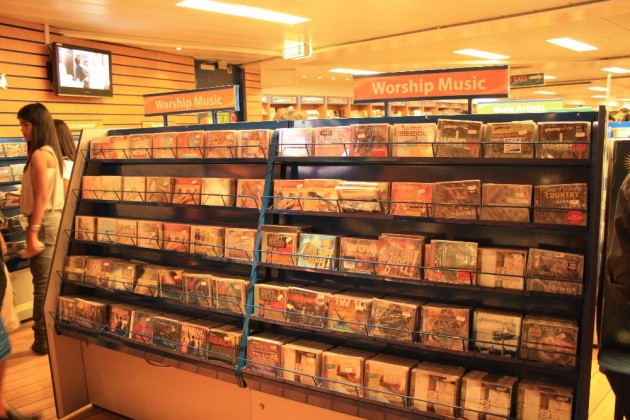 Yes there were CDs also. There were lots of CDs from Christian bands.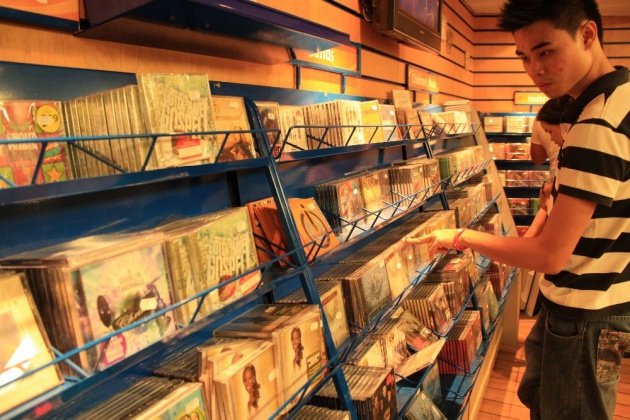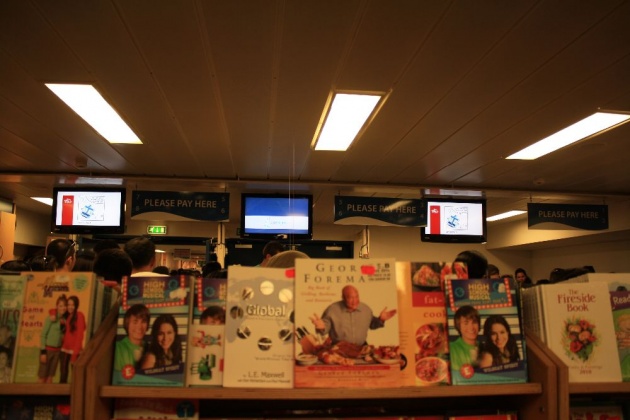 At the end of the book fair area is also the cashier area where the cashiers were also the volunteers. Check out this young man below: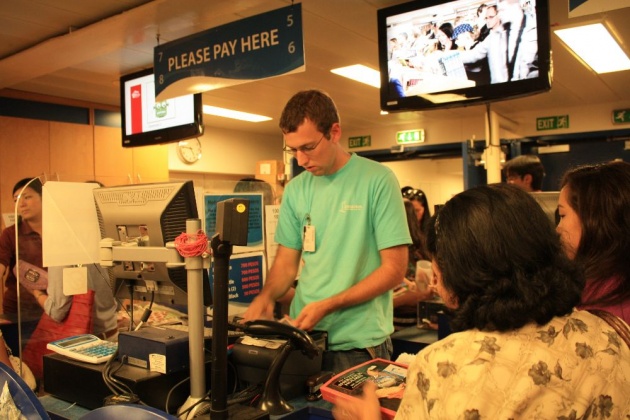 The ship has been sailing and have visited port after port since it has launched.
Then after checking on the book and buying some, we got to a certain tunnel which provides a visual presentation called the Journey of Life, which is based on the bible story of the Prodigal son.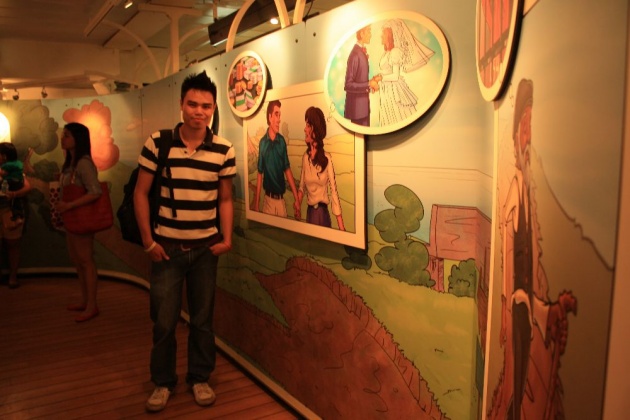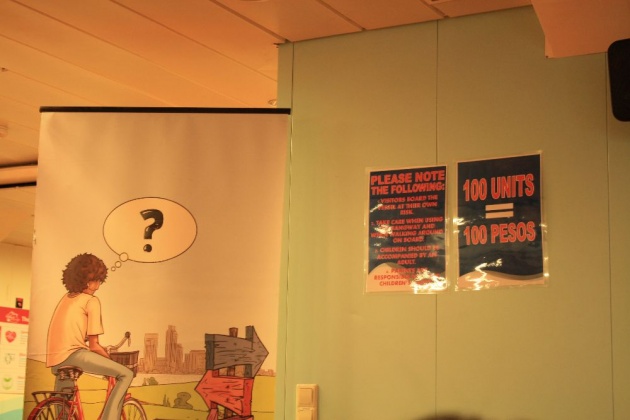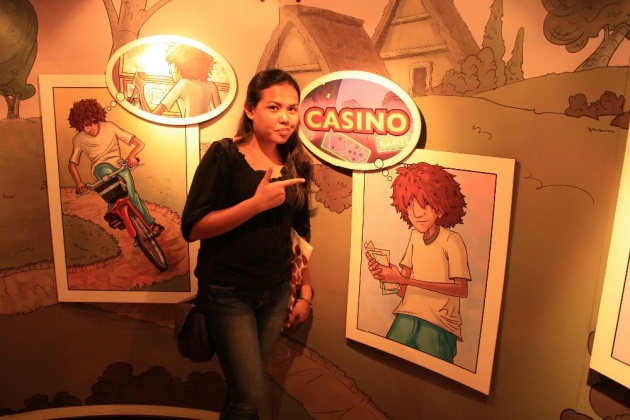 The tunnel has pictures, huge ones which covers the entire wall of the tunnel and this story even though it is very familiar to me, I was able to still reminisce and learn again the good moral value of the bible story. We then went on and came to the end of the tunnel which has the International Cafe.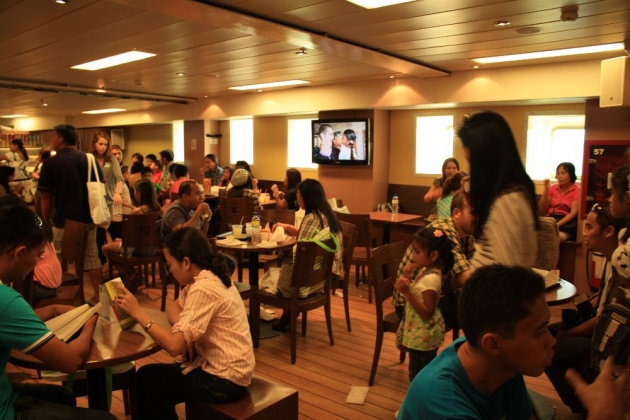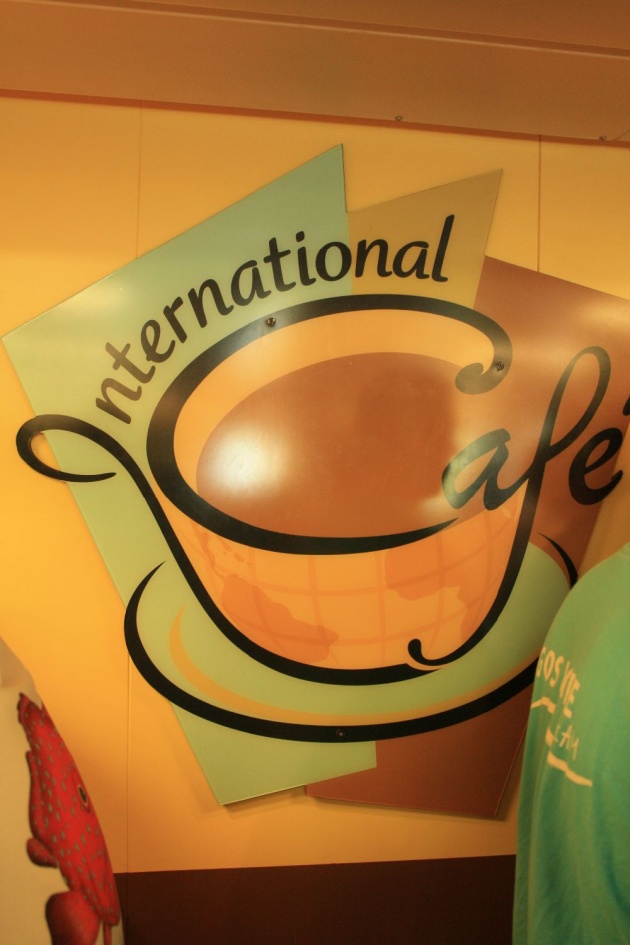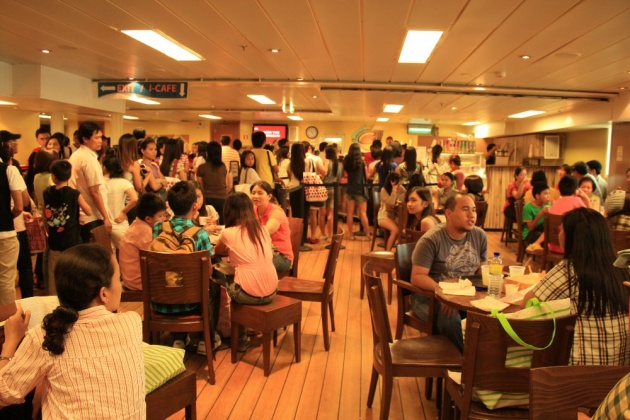 The International Cafe has chairs and tables for the visitors who want to dine in and taste what the cafe is offering. It has different types of goods and food which came from the over 45 countries which the staff and crew came from.
Aside from that, the children also have a spot near the International cafe, the volunteers gather to play with them and even share story books to the kids on board.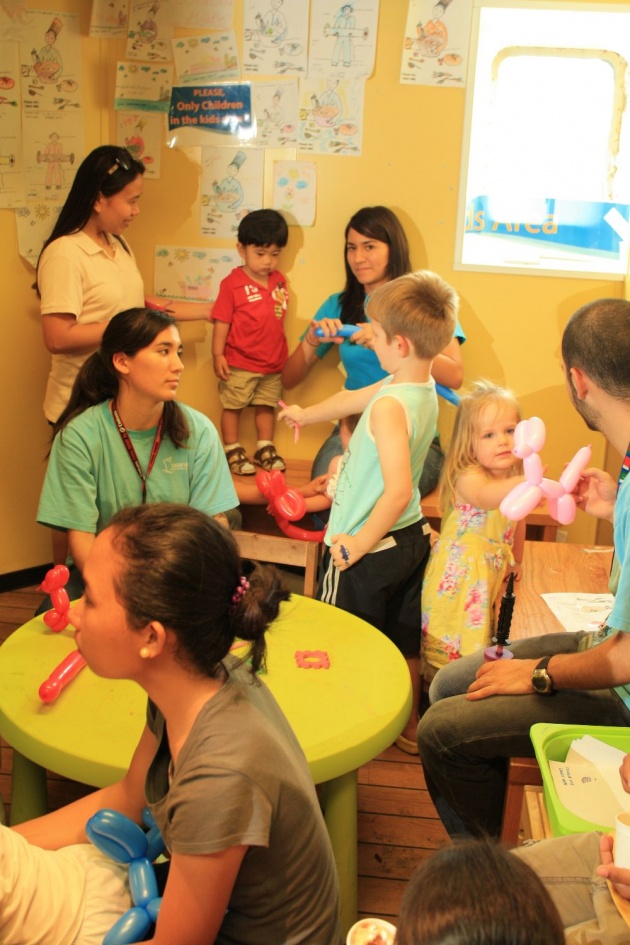 We were lucky that the choir of the ship were practicing as well so we were able to watch them sing to the audience. We were sad because we were not able to record them but they were good singers. They were singing Christian songs.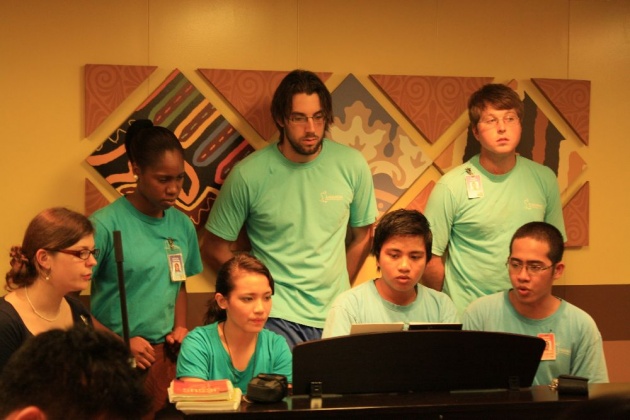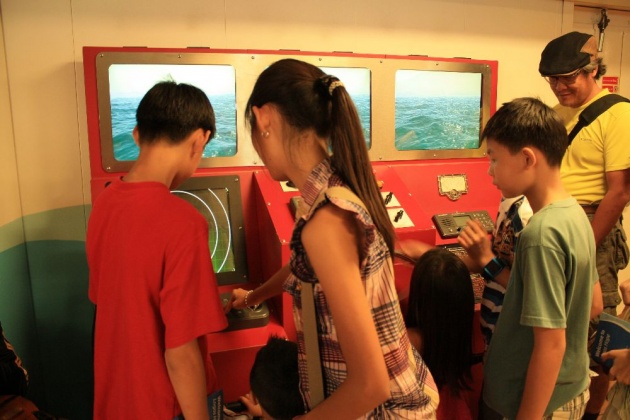 This one up here is a simulator for the ship visitors so they can also experience how it is to sail on a huge ship.
Another fortune to both of us when we were on our way out of the ship, we got to see the captain! Aye aye Captain!
We were surprised and later learned that he don't normally go out of his bin but we were indeed lucky to got to see and take a photo of him. He was really kind.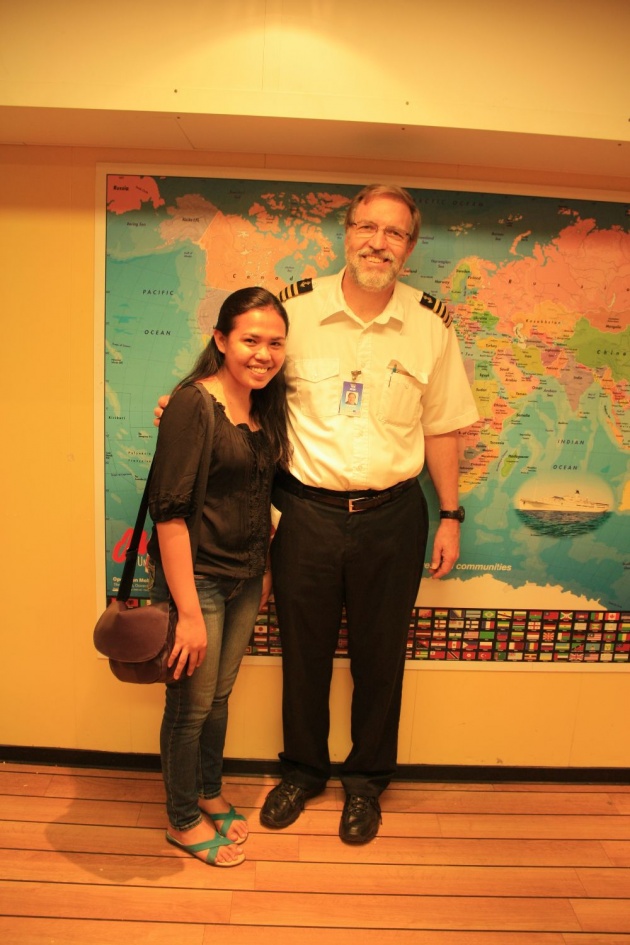 That summarizes our visit to the largest book fair in the entire world. It was already afternoon when we got out of the ship and we definitely treasure that experience. I wonder when will they be coming back again in Cebu.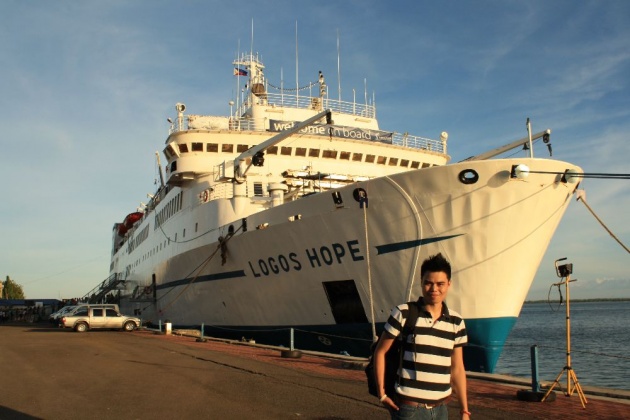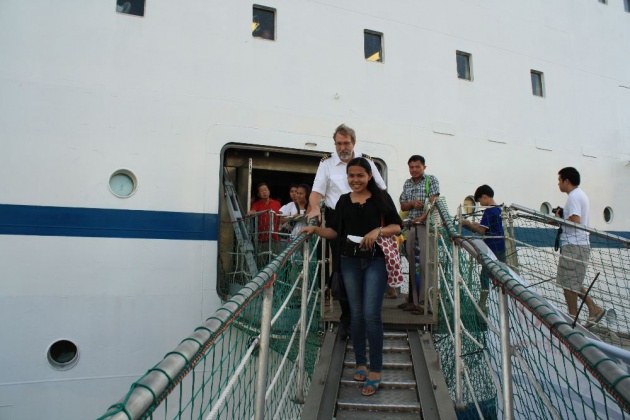 Since we were unable to get videos inside the ship, let me share some of the other visitors' videos posted online instead:
This is a video of Logos Hope in Tainan and the chuch had offered songs:
This is when Logos Hope docked in Subic Bay, Philippines in 2012: The Logos Hope went to Phuket too:
And finally, here's when MV Logos Hope was in Port of Cebu:
And an interview to the only Filipino crew on board, he is a Bisaya too: To learn more about the current position and schedule of the MV Logos Hope, you may check their Facebook page or website:
Facebook: MV Logos Hope
Website: Logos Hope Website
TV: MV Logos Hope TV
Check out more of our adventures: