hello guyz...
This blog is about my Favorite Singer which is not much popular but I found her so enthusiastic and passionate about singing...
Ranita Banerjee, She is Indian Kid Singer ,only 9 years old, belongs to Kolkata.
She is one of the cutest singers and her voice is like a magic.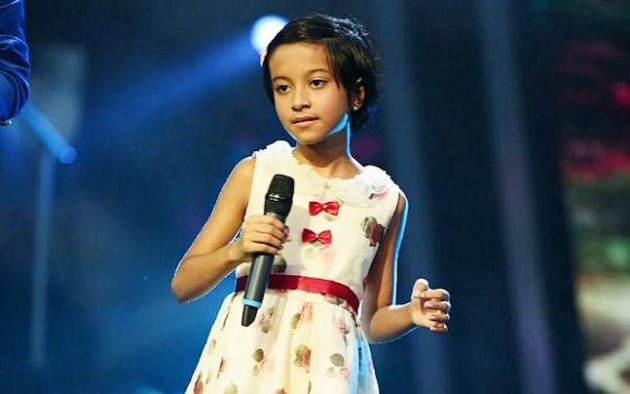 image source: www.google.com
She was a contestant in Indian Idol junior show in 2014 in age of 7. she was selected in top twenty but she couldn't make through the finals.The Judges asked her to improve her voice and come again. She didnot lose hope and appeared again in 2015 Indian idol junior . For the first time in the history, someone reappeared in a contest like that, that was her spirit.
one of my favorite song in her voice is this...
The judges were stunned by her voice and style and she was highly appreciated on this one. She also has appeared in many shows for singing.
"She is just 9 year old but when she stretches her vocal chords, she can put a seasoned singer to shame with her talent" said Indian entertainment desk
One day she is going to be a great singer. I wish her all the best.