MY FAVORITE SPORT - CRICKET
Hello Guys, I Hope You Are Doing Fine. Today, I have come up with another Blog on the subject "My Favorite Sport". Everybody Likes sports and all of us have our own favorite sports. It all depends on the area you are living in. For example, you like Football more than any other sports if you are living in Europe, Africa, and South America. The ones living in North America and Canada like Basketball, Football, Tennis, and Ice Hockey more than any other sports. In Asia however, major sports are Cricket, Field Hockey, Tennis, and Football. Since I am also a resident of Asia, therefore, I Like Cricket more than any other sports. I also like many other sports like Hockey, Football, Basketball, Tennis, Volleyball, and Table Tennis. I am quite an active person and do physical exercise on an almost daily basis, that is why I am fond of almost all sports. Dear Friends, Cricket is played in almost all continents except South America. Cricket is called Gentlemen's Game because compared to other sports, you will not find many fights, physical abuses and crowd's annoyance in this game of Cricket. Let's look into the world of Cricket Sports and if you are naive in terms of Cricket than you are going to like this Blog and will find it very informative.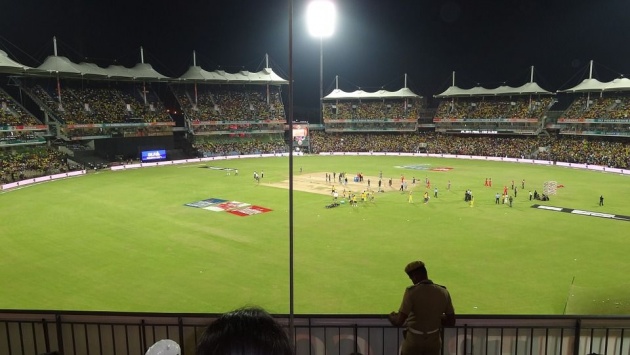 Image Credit: www.pixabay.com
What is Cricket?
Video Credit: Guy Ermer via www.youtube.com
Cricket is a form of sports which originated in England back in 17th Century and is now an International Game. In Cricket, Two Teams play comprising 11 players in the Cricket Field. All players have some special roles in this game like Batsman, Bowler, All Rounder (who can be utilized as Batsman and Bowler) and Fielder (who chases and catches the ball). To begin with, there is a center point in the cricket field which is called "The Pitch" (a rectangular area of 22 yards in length and 10 feet in width) and on this pitch the batsman stands in his place "Crease" (also a small rectangular 4 feet length spot on both sides of the pitch) and makes scores by playing shots with his wooden bat on the opponent's bowling and making runs by touching crease on the other side of the pitch with bat from where the bowler bowls. So, Crease is on two ends of the pitch, one is accompanied by the batsman and the other from where the bowler bowls. The Bowler has to get the batsman "Out" on his own bowling by hitting long wooden "Wickets" (which are dug-in behind the batsman) with the Ball. Also, if Batsman plays a shot and that lands straight into the fielder's hand without bouncing then the batsman is declared "Out". Furthermore, if batsman plays shot and runs and the Fielder having chased the ball hits the wickets on his throw or pass his throw to another fielder standing beside the wicket to catch the throw and hit the wickets then also, batsman is declared "Out" if he is unable to reach the Crease he is running towards before the fielder has dismantled the wickets. A batsman can run for 1 run, 2 runs, 3 runs depending on the shot and in the time before fielder chases and throws back the ball towards wickets. Besides, Batsman tries to get "Four Runs" on his shot by hitting the ball in such a manner that it dodges each fielder and crosses the circled "Boundary" around the cricket field (distance of about 70 meters from the crease on each side). The batsman can also get "Six Runs" if he plays the ball in such a manner that it bounces outside the boundary after touching his bat. A Bowler has to bowl six bowls called an "Over" and after that another Bowler bowls his own Over. Before the play commences, a Coin Toss is made to determine which team will bat first, the captain of the team who wins the toss decides (keeping in view the strengths of both teams in batting, bowling and weather etc) whether his team will bat first or the opposite team will bat first.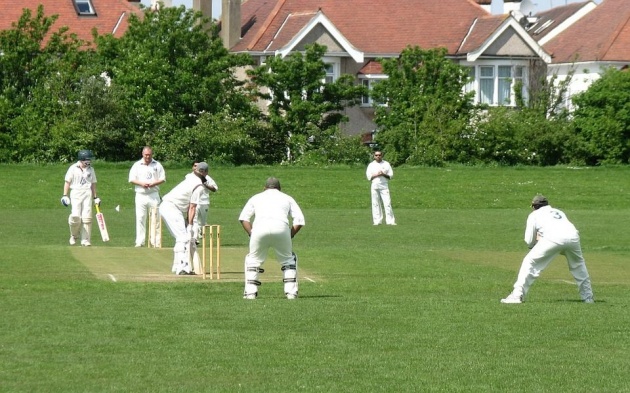 Image Credit: www.pixabay.com
Friends, after this descriptive know-how of cricket's rules, let's take a look into common forms of Cricket (Test Matches, One Day Cricket and T20 Cricket) which is known internationally and are liked by Cricket fans all around the globe. But before that, it needs to be cleared that there is an organization called International Cricket Council (ICC) which looks after the affairs of Cricket Internationally just like FIFA does in Football. ICC forms the whole calendar year i.e. which team has to tour which team's home country for cricket matches in each year. Every year, list of Top Batsmen and Top Bowlers is issued by ICC and every International Player wants to be part of that list by performing his best each year.
1.

Test Match Cricket:
Test Cricket is the oldest form of Cricket. In this game, two teams play for five consecutive days. In this game, 90 overs per day have to be bowled and both teams have to play their innings i.e. getting all the batsman out, or captain of the batting team declares/finishes its team's innings whenever he feels so. The team batting first has to make as many runs as possible keeping in view the other team's capability and then have to get the other team's batsmen out as soon as possible. The second team will try to get first team's batsmen out as soon as possible and chase the runs and even making more runs in the first inning to create pressure on the first team in their second inning. If the first team is able to get the second team's batsmen out in their second inning before they are able to chase the runs the first team posted in both their innings then the first team is declared Winner of the game. Or if the second team has chased all the runs made by the first team without all of its batsmen getting out in its second inning then the second team is declared Winner of this match. The match is declared a Draw (No Result) if both teams are unable to finish the game in five days. Following is the list of Test Playing Nations listed in ICC: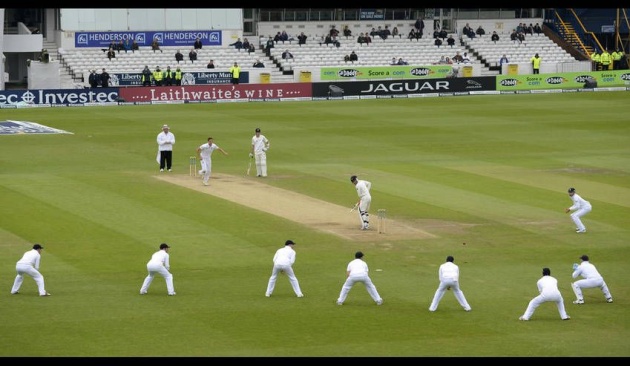 Image Credit: www.dailymaverick.co.za
2. One Day Cricket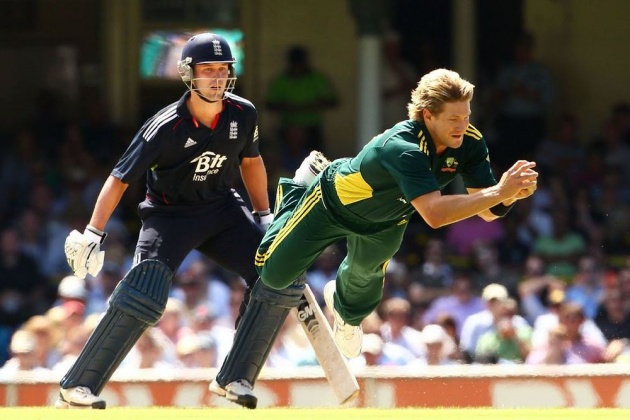 Image Credit: www.abc.net.au
As the name depicts, One Day Cricket is a game which comes to an end in One Day Only. Each team has to play an inning comprising of 50 overs. This is the famous form of Cricket which is known and liked worldwide. First team has to make as many runs as possible in their 50 overs and the second team will try to get all the batsmen out of the first team and restrict them to a minimum total of runs. In the end, if the team batting first made so many runs that the second team was unable to chase then first team is declared Winner. However, if the team batting second chased those runs within 50 overs without all of its batsmen getting out then second team is declared the Winner. If both teams scored the same amount of runs then the match is declared as a Tie. If there was rain during the match which denied full play then decision is made on technical grounds which is known as "Duckworth–Lewis method". In one day match, there are some restrictions like a bowler can bowl only 10 overs in maximum and for the first 15 overs in each innings only two fielders are allowed to remain beyond 15 yards of the pitch in order to give the batting side enough chance of making runs quickly and to keep the audience and crowd interested in the game. Apart from Tour Matches, there are many International Championships like Cricket World Cup and Champions Trophy which are played on regular basis and all those tournaments are based on One Day Internationals. Following is description of World Cup and Champions Trophy Tournaments along with the winners.
Year

Venue

Winner
World Cup 1992 Australia, New Zealand Pakistan
World Cup 1996 India, Pakistan, Sri Lanka Sri Lanka
World Cup 1999 England, Ireland, Netherlands Australia
World Cup 2003 South Africa, Zimbabwe, Kenya Australia
World Cup 2011 India, Sri Lanka, Bangladesh India
World Cup 2015 Australia, New Zealand Australia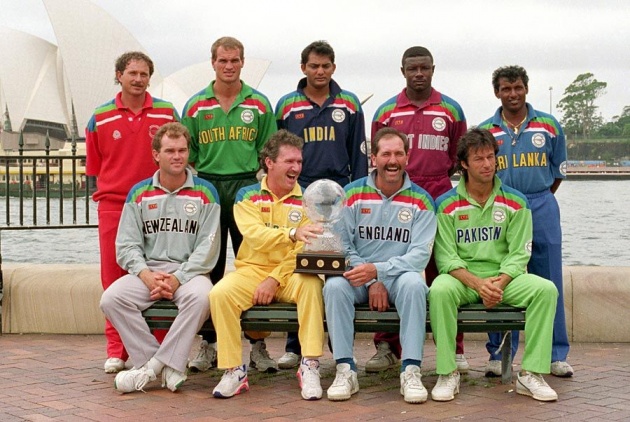 Image Credit: www.espncricinfo.com
Year

Venue

Winner
Champions Trophy 1998 Bangladesh South Africa
Champions Trophy 2000 Kenya New Zealand
Champions Trophy 2002 Sri Lanka India & Sri Lanka
Champions Trophy 2004 England West Indies
Champions Trophy 2006 India Australia
Champions Trophy 2009 South Africa Australia
Champions Trophy 2013 England India
Champions Trophy 2017 England Pakistan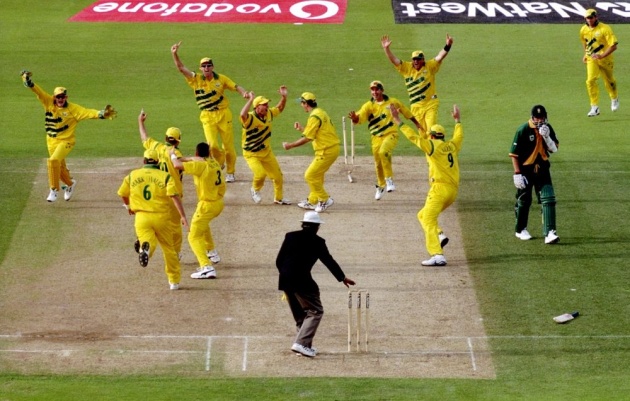 Image Credit: www.espncricinfo.com
3. Twenty 20 Cricket
The Latest form of Cricket is Twenty 20 Cricket also known as T20 Cricket. The idea behind this short form of game was taken from other games like football and hockey in which maximum of 3 hours are required for a result and then fans can go home after this sheer enjoyment. In T20 Cricket, both the teams have to play their innings for maximum of 20 overs. Rules and Regulations are same for One Day Match and in a T20, except, a Bowler can bowl only 4 overs out of 20 and there is no field restriction. In T20 there is a lot of excitement because there are a lot of runs in the forms of fours and sixes i.e. boundaries. The crowd likes to watch active and interesting cricket match in a short time and this form of game is the best solution to the fans requirements. Like One Day International Tournaments, Twenty 20 Cricket World Cups have also been played since its inception. Following is the detail of Twenty 20 World Cups:
Video Credit: ICC via www.youtube.com

Year Venue Winner
T20 World Cup 2007 South Africa India
T20 World Cup 2009 England Pakistan
T20 World Cup 2010 West Indies England
T20 World Cup 2012 Sri Lanka West Indies
T20 World Cup 2014 Bangladesh Sri Lanka
T20 World Cup 2016 India West Indies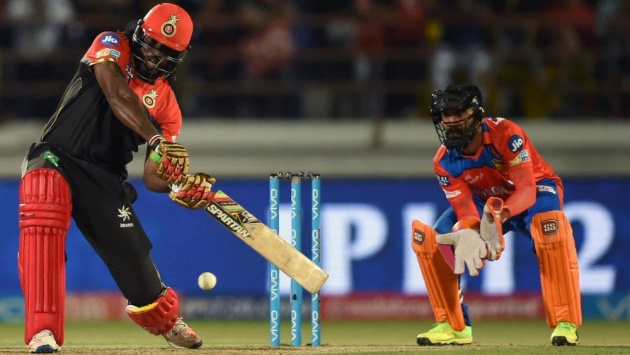 Image Credit: www.en.as.com
4. Some Cricket Legends
Just like any other sports, there have been players in Cricket who have been outstanding throughout their career. Most of them are Batsmen as they continued to score runs and became Cricket Legends. Some Legends are Bowlers who were fast and ball swingers. There are also some Spin Bowlers who by their bowling kept batsmen confused throughout their career. In Batsmen, Indian Player Sachin Tendulkar has been the most successful scoring runs more than any other cricketer in the world. In Bowling, a Spinner from Sri Lanka Muttiah Muralitharan took more wickets than any other bowler. One Player, Jonty Rhodes from South Africa is known as one of the greatest Fielder of all time as he took many catches and caused run outs to win matches for his country.
The ICC Cricket Hall of Fame "recognises the achievements of the legends of the game from cricket's long and illustrious history". It was launched by the International Cricket Council (ICC) of Dubai on 2 January 2009, in association with the Federation of International Cricketers' Associations (FICA), as part of the ICC's centenary celebrations. The initial inductees were the 55 players included in the FICA Hall of Fame which ran from 1999 to 2003, but further members are added each year during the ICC Awards ceremony. The inaugural inductees ranged from W. G. Grace, who retired from Test cricket in 1899, to Graham Gooch, who played his last Test match in 1995. Living inductees receive a commemorative cap; Australian Rodney Marsh was the first member of the initial inductees to receive his. Members of the Hall of Fame assist in the selection of future inductees.

There are more English players in the Hall of Fame than players from other countries. Only 15 of the 84 inductees played for nations outside England, Australia and the West Indies. South African Barry Richards played the fewest Test matches during his career with four, before South Africa were excluded from participating in international cricket in 1970. Australian Steve Waugh, inducted in October 2009, played the most Tests with 168 in an international career spanning 20 years.
Information Source: wikipedia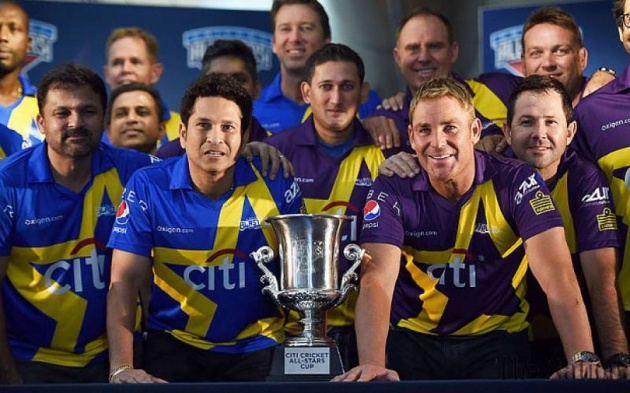 Image Credit: nation.com.pk
5. Women Cricket Teams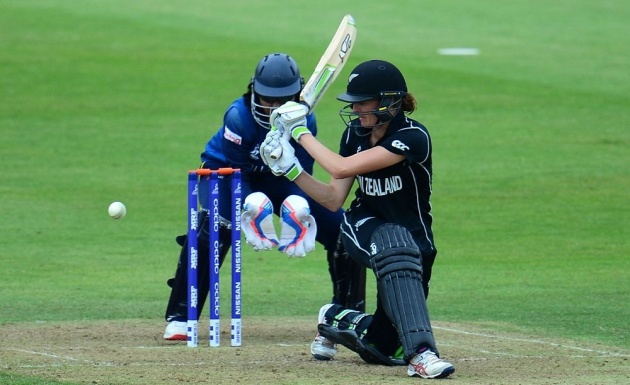 Image Credit: http://www.espncricinfo.com
With the passage of time, Cricket has crossed all boundaries and gender differences. Due to the craze of cricket, many women have played Cricket on an International level. In almost all Test Playing Nations with Men Cricket Team there is now National Women Cricket Team. International tours and tournaments for Women Cricket Teams have started to occur on regular basis. T20 Cricket has also started in Women Cricket which is attracting more and more women towards this game on regular basis as new talent is coming in very quickly. Cricket Giants like England, Australia, New Zealand, South Africa, West Indies and India are among Best Women Cricket Teams in the world. Other test playing nations like Pakistan, Sri Lanka and Bangladesh have also developed their Women Cricket Team and they participate in the world events on regular basis.
The ICC Women's Rankings were launched on 1 October 2015 covering all three formats of women's cricket. The ranking system gives equal weight to results of Test, ODI, and T20 matches. It was designed by statistician and ICC Cricket Committee member David Kendix and utilizes the same methodology as men's cricket rankings. Each team scores points based on the results of their matches over the last 3−4 years − all matches played in the 12-24 months since the first of October before last, plus all the matches played in the 24 months before that, for which the matches played and points earned both count half. On 1 October of every year, the matches and points earned between 3 and 4 years ago are removed, and the matches and points earned between 1 and 2 years ago switch from 100% weighting to 50% weighting. For example, on 1 October 2014, the matches played between October 2010 and October 2011 were removed, and the matches played between October 2012 and October 2013 switched to 50% weighting. This happens overnight, so can result in teams changing positions in the ranking table despite no one playing.
Information Resource: wikipedia
CONCLUSION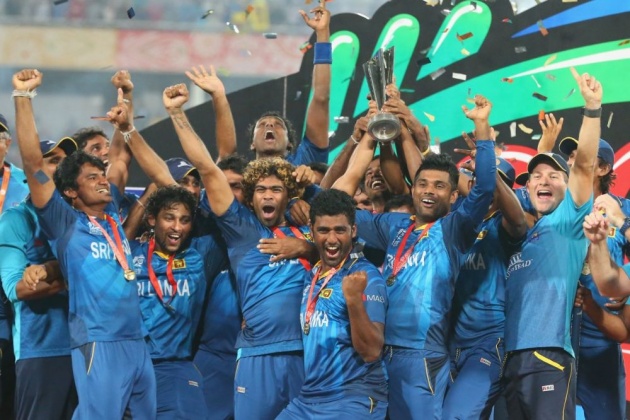 Image Credit: http://www.newszii.com
Cricket is a legendary game and game of Gentlemen. It is loved in most parts of the world and continues to get more and more popularity. Very soon people will see Cricket Teams participating in the Olympics as the Governing Body of Olympics is seriously thinking about including Cricket in Olympics especially in the form of T20 Cricket which is a shorter and more enjoyable form of the game. The one who gets to know this game glues to it and enjoys every bit of it. Playing cricket has its own charm and every player in the world wants to excel in Cricket the way no one has exceled before. The game of Cricket unites nations and, in the past, Cricket Diplomacy has worked between two countries who were at the verge of Nuclear War to come to normal terms. Therefore, sports in any form give a message of peace and love and Cricket is no exception. More and more countries are coming towards Cricket and with the passage of time, number of Cricket Playing Nations will increase manifold.
Thanks for Reading.
This Blog Was Written by Refaquat Noman, a Resident of Saudi Arabia and a Traveler.

DISCLAIMER: The contents of Blog above are that of the author and does not represent his company or agency. The sites, videos, and photos used in this Blog are for information purposes only and links are available for direct access. The author does not receive any monetary benefit from those companies or sites.