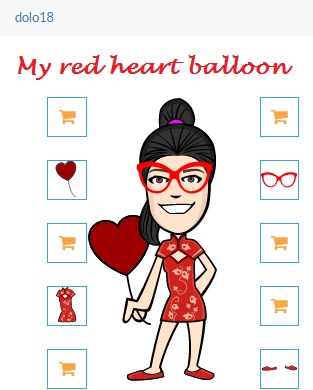 I felt sadness as I checked the shop. I`m about to buy the bunny ears and easter basket but it was no longer on sale at the shop. So I asked myself, what will I do with the gems I just bought? Then I saw the red heart balloon. I decided to buy it. It was on sale at the shop since February to celebrate the month of love. It cost 50 gems and gives additional 3 buzz for 30 days. During that time I can`t afford to buy this item.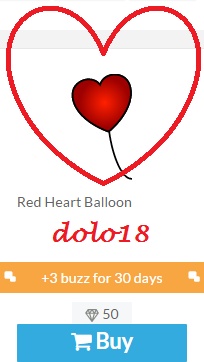 I decided to buy this. Anyway its not only during the month of February that we celebrate love isn`t it? It should be everyday. Heart and red symbolizes love. So I purchased it. Then it was delivered immediately. I checked it at the inventory, it was there already. Perhaps this could help to increase my buzz score thus increasing my earnings too. My buzz score goes down because I`m busy. That`s why I spend little time here in Bitlanders. However I see to it that I visit and chat with my friends here at bitlanders.
Below are screen shots I`ve taken while purchasing my red heart balloon. You can purchase your own too. check it at the shop.