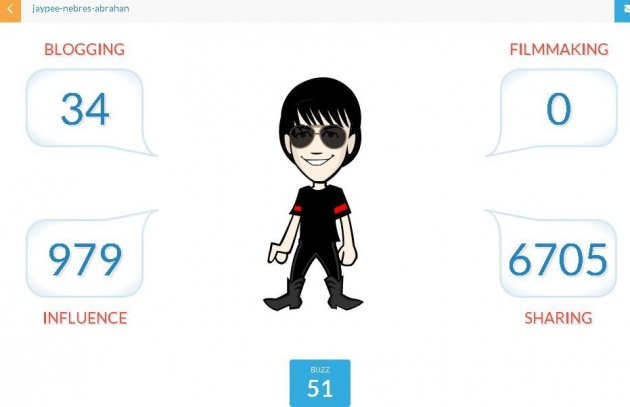 | Photo is my own screen shot |
Hello guy's how are you? i want to share my status today, oh yeah!
my buzz score has been increased from 40 and now it's 51 so blessed
thanks bitlanders.
I have 34 blogs, and this post is more 35 and the total of my influence
979 also my sharing is 6705 so a lot, but my Filmaking is zero, because
i don't have fast internet connection to upload video.
That's all guy's keep safe and keep posting and enjoy bitlanders.
but do not spam guy's just keep relax.
Thanks for reading :)