Just listening to Sonic Youths great album Evol on the train to work this morning, and it took me back to my early filmmaking days. I started making films when I was about 17 while studying a BTEC National Diploma in Art and Design. All my early films involved actors and people in them. In the last decade or so actors have been in them less and less. My last film to include a real paid up equity member was a short called 'driven'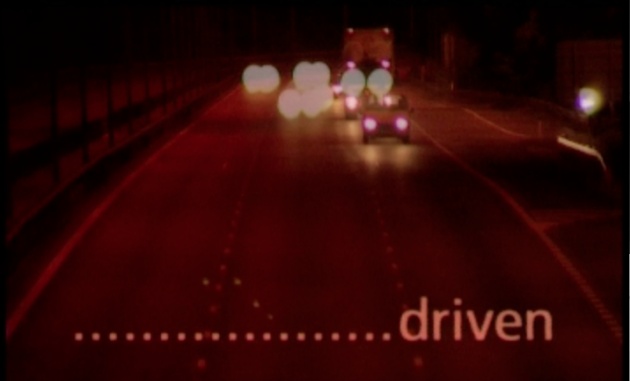 I guess this film was my biggest film to date and still is in terms on budget. It had a budget of about £17,000 for a commissioned 3-minute short film. This film was made with money from the Arts Council of Wales, Channel 4 and what was to become the UK Film Council. This film had a budget, a crew a producer and several executive producers.
This was the year 2000 I had just graduated a year and a half before, this was quite a good position to be in.
Driven was an experimental short drama, I didn't know that at the time!
What I wanted to do at that time though was the common trap of allot of film school graduates.
I Wanted to make a feature!
Looking back now why did I want to make a feature. Well if I'm to be honest it was to be like my idols, to be like Jim Jarmusch, Hal Hartley, even Quentin Tarantino! This was naive and unrealistic, and it ruined what could have been a more successful short film.
Now a university lecturer as well as a filmmaker, I make a point of getting the students to understand that this journey of the filmmaker is long, and there is a game to play if you want to have your films seen/even made!
Though I do wish that one day someone would say f**k it! I'm going to make a really cool feature of about 90 mins, and they will be about 16, and they will get it seen on the internet picked up by a distro company and distributed worldwide, and the film cost £10.
Back to my film 'Driven' this film came about via the regional short film schemes that were government funded in the UK. This now is more of National scheme then small regions. This film was made when I was based in Newport, Wales. So therefore was funded by the Arts Council of Wales and a few others including the broadcaster Channel 4.
You had to submit a proposal of the film you would like to make. At the time I believe they had about 300 submissions to the scheme and the plan was to make 20 films. 10 films on 35mm film and 10 on digibeta video. All the films were to finish on 35mm film for cinema release.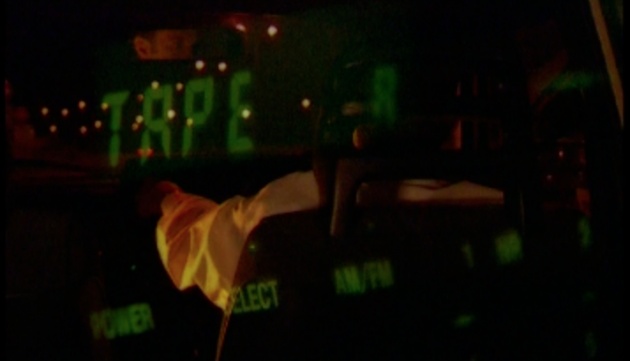 This was a great experience for me, I learnt allot about being a director and a creative person. I was also very lucky to have that opportunity.
The film was produced by Jane Dauncey who produced a variety of drama work for ITV after this short film scheme she went to produce Tracey Beaker and Casualty for the BBC and is now currently producing Waterloo Road for the BBC
The DP on the film was Rory Taylor who has since done countless episodes of Doctor Who.
It was edited by renowned welsh editor Mali Evans. A good friend of mine Myk Thomas did the music and grade. who is a talented filmmaker and musician.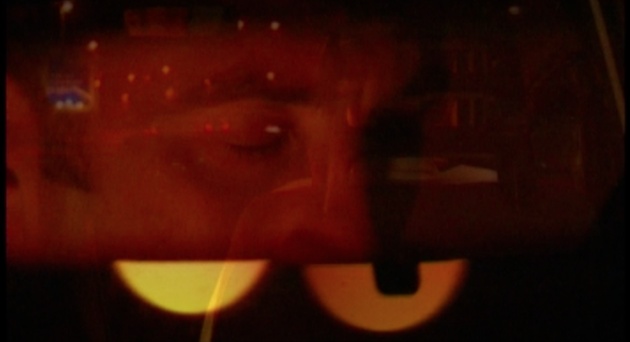 The film was made it went well and it was exciting.
I thought this would be the launch of my career!
What it was though was the start of it.
I learnt that to get anywhere you have to do the hard work yourself. I thought at the time that my talent would get me somewhere, and it did to make the film. What I didn't do at the time was push the film myself, or push myself. I expected others to do that. This was wrong, as the film went out to festivals, but not enough.
I needed to put it out there myself as well as the production company, distributor etc.
So Driven premiered at the Welsh International Film Festival and was shown at several film festivals Edinburgh, London, and then became a showreel piece for my work and me.
More than anything else I learnt that I needed to make more films, more short films and figure out a career plans with this work. This is what I now teach. Yes you can make films, that is realistic for a young student/graduate but you need a plan a 5-year 10-year and 20 year plan on what you are going to do with them.
Driven can be watched here.