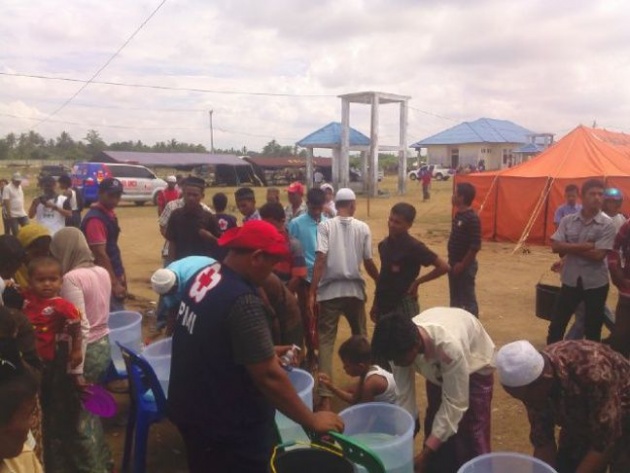 A total of 1,824 inhabitants of Bangladesh and Myanmar citizens are still displaced in 6-point displacement that district.
Lhoksukon, Kab.
North Aceh, Langsa, East Aceh, Lhokseumawe, Aceh Tamiang, Aceh province and Medan, North Sumatra Province.


In North Aceh, North Aceh Red Cross volunteers provide health education that is washing hands for Myanmar refugees, in Kuala Cangkoi TPI Shelter Locations, District Field - North Aceh.


In This Usman Nur, Head of Public Relations North Aceh PMI convey this activity is done to educate Myanmar refugees in Page Clean and Healthy Behavior.
So avoid the diseases that can be caused during the shelter.


In addition, health care posts located in Kuala Cangkoi TPI, North Aceh also still open.
Posts chaired by the Director of the Hospital of North Aceh PMI, dr Ferianto also as Chairman of the IDI North Aceh.
Along with paramedics and a number of Red Cross volunteers in Aceh Utara, services for imgran going well.