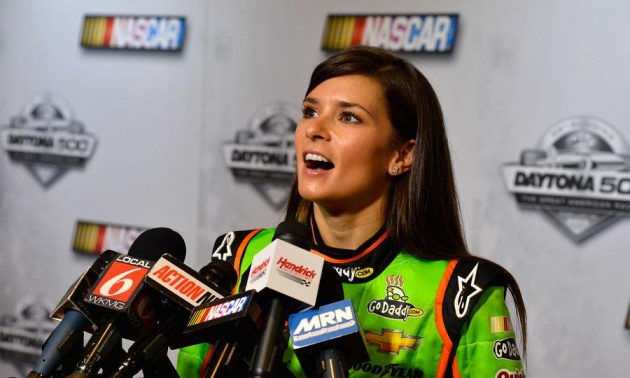 A year after making her Sprint Cup Series debut in the same race, Danica Patrick will lead the field to the green flag for the Daytona 500 after qualifying on the pole during Sunday's front row qualifying session at Daytona International Speedway.
It wasn't necessarily a surprise. Patrick posted the fastest speed of Saturday's two qualifying practices and ran slightly faster during her second qualifying lap on Sunday, knocking owner and teammate Tony Stewart from the provisional pole. She's the first woman to win a pole position in Sprint Cup Series history. Most importantly, Patrick's qualifying run means she doesn't have to worry about qualifying for the Daytona 500 in Thursday's qualifying races.
Last year, Patrick officially started 29th, but was forced to start in the back of the field after crashing during her qualifying race and was caught up in a crash on lap three of the 500 after Elliott Sadler and Jimmie Johnson made contact. However, as Patrick has garnered a lot of media attention in the recent weeks for her relationship with fellow driver and Rookie of the Year contender Ricky Stenhouse, this time, the attention will be because of her success on the track.