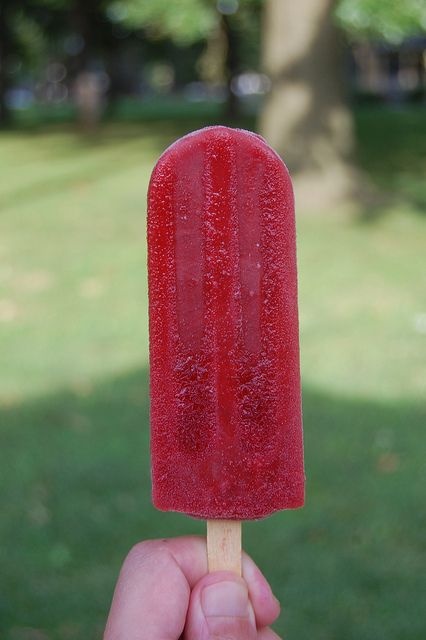 Today, August 26th, is National Cherry Popsicle Day.
Popiscles, also known as ice lollys, ice pops, freeze pops ice blocks and freezer pops are frozen water-based snacks.
Liquid of various types, such as fruit juice, is frozen - usually around a stick, which is then used as a handle to eat the popsicle.
The first recorded ice pop dates back to 1905 and was created by accident, after a drink was left outside overnight with a mixing stick left in it.
The term "popsicle" is actually a brand name, and has become what is known as a generalised trademark used to describe any snack of this type.
Cherry popsicles are, of course, popsicles flavoured with cherry.
Image: "cherry popsicle" (www.flickr.com/photos/stuart_spivack/9423466691/) by stu_spivack (www.flickr.com/photos/stuart_spivack/) is licensed under CC BY 2.0 (creativecommons.org/licenses/by-sa/2.0/)