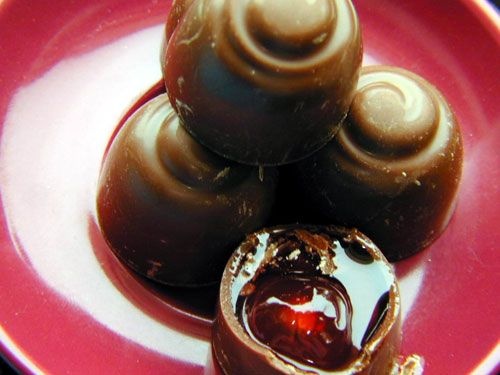 Today, January 3rd, is National Chocolate-Covered Cherry Day.
This is what it sounds like - a cherry covered with chocolate.
Chocolate covered cherries are commonly made from maraschino cherries, which are preserved and sweetened cherries that originated in Dalmatia which often have the stalk on and may also be stoned.
These are then covered in chocolate, sometimes with an additional filling such as fondant. You can make your own, but they can also be bought pre-made - which is certainly easier. The simplest way of making your own is to buy stalk on cherries and then simply dip them into melted chocolate.
Image: Morguefile