Natural Ways To Get Rid Of Dark Circles Under Your Eyes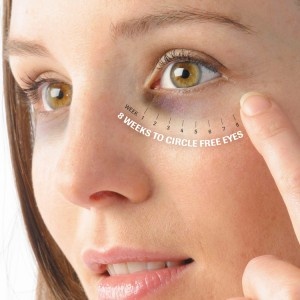 There are many reasons you have dark circles under your eyes like depression, Stress, aging, retention of flied but the main reason is lake of sleep. To look beautiful and attractive even you bear many hardships but if you are not taking the required sleep your skin will become dull. There must be sleep balance to get rid of dark circles. Some people are habited to sleep in day and whole night they are awaking; day sleeping can never be equivalent to night sleeping. Whatever there is reason for dark circles they can be cured naturally; there are several methods to get rid of dark circles some of them are enlisted below:
Mix ½ teaspoon of lemon juice in 1 tablespoon of jasmine oil and apply it on dark circles leave it over night.
Potato is very effective for dark circles, take a potato slice and put it on your eyes for 10 minutes.
Cucumbers are easily available in market, take slices of cucumber and place them on eyes for 15 minutes this will reduce the dark circles.
Another vegetable useful for dark circles is tomato, place tomato slice on eyes for 10 minutes they will help to reduce dark circles
Dip wool cotton in rose water and smoothly rub this on eyes for 10 minutes every day this is very effective way to get rid of dark circles under your eyes.