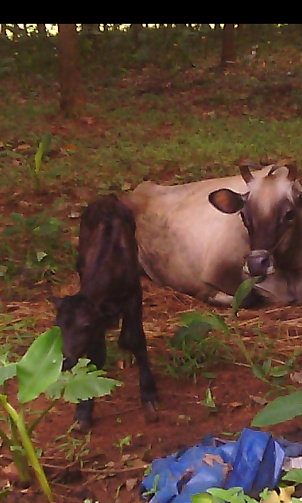 Today early morning, our cow surprised us all. She had given birth to a male calf early in the morning.
Thanks to God, there were no further complications because unlike other instances, she was alone this time.
We had slept off because of staying up all night due to elder care. Both my in laws are sick and we have to take care of them.
Anyways, all is fine now and we have prepared hot porridge for the cow.
I will post pictures soon.