Last week, we added new products on the marketplace for users in Afghanistan, Italy, and Canada. This week, it's the turn of our Pakistani friends!
On Film Annex marketplace, you can spend the Bitcoin you earned by uploading and sharing your content on the platform.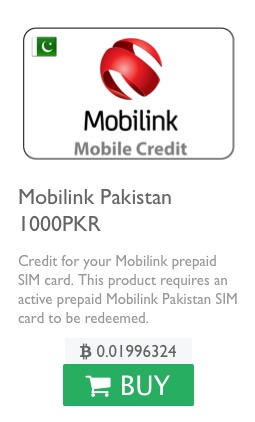 If you are in Pakistan, you can now shop for mobile credit from Mobilink, Telenor, Ufone, Warid, and Zong. They are all worth 1000PKR.
When you spend your Bitcoin on our marketplace, you don't need to wait 75 days for your revenues to be due, nor to reach the minimum of 0.2 BTC.
To start shopping, click on the shopping cart at the top left corner of Film Annex homepage, or click here. Select an item and click on 'Buy'. The amount will be deducted from your total revenues.
Friends in Pakistan, start spending your Bitcoin now!
Subscribe to Film Annex so you don't miss the next blogs and updates.