As I was browsing earlier, my earnings suddenly had an update. And this is what it looked like:

I was shocked at first and I actually thought that this was just a glitch. But then I came across Waldo's movie which shows his revenue stats, and there I saw amounts ranging from around 94 mBTC to 114 mBTC. I thought that was his daily earnings! Silly me. LOL
And then I checked on my STATS and REVENUE, and there I found that we now have two options there namely the ALL TIME REVENUE and the DAILY REVENUE.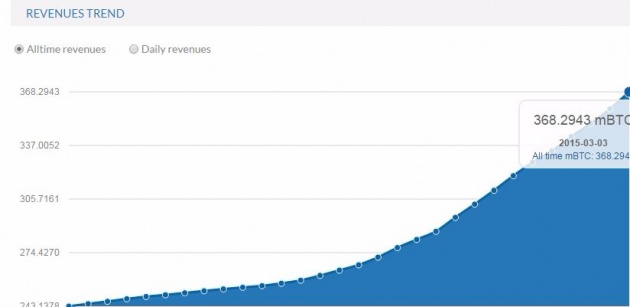 But then how about our earnings here? Why should they put our All time revenues in our current earnings? That sounds confusing right.

How would we be able to know if we're ready for another cashout without the need to go to the Credit Shop? I hope this could be resolved soon.