Many people think that Pakistan is the land of dull and useless people but today I want to declare them that the land of Pakistan is full of such type of talented people. Some days before a nine year Pakistani boy made a world record by passing the o level exam in the age of nine years at university of Cambridge. His name is Haris Manzoor and belongs to Rawalpindi, Pakistan. His family is also educated and the whole nation is proud of him.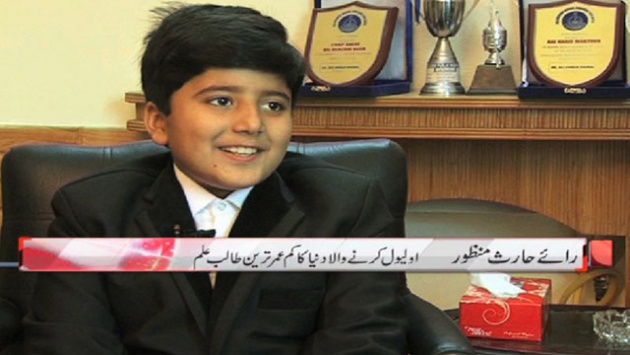 He also mentioned his name in the guinnes book of world record 2014. His is of total nine years and student of 8th grade. At this age he not only reads his course books but he read the university level books and due to this reason he passed the type of examination in a very young age. you can see the documentary by clicking on this http://tune.pk/video/2084282/Nine-year-old-Pakistani-Boy-makes-record-by-passing-O-Level-exam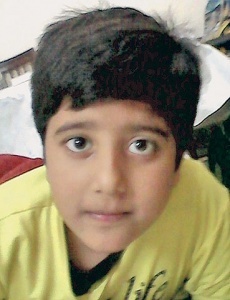 The Pakistan has the honor for last 10 years that every person who passed o level in the minimum age, belongs to Pakistan. Haris says that he want to become the Scientist and want to give some great gift to his nation and country. The parents of haris are also happy too much and they request to the Government of Pakistan for the Further of expensive of education for the batter facilities.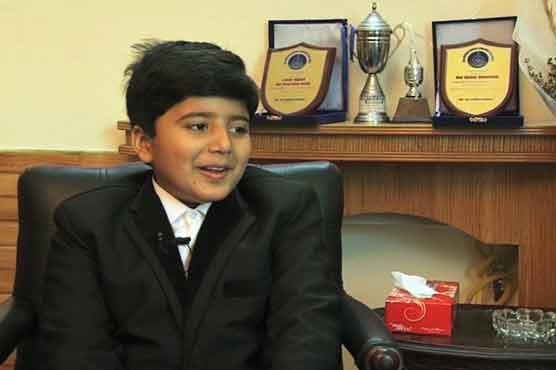 May God bless him and produce such great and talented people in the land of Pakistan who mentioned the name of Pakistan on the pages of history and also in the eyes of the whole of world.(Ameen)