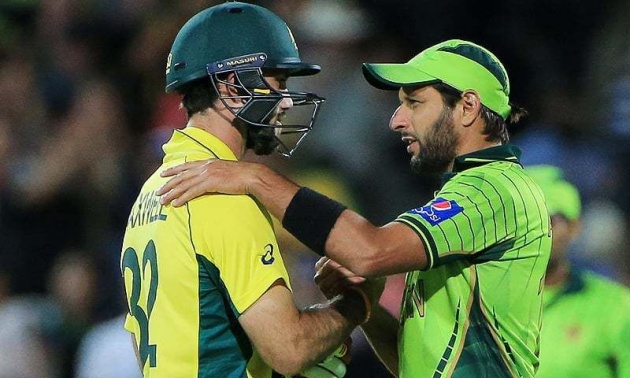 ADELAIDE: Misbah-ul-Haq and all-rounder Shahid Afridi bowed out of one-day international cricket with their dreams unfulfilled on Friday as Pakistan crashed out in the World Cup quarter-finals against Australia in Adelaide.
Both the senior players had announced they would retire from one-day cricket after the World Cup with skipper Misbah continuing to play Tests while Afridi will feature in Twenty20 cricket.
Misbah, 40, failed to get a one-day hundred in his entire career of 162 one-day internationals. His final run tally was 5,122 runs -- the most runs by any player in one-dayers without a hundred.
The captain managed 34 in Pakistan's sub-par total of 213 all out against Australia at the Adelaide Oval.
The co-hosts overhauled the target in 33.5 overs for a comprehensive six-wicket victory, earning a place in next Thursday's semi-final against defending champions India in Sydney.
Afridi, famous for his 37-ball hundred in only his second one-day international made against Sri Lanka in Nairobi in 1996, fell five wickets short of the 400-mark.
Afridi, 35, who scored 8,064 runs in his 398 one-day internationals, could have been the only all-rounder with over 8,000 one-day runs and 400 wickets.