Our beloved country Pakistan came into being on 14th August 1947. Pakistan is a country which is provided with deserts, plains, and mountains.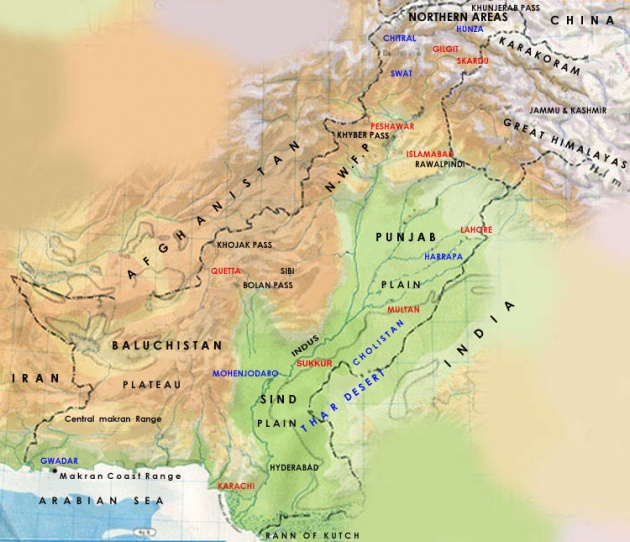 In the North, Pakistan has three beautiful mountain ranges.
To the North, North-East and North-West of Pakistan, there like three ranges of mountains. amongst these lies the great Himalayas which the people of central and South Asia consider to be the roof of the world.The Himalayas stretch continuously for about 2500km from the East to West. These mountains are natural borders for Pakistan.
The three main ranges are:-
(a) Karakoram
(b) Himalayas
(i) Siwaliks
(ii) Lasser or Outer Himalayas
(iii) Central Himalayas
(c) Hindu Kush
(a) KARAKORAM
Karakoram means black gravel, it is a mass or rock and ice. these mountains extend from Hunza to the Shyok River.
The average height of these mountains is 6000 Km, the second highest peak of the world is located here.
These mountains also have glaciers and huge ice mountains. They can be very large and big. You must have heard the name of Siachen - Glacier which is 78km long.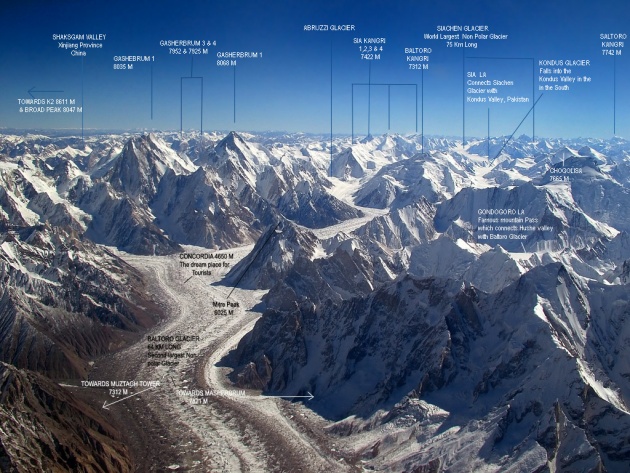 The climate of Karakoram is very severe and extremely inhospitable. The population here is bleak. During summer seasons the transportation and communication lines are workable, but in winter it's impossible, semi-nomadic way of life is common.
Agriculture is only practised in those valleys where water is plentiful. Karakoram mountains have increased the tourism industry of Pakistan.
(b) HIMALAYAS
The huge mountains ranges of Himalayas are at the South of Karakoram range. You can see them from East till the end of West. It consist of:
(a) Siwaliks
(b) Lesser of lower Himalayas
(c) Central Himalayas
The Siwaliks hills are located at Atoock and their height is 600-1200m.
The lesser of lower Himalayas are of medium heights 1800-4500m. Main range is pir Panjal.
In these ranges, there are various hill stations as wel which are attraction of tourists like Murree, Nathia Gali and Ghora gali.
(c) HINDU KUSH
These mountains lies at North and North West of Pakistan. the main range is Tirich Mir. There are certain passes in Hindu Kush which are important since ancient times like: Lawari Pass connects Chitral and Peshawar, Shandur pass connects Gilgit and central Chitral. Generally, these mountains are bare of vegetation. Some of the area is for cultivation i.e. of Rice. But over all these ranges are also snow capped.