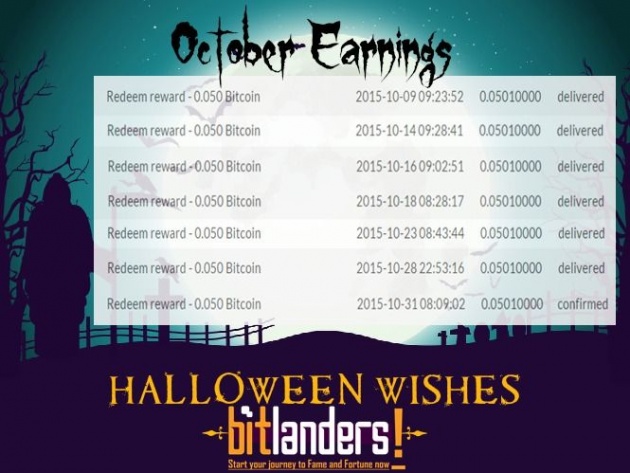 These is what I got for the month of October =). And I won't forget to thank you guys. In one month of being active and buying gems, it gave me these. Thank you supportive Bit-friends. We just really need a bit of effort and being active too. Even when Typhoon Lando came you were still there. Thank you. !
"If others can, Why can't I?"
We should try to think this way to get better. Plus motivation. You can do it too guys.
Good luck to all of us =) Have fun in Bitlanders community.
Cheers!
*** October Earnings - Not to BRAG , But to INSPIRE ***