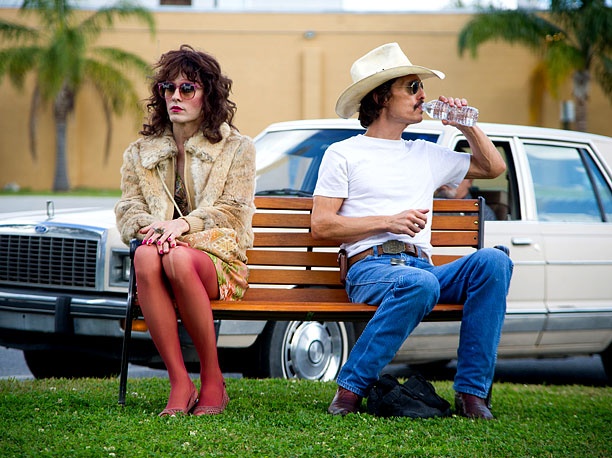 The Academy of Motion Picture Arts and Sciences has announced the seven movies to remain in competition in the Makeup and Hairstyling category for the 86th Academy Awards! And yes, Johnny Depp's crazy headdress in "The Lone Ranger" is still in the running! But hurray for "Jackass Presents: Bad Grandpa!"
Here are the shortlisted films in alphabetical order:
"American Hustle"

"Dallas Buyers Club"

"The Great Gatsby"

"Hansel & Gretel Witch Hunters"

"The Hunger Games: Catching Fire"

"Jackass Presents: Bad Grandpa"

"The Lone Ranger"
So what happens next? The Academy's Makeup Artists and Hairstylists Branch will watch 10-minute excerpts from each of the seven shorlisted movies on Saturday, January 11, 2014. Then, members will vote to nominate three films for final Oscar consideration.
We'll find out the final three when the 86th Oscar nominations are announced live on Thursday, January 16th.