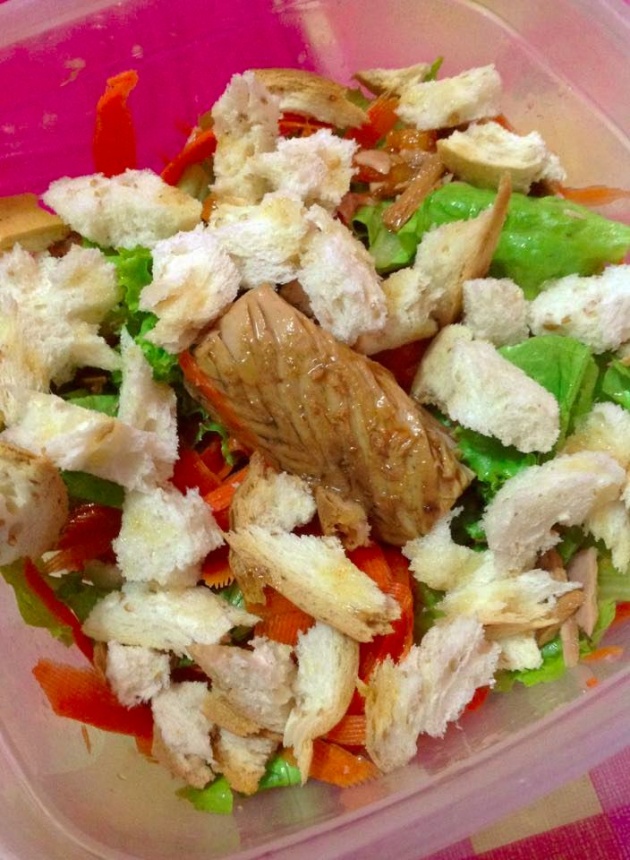 Look how yummy my packed dinner!
I have made this myself and I am definitely proud to show this to you. This is my first time to add some fish meat on it and I learned it is super delicious!
The ingredients:
- Lettuce
- Carrots
- Tomatoes
- Wheat Bread
- Tuna Spanish Style
The Tuna indeed had made a difference to this salad and I have added wheat bread because I have some at home just to add color to the salad. Super happy! I am excited to eat it!