Pakistan Cricket team is very amazing team of the world because it changes with the passage of time it depends actually on their hard work and luck too.but nowadays pakistan cricket team got a very good luck,after defeated from Srilanka in test very badly they defeated again from Australia in ODI and T20 badly they had never got single win in any match and team dishearted their audience too and goes in the number 5th ranking in tests.but suddenly they rose up and it is very unexceptional because none of expecting victory from them but they proved all concepts of Big Three false,espically India and England.As India was keep watching Saeed Ajmal to start of its career and waiting for exact chance so that they can open fire on Saeed Ajmal and they done it very well.A bowler which had ranked No 1 in the world lost his Career easily due to his bowling angle nowadays same problem has faced Hafeez.but they don,t know pakistan is very talented team.
Starting from Australia Ist test they played very well 454 runs in first inning is very good score against the one of the toppest team of the world Younis,Misbah,Sarfraz and Azhar and then they showed a very beautiful bowling without Saeed Ajmal and once again india was much worried to saw bowling spells from "Zulifuqar Babar","Rahat Ali" and "Yasir Shah" Australia got out after scoring 303 runs and dashing 133 runs from David Warner got wasted.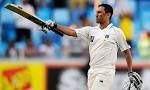 In Second Innings again Pakistan played very well brilliant hundreds by Misbah and Younis again and Australia got target of 437 runs from Pakistan and once again Pakistani spinners smashed out Australia and won the match by 221 runs
In Second Test again Pakistan samashed huge runs and Australia failed again to defend Pakistan lead .fantastic Double Century was scored by Younis Khan with brilliant 100 of Misbah .In second Innings the Tuk Tuk Master breaks all the World records brilliant knock of 51 from 19 balls broke the record of "Jacques Kalles" and then in the same innings equal the record of Sir Viv Richards his brilliant knock includes 5 sixes and 11 fours 100 from just 56 balls and and he hammered Smith in his over by scoring 28 runs and finally pakistan won this match by historical 365 runs and swept away Australia and Pakistan won the series after 24 years and this was big victory.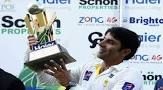 Now taking about Newzeland Series Pakistan didn't left the chase of victory and scored 566 runs and only its 3 players got out Hafeez gone for 96 ,Sehzad gone for 176 and azhar gone for 87 Misbah scord 100 due to poor fielding of kivies. but unlickly a fast bouncer of "Correy Anderson" hit Sehzad on his head and he fell down due to which it hits the bat to stumps and got Hit Wicket and also got a bad injury of Head .At that day he was in very good form and he could make 200+ that day but due to ball hitting he failed but Misbah and Younis takes revange from Kivies by a brilliant knock of unbeaten 100 and pakistani bowlers espically Rahat,Imran,Babar destroyed Newzeland batting line and bowled World Class Player like "Mcculum and Taylor " under 40 runs

In second innings brilliant Hafeez scores 108 not out and pakistan gave target of 475 runs but again Newzeland failed to survive in the bowling of Imran khan and Yasir Shah and got victory by 248 runs . Nowdays Pakistan is playing its second test and we hope for its best performance.