It was almost 10 pm, normally my late night walk time with cousin at Phase 6 Hayatabad, Goal Chowk. We were discussing day-to-day issues when suddenly some strange incident caught my eye, more than 30 old model Toyata Datsuns came out from Frontier Core (FC) Peshawar Headquarters led by FC personnel in army cars towards Khyber Agency.
This event really had me curious as why were they sent to Khyber Agency at this time of the night? Thinking while walking back home, I needed to know more about the situation.
The government along with commitment to the Pak Army has started a joint operation against the Taliban Militants in North Waziristan Agency and Khyber Agency, most of the attacks are from air as Pak Fizaaiya has carried out more than 100 attacks lately all in a weeks' time. With only a day passed to the 'International Refugees Day', Pashtuns have suffered more. The sudden breach of the peace process with Taliban and government have caused clashes affecting many people who are now being IDPs in Pakistan and refugees in neighbouring country, Afghanistan.
The UNHCR report on 20th June, 2014 stated that 'Some 6,452 people from Pakistan have fled North Waziristan into the eastern parts of Afghanistan, mostly arriving in the districts of Gurboz, Khost (Matun), Tanni, Nadir Shah Kot and Mando Zai in Khost province."
In its latest report about IDPs, the UNHCR states "that inside Pakistan, the government has confirmed that over 101,000 people have been displaced internally from North Waziristan into the Banu, Dera Ismail Khan and Tank areas of Khyber-Pakhtunkhwa province."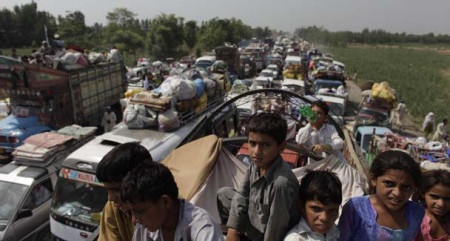 Fig 1. A picture of IDPs from Waziristan entering Khyber Pukhtunkhwa refugee camps which were allotted for Afghans once

Both the IDPs and refugee with majority of women and kids are suffering from the availability of their basic needs such as shelter, drinking water, sanitation and safety. The governments of Punjab and Sindh have decided not to let IDPs in their provinces. With such unfortunate behaviour from their own country mates these people are in need of our help more than ever. I, myself am very regretful that Pashtuns are suffering everywhere around the world and am very hopeful that situation would be better for them very soon.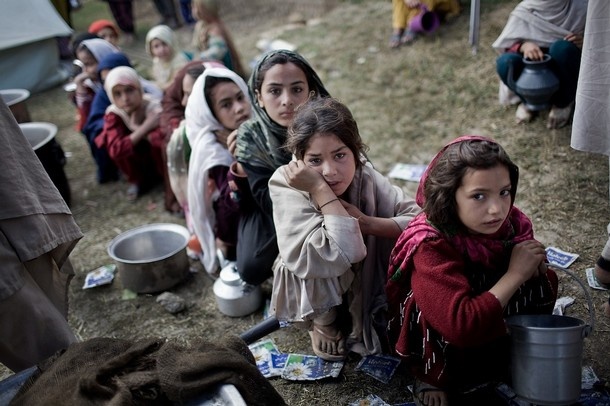 Fig 2. Picture of Pashtun IDPs in Pakistan
Sources: http://www.unhcr.org/53a40ea69.html