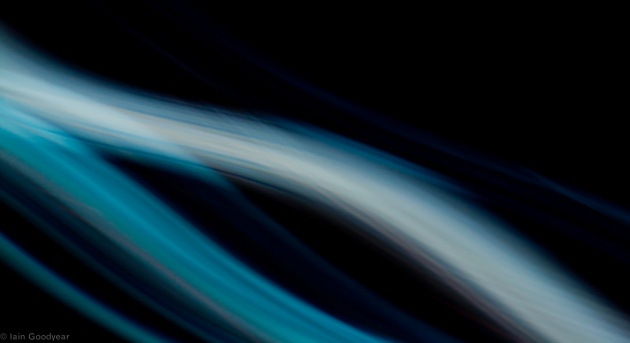 This collection is a series primarily concerned with showing environments that are familiar to me through the blurring of light and colour tones, achieved through quick camera movements. As previously stated in an earlier blog post, at the time I produced these images I was experimenting with a photographic technique called panning (http://www.filmannex.com/posts/blog_show_post/returning-to-moving-image-collaboration-one/65643).
What I find interesting about this technique is the ability to take what might otherwise be a potentially dull image (a hallway, a living room, a television, a packet of breakfast cereal) and change it into something altogether more experimental in appearance. I'm not for a moment suggesting that this work and this type of technique is anything new, far from it. You only need to type 'panning photography' into Google to see countless examples of the technique put into practice.
No, what I found intriguing about this work, and my emerging results through practicing this technique, was the way I could reconstruct familiar surroundings, all with the simple movement of my camera and an open shutter. It felt very much as if I were able to paint with my camera, to use it as a tool to create abstract imagery. This series, as the title suggests, is firmly in the area of experimental photography and panning is a technique I think I will always come back to when I want to create more experimental photography. I hope you enjoy this collection.