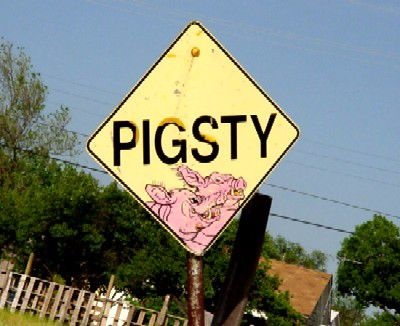 A farmer living on the outskirts of Mullingar during its famous Fleadh Cheoil rambled home late at night and discovered two youths sleeping in a shed behind his pig-sty.
Being a kindly soul, he did not disturb them and when he arose next morning he decided to bring the pair out some breakfast.
'I was going to apologise to them about the smell of the pigs,' he said as he related the story afterwards.
Then he added, 'when I saw how dirty the pair was I went in and apologised to the pig'.