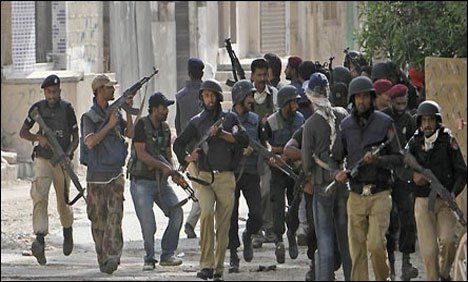 KARACHI: Police on Sunday killed nine Taliban insurgents in an exchange of fire in Karachi, police said.
The clash broke out in the Mian Khan Goth area near the National Highway after police received intelligence information about the presence of Tehreek-e-Taliban Pakistan (TTP) militants in a hideout.
"The terrorists opened fire on police after they were surrounded, forcing us to retaliate," senior local police official Rao Anwar told AFP.
He said "nine terrorists were killed in the exchange of fire", adding an explosives-packed motorised rickshaw and a large quantity of weapons were also recovered from the hideout.
Police killed seven Taliban insurgents in the Sohrab Goth area on the city´s outskirts early this month.