How can you gain buzz on your content and new subscribers?
Showcase your videos, blogs and pictures to a larger audience!
Because we want to promote quality content and offer our users the best videos, blogs, and pictures to watch and read, we're introducing a new feature. You can already submit quality content to gain extra Buzz Bonuses. Now you can promote your content and push it up the feed of 500 users!
How does it work?
Once you publish a video, blog, or picture gallery, click on the 'Promote' button at the top left of the page, or click the arrow icon at the top right and choose 'Promote'.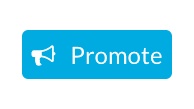 It costs 10 Gems to push the content to 500 users.
bitLanders reserves the right to reject or remove any content that it judges inappropriate for its audience, such as offensive, sexual or racist content. The cost for promoting content which violates those terms will not be refunded.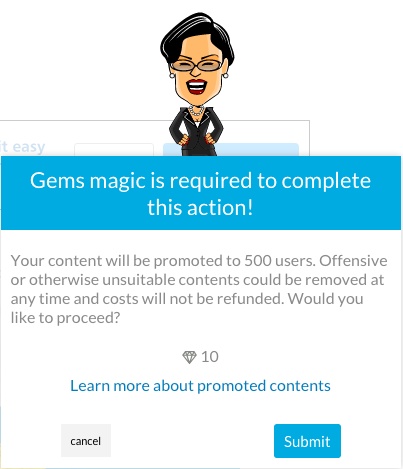 It's the perfect way to give greater visibility to your content, get some buzz and earn new subscribers at the same time!